A
ad·ven·ture
(
d-v
n
ch
r)
n.
1.
a. An undertaking or enterprise of a hazardous nature.
b. An undertaking of a questionable nature, especially one involving intervention in another state's affairs.
2. An unusual or exciting experience: an adventure in dining.
3. Participation in hazardous or exciting experiences: the love of adventure.
4. A financial speculation or business venture.

Felt Epix has rolled out another exciting adventure this weekend, and lived up to its fledgling reputation once again. The Ada Tree Epix, bought to you aboard Felt Bicycles, had a large contingent of riders in attendance. From the left we see James Dickie (Total Rush/Specialized Concept Store), Jason Jackon (Felt Epix), Lewis Rattray, Bruce Dickie, Scott Chancellor (Orbea) John Groves (MTB Precision, OzRiders.com.au) Jack Lamshed (Felt Racing), Ash Thomas (Felt Epix) and Andy Bell (Kona-Mt Buller Factory Team).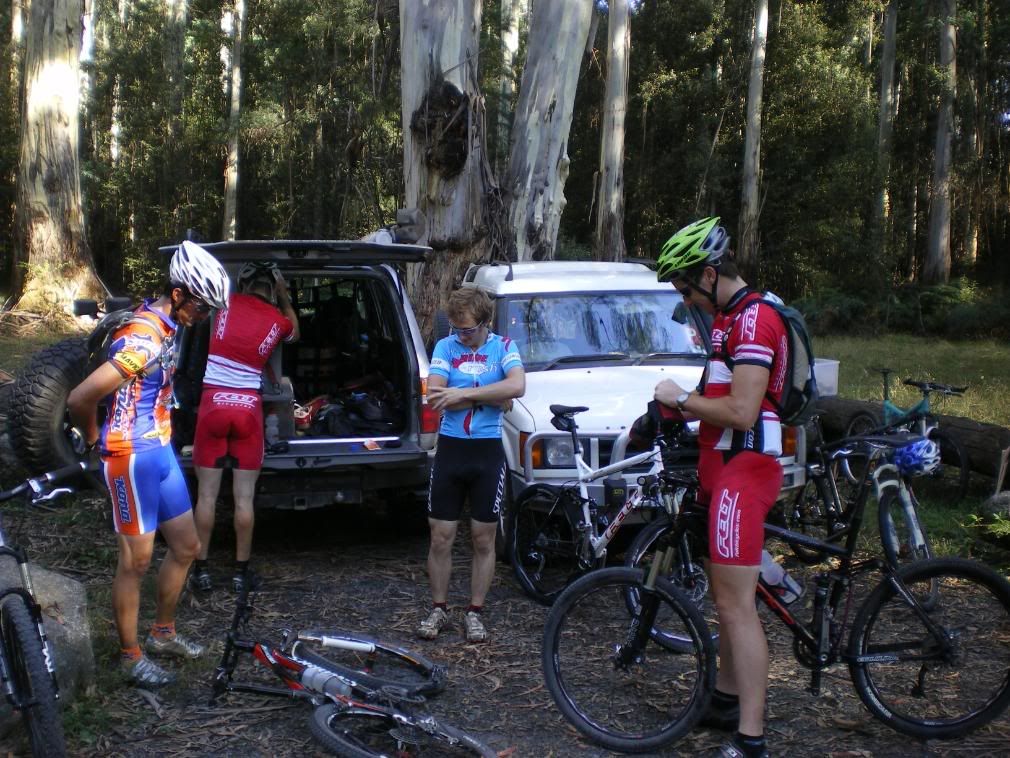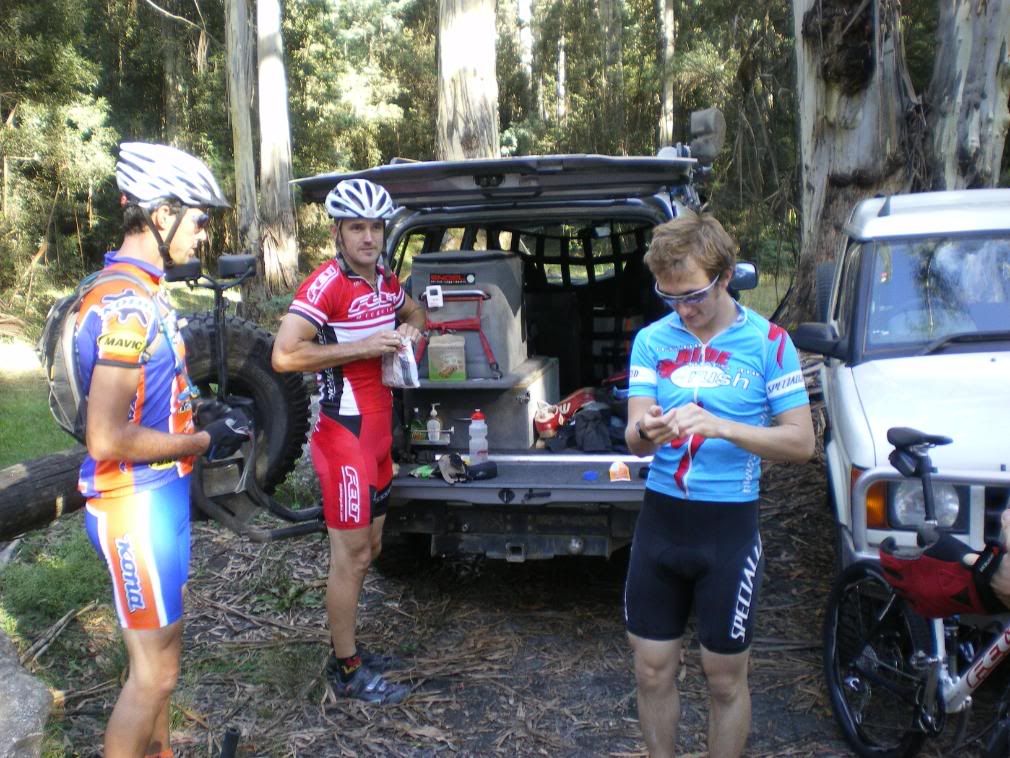 With a meeting and conflab at the Warburton Bakery, we filled everyone with some trepidation by making references to Mt Donna Buang and Mt Stirling (nowhere near where we were going, but good for a giggle) and set out for our start point. Obviously there must have been a particularly large person that resided near Warburton, as Big Pat's Creek was our jumping off point. Seeing how Bellie arrived via bike, we towed (allegedly, go on, prove it) him out to the start point, where we all geared up, told each other lies about how good we felt (how much sleep Grover??), and got on with the job. We all made sure we had as much water as we could carry, but I didn't see anyone throw much food in, except me as I have a bonking problem at the moment and take a heap of food to counter it.
Heading out of Big Pat's Creek, we immediately dropped off the road and hit some sweet Warburton singletrack. With plenty of board walks installed around this area to protect the lush (read: wet, really wet…) forest floor, and some large gaps in there, we all needed to wake up to keep it together. Slowly climbing up on some sweet singletrack, we all enjoyed the challenge in the morning. It was seriously heating up beneath the canopy, with 30 degrees forecast, and the humidity was melting us under the treetops. The trail was full of leaf litter and sticks as it sees barely foot traffic let alone many bikes.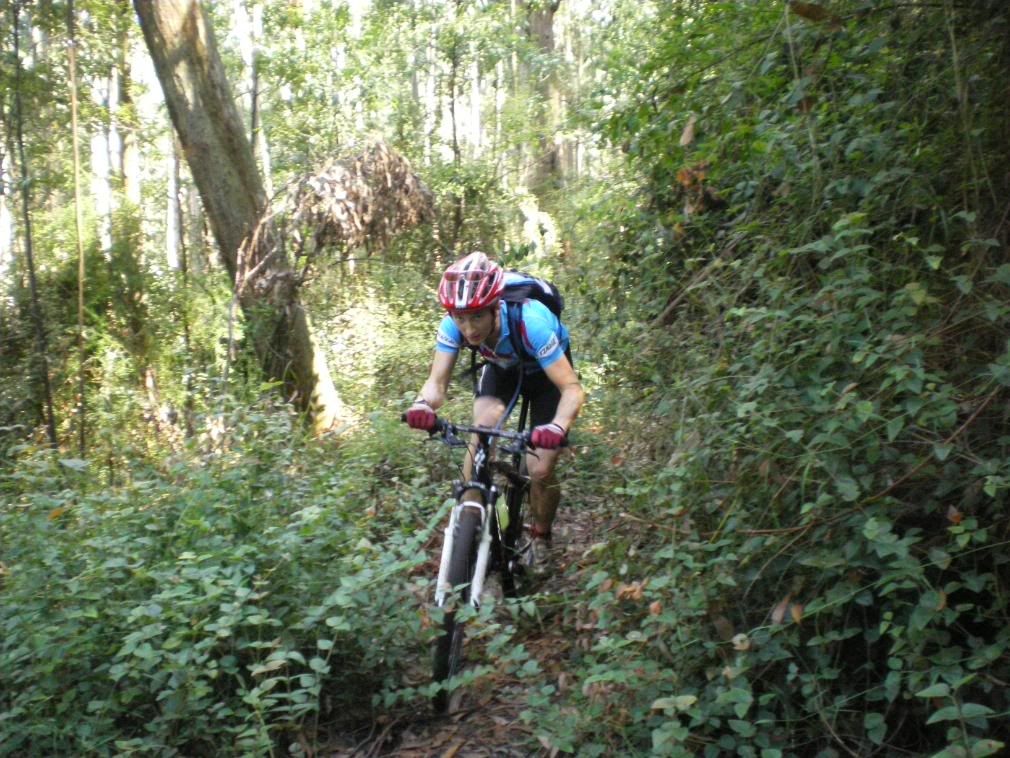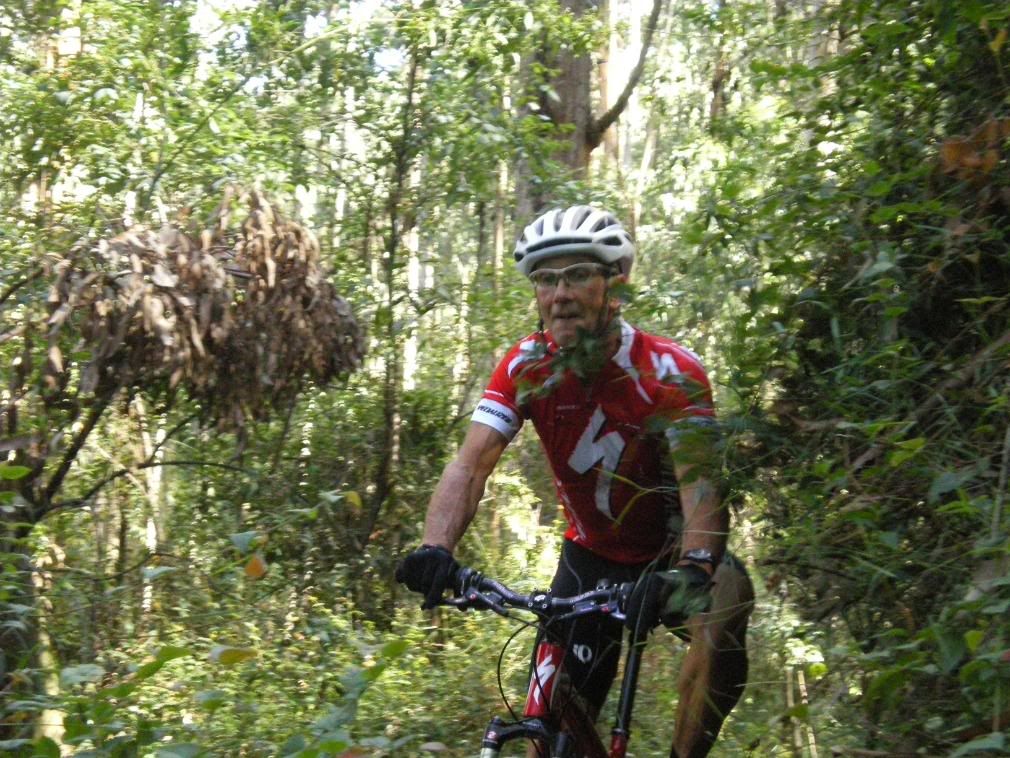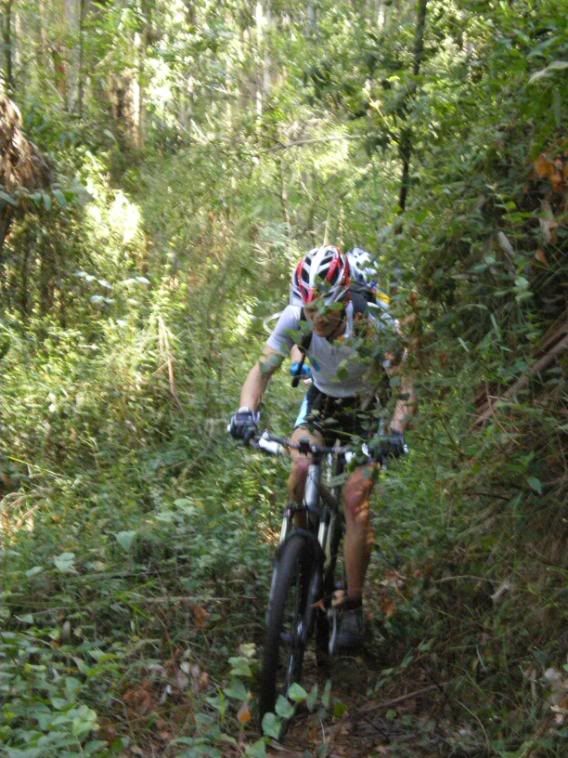 ...part 2 to follow.


*note* Photos are proving to be pesky at the moment, they will be edited in when the situation improves... Sorry.