Sunday was the first winter series race for the Fat Tyre Flyers. It was run at Chum Creek which is about 55minutes from Melbourne.
The club has decided to run with a new format of A, B, C, D classes for the winter series. This new format turned out to be a great change that suited everyone. Over the past few years this course has acquired a reputation to be one tough XC race, which to my understanding should be the foundation for all mountain biking racers. After all we are (mountain bike riders).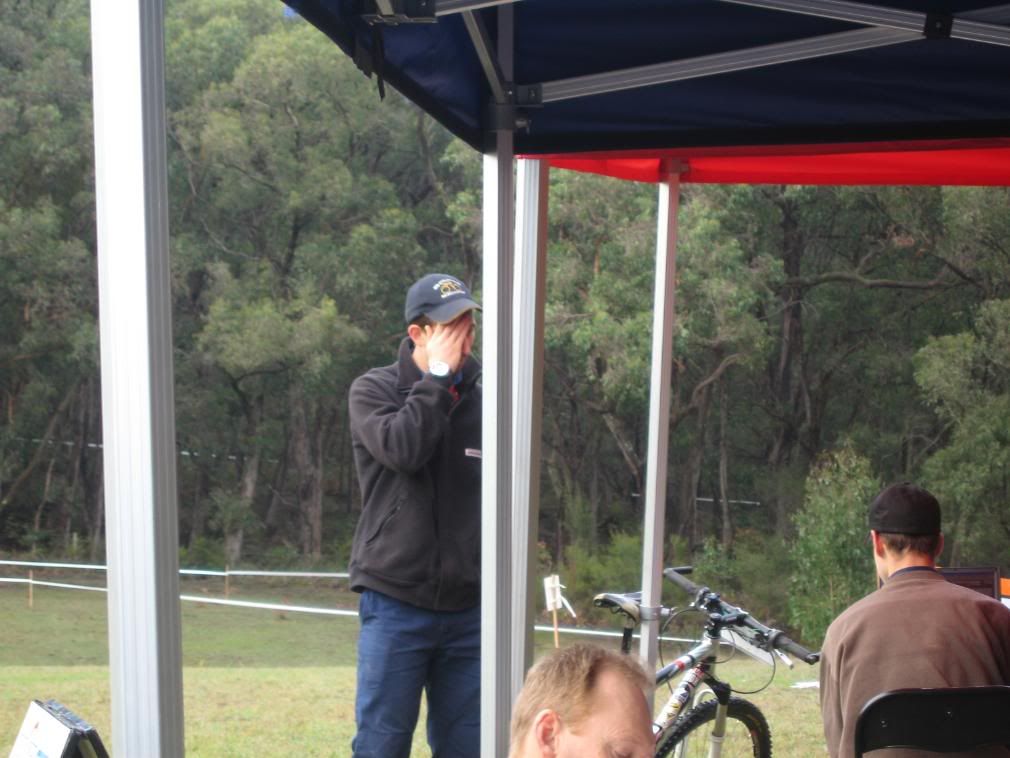 The winter's series races have always had a laid-back atmosphere, *not for some*.
Joel Read
letting Steve know what is in store for him after the gun goes off…
True to all good events they had the coffee van awaiting your arrival allowing everyone to get their fix before heading out into the scrub and getting dirty.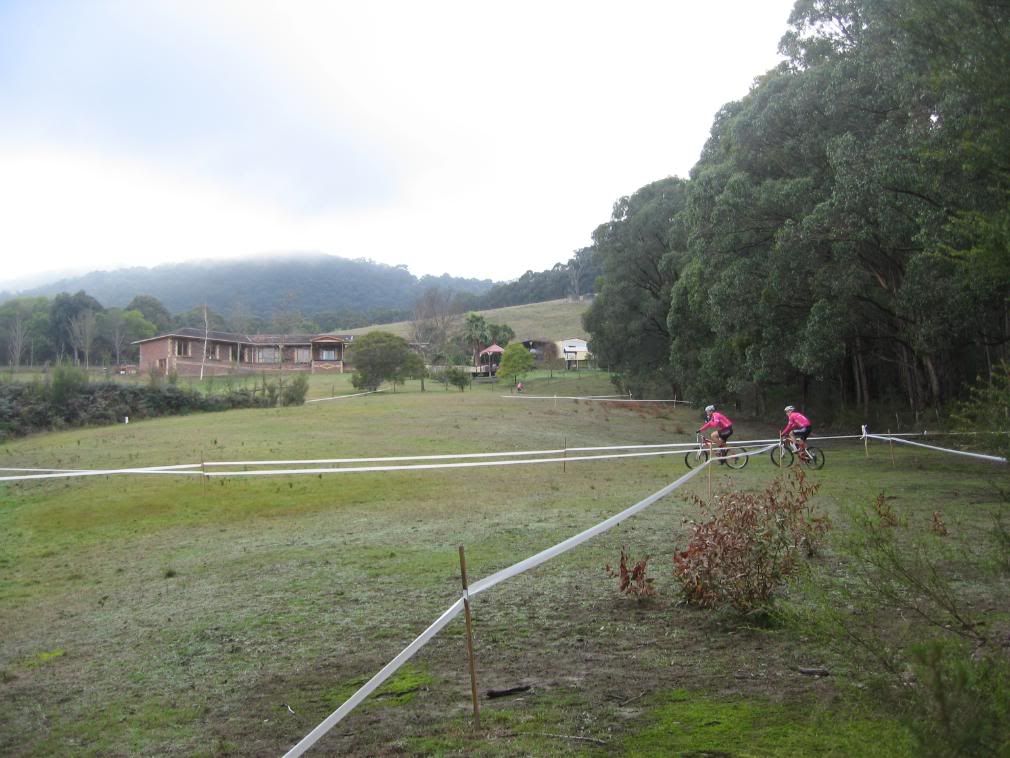 Joel and
Rohin
practicing their podium results for the day.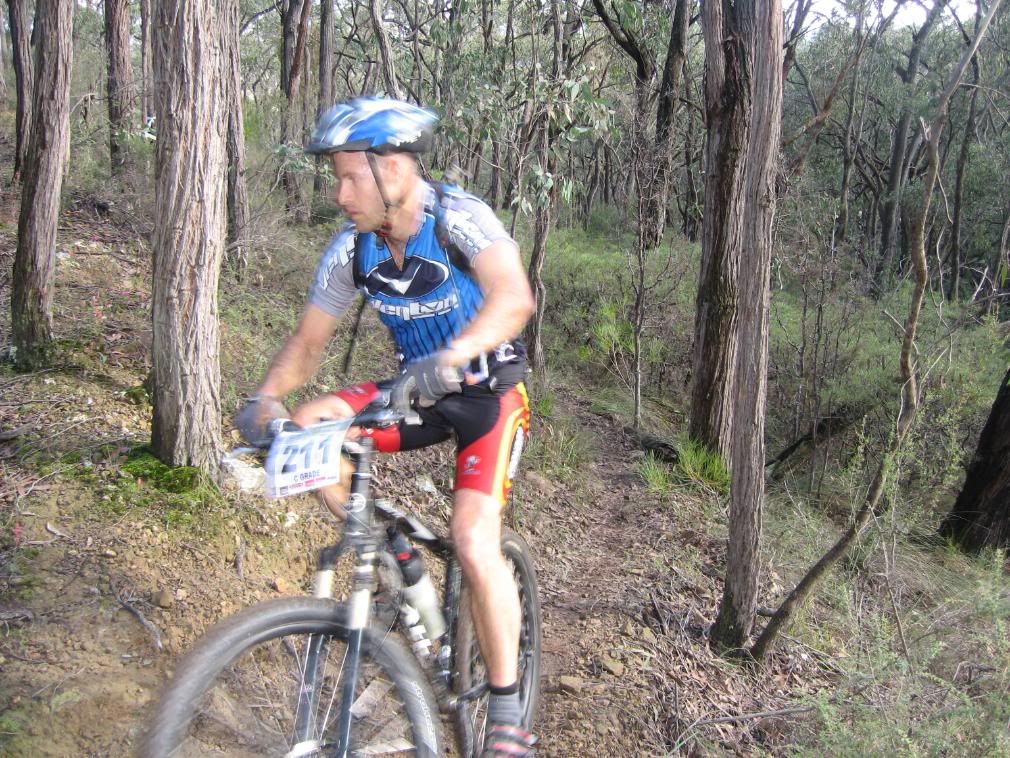 Special thanks would have to go to
Croydon

Cycling Shop
. Not only do they support the club with fantastic prizes, they lent a set of
knicks
to one rider who left his in the wash after a Wednesday night
Yarra
trails loop. He did offer to purchase them only to be told, "That is not necessary".
The next gesture was lending out a $$$ bike to a rider who had the misfortune of a few broken spokes on his practise lap. Only to later confess that the true cause of his mechanical was that he had been feeding out the good paddock of late!!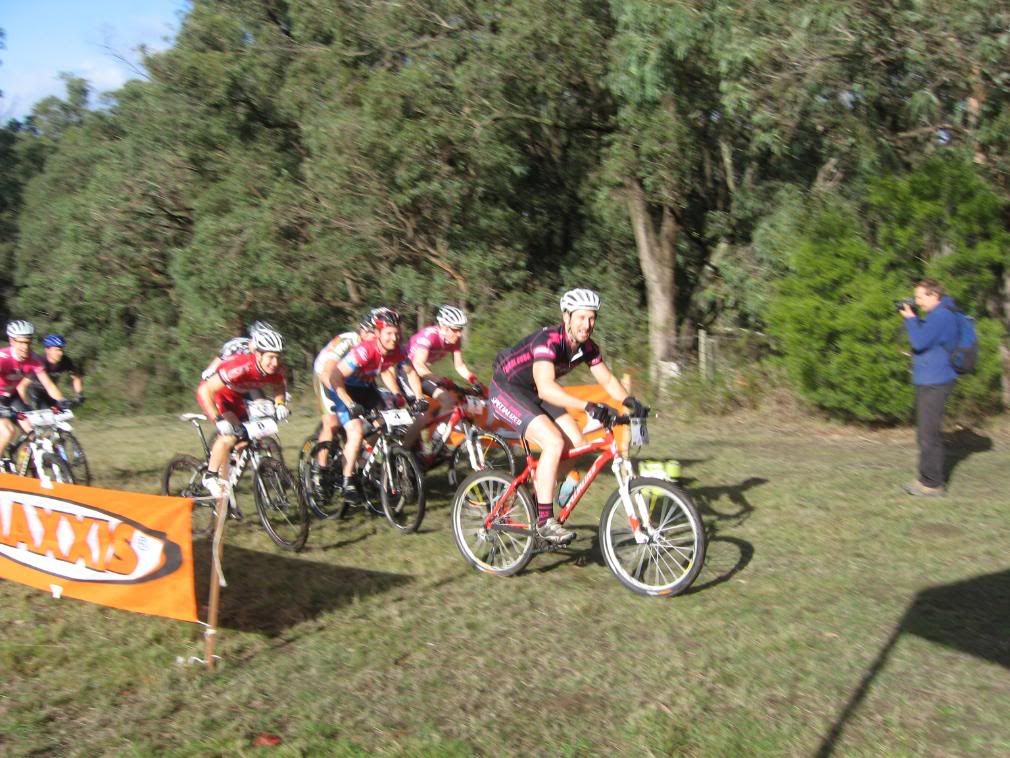 This photo summarises the atmosphere for the day.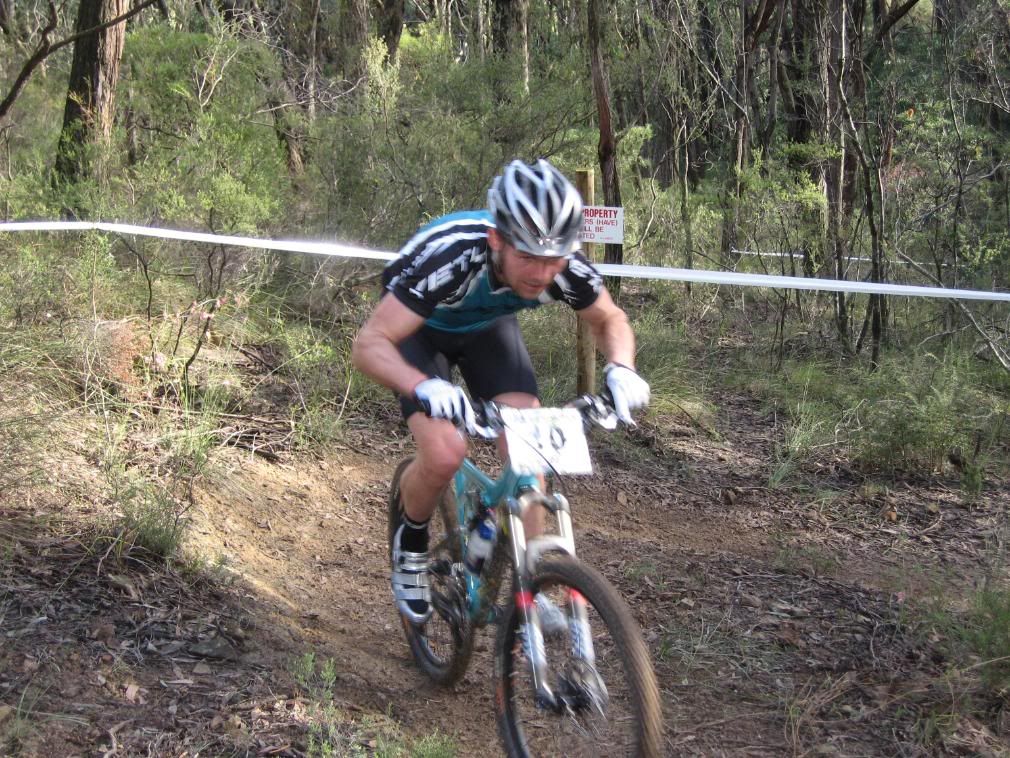 Ben Randal
climbing hard to catch
Scott Liston
.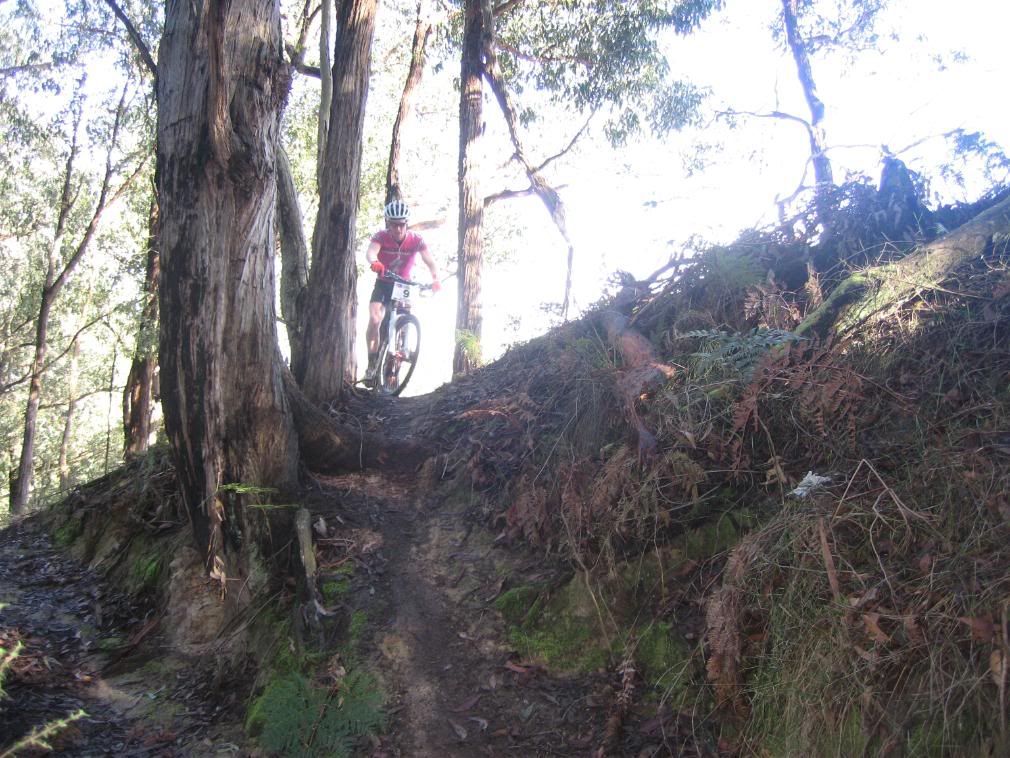 Rohin
getting ready to take on the world.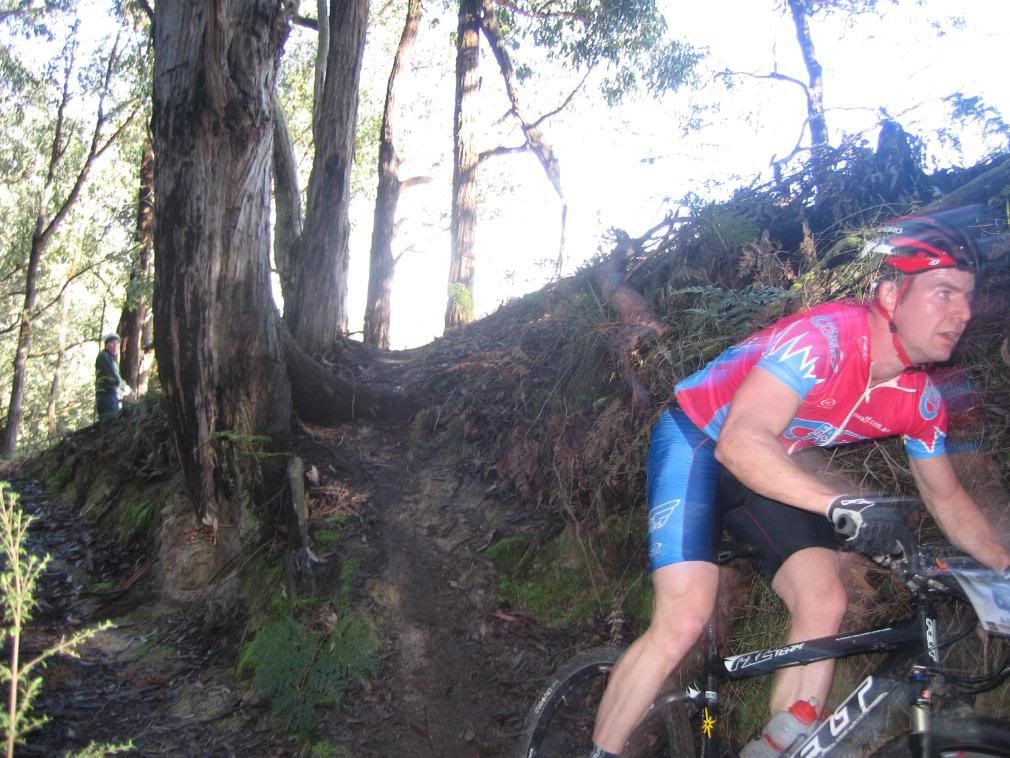 At the end of the day it was sweaty smiles all round. The
FTF
definitely know how to put on a great day to cater for all levels of fitness. Check
here
for the next for the details of the next race,
HMMMMM
more sweat single track!!!!!!!!!
I didn't want to add this photo, but what the hell.
See you all at the next round.
Ciao