With the lack of ride able day light hours at the moment riding lights are a hot topic throughout most riding groups. This prompted me to take a snap shot while riding home from the regular FTF ride. I was standing around 6-7mtrs away from the trees and had the Nightlightning iblaast on the high setting.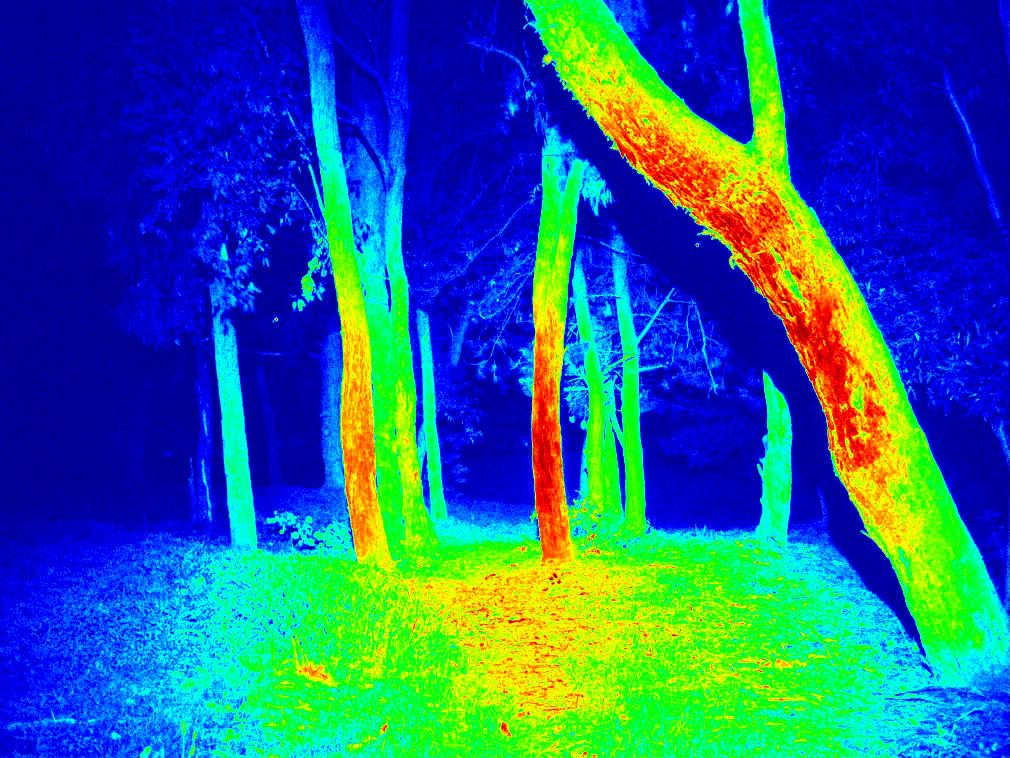 The above photo was uploaded to a photo program and a heat map has been incorporated. This function identifies the hot spots in the picture.

As you can see the beam is more than wide enough to see what's ahead and the illusive and annoying small hot spot of most light sets on the market has been eliminated. I am planning to go back to the same spot and test the light on low and medium settings.