So that Cape to Cape MTB ride has been completed for its inaugural year, and it was a good event, notwithstanding a few hiccups.

By now, our loyal readers who return on a regular basis should know that Jason and myself flew to Perth on the invitation of the team at Ascend Sport with whom we've developed a strong relationship with over the past 6 months. With a block of solid riding under our belts prior to the event, we headed over under the pretense of it being a race...

With our bikes packed, we hit the road early for our day of transit. Arriving in Perth, the rental Kluger was sadly about 2 inches to short to take our bikes and gear, and so a Prius was wrangled to transport us the 4 hours south to the Race headquarters.






Falling about 2 inches two short, we had tried every permutation and combination of the luggage required, and it was simply not going to fit, so it looked like we were going to be racking up the carbon credits in our little green machine.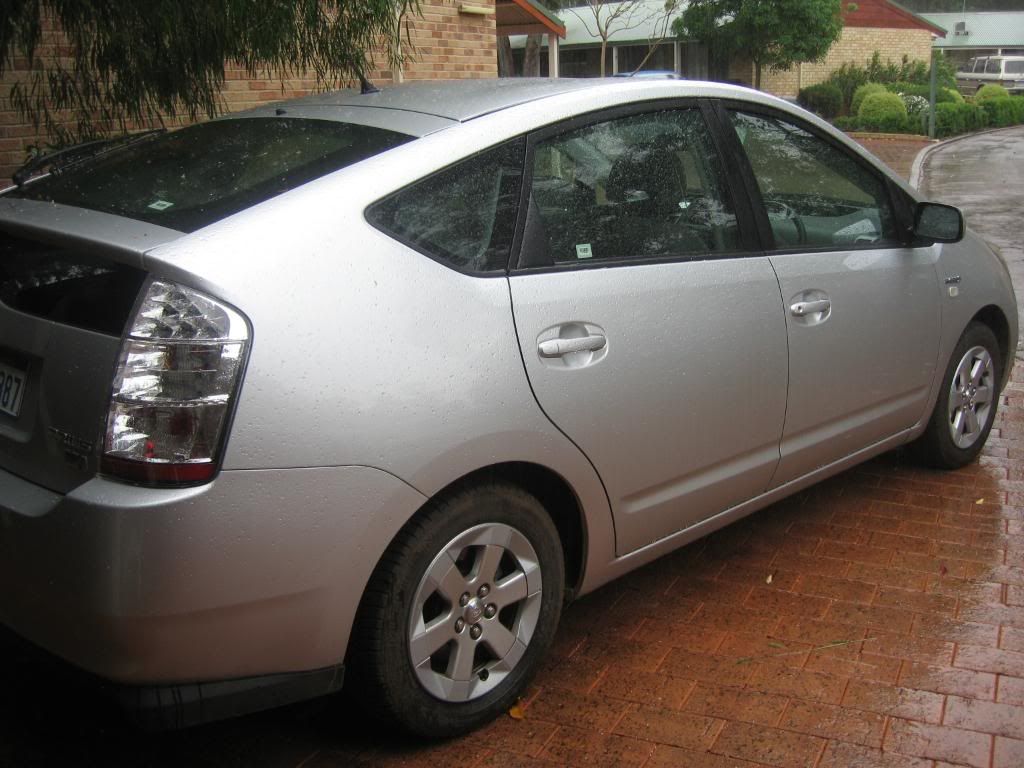 4 hours or so down the road, and we arrived at Hamlin bay, accommodation for the first and second nights, and also the end of stage one/beginning of stage 2. Ripping out our gear from the GreenMachine, we set about throwing our bikes together. Jason needed to slip some wheels in and adjust his seat, and I needed to install brake calipers, seat, stem, bars, wheels, cranks, and pump everything back up to pressure. Gee, having an XL bike is great....!





Then I decided to install the correct rotors on each wheel....






After getting the bikes back in some semblance of order, and getting our kit squared away, we headed down to the beach for a swim to wash the travel off. The crystal clear water was simply amazing, and whilst standing in the water, I watched a stingray about 500mm across its back swim beside my foot. Lovely little chap he was... We were both smashed from a long trip there, and couldn't work out what day or time it was, a tradition we followed for a few days! After a great dinner at the Augusta Pub, and a long welcome dinner function, we collapsed in bed as soon as we could. I should also add that we found out that this function that the race was not a race, merely a ride, but you know that was never going to stop any of us. Strangely enough, for something not a race, they were timing it, and awarding winner of each stage..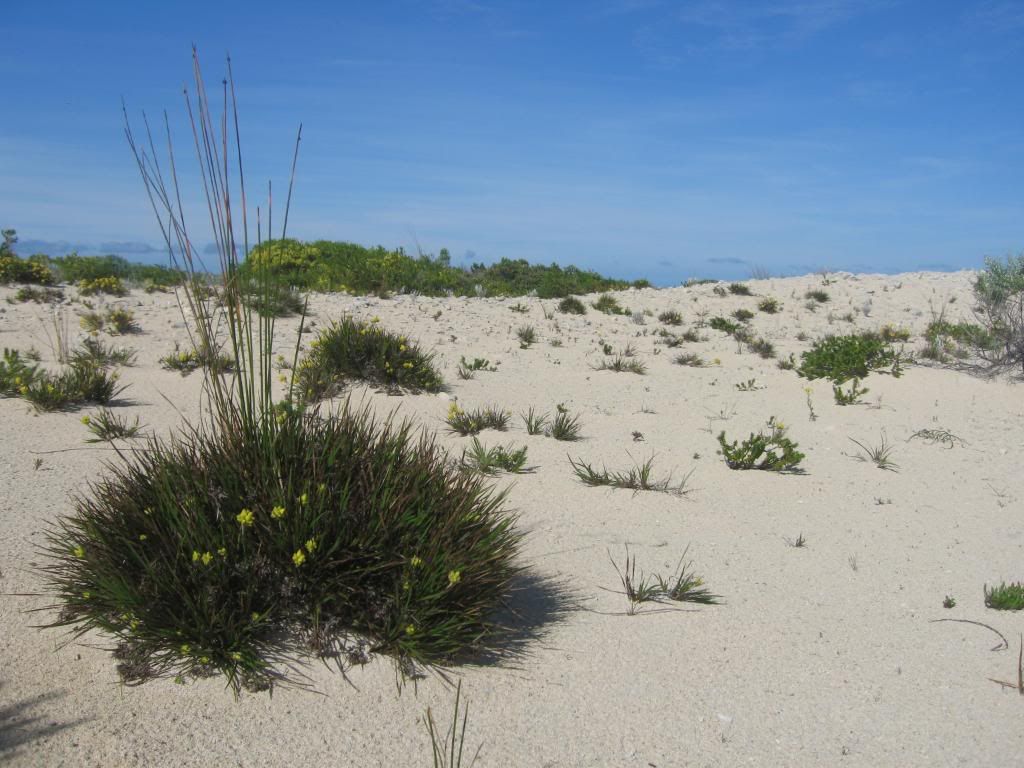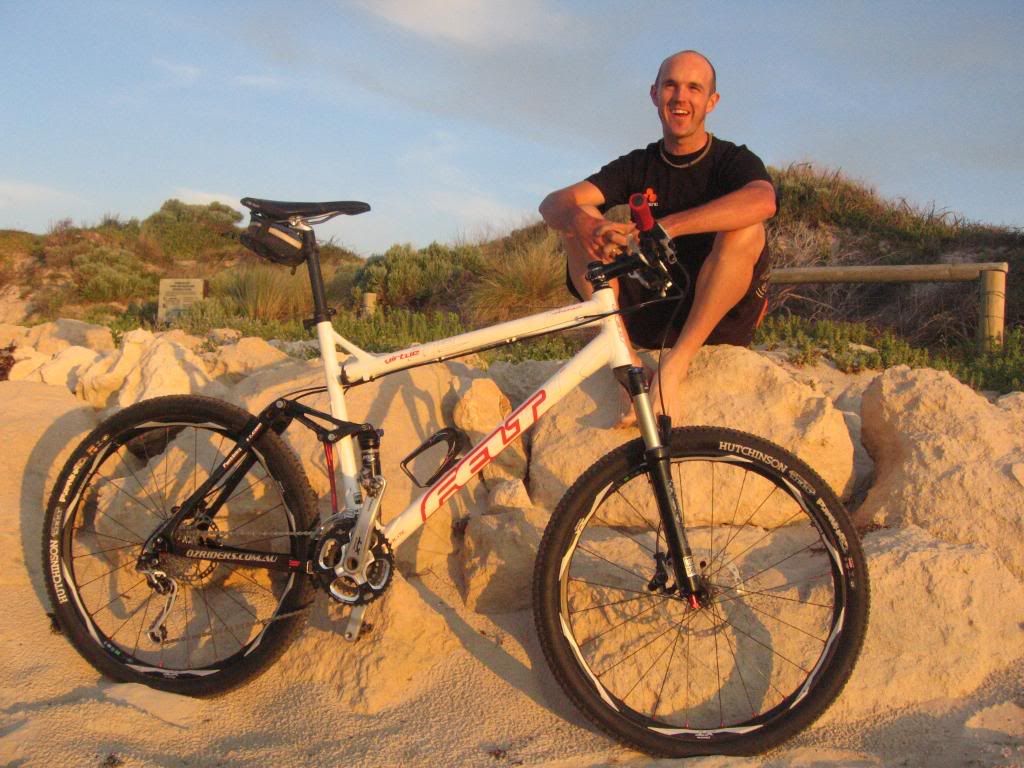 Up at something silly Melbourne time, we had our breakfast and coffee (a treat we were to find later in the week) and rolled the 25km to the start to try and get some legs to come back to us.






With exceptional weather, we were truly getting a treat! The kit was looking great as well, although I'm not sure the locals and tourists expected to see bikes along the road as there was a few surprises.





We didn't say it was the most exciting ride, but it made up for it with beautiful surrounds.




How good is this? Just an average little beach on this side of the world...!!





The start was at Cape Leeuwin, a very exposed cape with a suitably kooky lighthouse custodian, and some very nice grounds. The weather played nice, and we all got ready to kick off. Rohin joined us here, and that made a formidable race with John Waddell and Willow also looking to play hard.




Since I've not got any race photos yet, I'll run you through the stage until then...

Ready, set,..... "weird tone from the microphone" - apparently that meant go. So away we went and Johnny set the early pace. Up a long fire road climb, Jason took control, until toward the top, I rolled to the front and shelled a large amount of remaining riders. Willow took control on the first descent, and we descended into the worst climb possibly of the week. Rohin, Willow and myself worked our way off the front, running up the kilometre sandy climb, and the others chased hard.

Descending towards the beach, literally, I was stopped by a flat tyre in over-shoe deep sand. Never mind how, the Spex tried in vain to keep me going but it was not use. The stick was rolling around in the bottom of my tyre, so it was good night Irene for a hole this large.








A tube and some gas and I was away again, lost a lot of places but with my angry pants on I made it to the beach and there it stopped.... Beaches suck. Thats it.

Rohin and willow were riding in hub beep sea water at points, the rest of us made do with run- push- ride- sink- swear- repeat. 2km along the beach was a big ask! The prize wasn't great enough to destroy our equipment on day one... And so we chased, and chased. Through the sand, the sand dunes, the sandy roads, and the assorted general type sand that we found along the way, until we hit some bitumen and a downhill attack into the Hamlin Bay carpark. After a 15km chase, I'd dragged a few back, and Jason rolled in after having just 'one of those days' that we hope we never have...




Tired from rolling in the sand all day, a few excursions, flat tyre and travel legs. After the finish, we all headed to the pressure washer (!!?) to spray the bikes down, as Jason had a tug of war with the biggest guy on site over the spray gun. We all made ourselves scarce as the little fellah took on a bloke about 3 axe handles wide! (I'm joking, sort of...)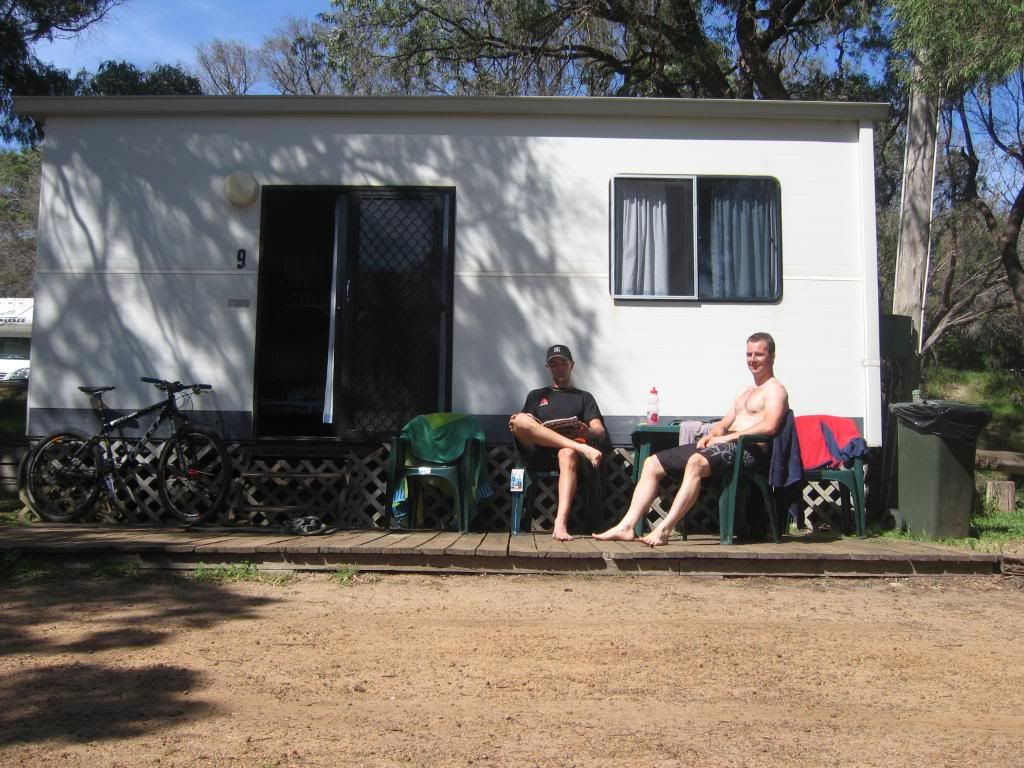 Dinner that night saw us at the Karridale pub for the evening, another entertaining night with some general tale telling and such. Each evening there was a slide show from the day, a presentation, a speech made by the previous nights stage winner including 2 words chosen by the race director, and a heads up on the next day's stage.


Next morning saw some hurried maintenance to wheels, and we saddled up for the second installment. A 52km slog to Margret river. 7km of bitumen greeted us before a few kilometres of climbing where we shelled most of the other competitors and headed for the coast once more. Racing along the clifftops along limestone roads and through the Karri forrests, we hit the Leeuwin Estate, and apparently had a timed section there (news to all of us) before Rohin attacked on the last hill to hold us off through about 76 gates (that needed to be opened and shut) and we all burst into Margret River to catch the event organizers still setting up once again.





The mysterious elusive Coffee van. Sighted early on in the event, but then gone... Where did she go???






Rolling in to the applause of the young fans! :)





The finish straight and Ascend recovery area.






Willow and Niki speaking with the guys from Ascend, who did a stellar job all week keeping people both informed and recovered!




This is what happens when you take a bit too much air on the water bars... OUCH!




Rohin getting down some of that excellent Ascend Recovery drink, seen for the first time in the world at this event.





Now tell us we're crazy, but can you picture this face as Andy Bell in 20 years? Try the police computer aging thing, can you see the resemblance? Or were we delirious?






The face of the Cape to Cape, Niki Gudex was there at every stage, not necessarily with a glass of wine in her hand at all times.


And so that was the stage into Margaret River - not overly exciting, very tough and windy and quite long, and followed by a not terribly exceptional meal at the Margaret River hotel. On the up side, we both felt much better during this stage, and the racing was hard as hell out there, with no quarter being given, so that was heaps of fun. The Ascend Recovery bars and drinks were being sucked down in their masses, and plenty of people were going out of their way to come over and mention how much better they were feeling the next day, so there is something to it!

Stage 3 and 4 to come.