Santa's present arrived a little late but who cares when you are opening this box.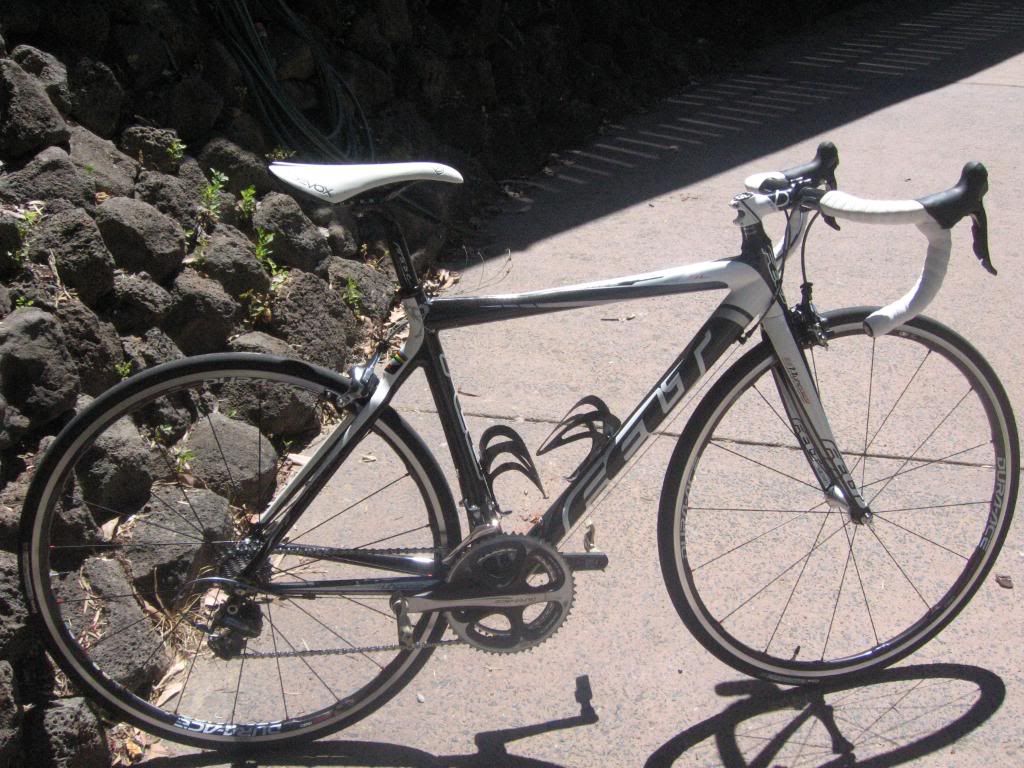 Taken from Feltracing web site.
The same bike ridden by the Garmin/Chipotle-H30 pro team, the F1 comes with a World Championship-winning pedigree. Classic road racing design, legendary low weight and I-beam stiffness, the F is renown for its performance and is the dream of sprinters and climbers alike. Nothing is left to chance with its pro-quality componentry.
And quality it is!
After riding the 08 F1 I did think this is as good as it gets *wrong*, it can and does get better!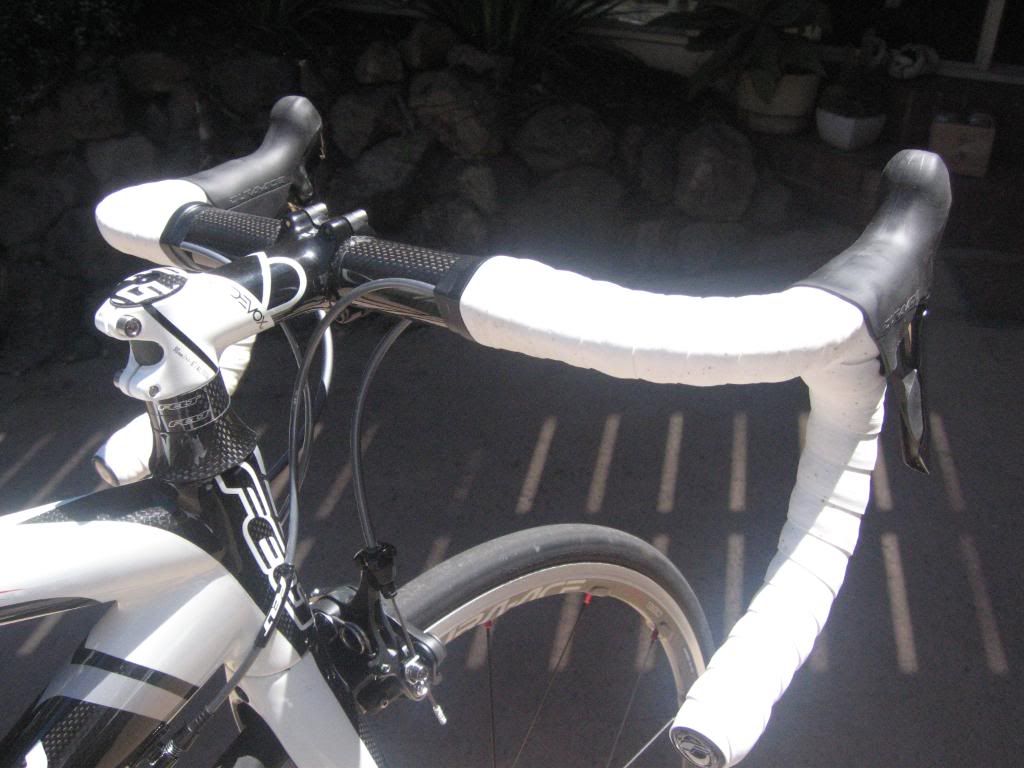 The new DEVOX UHC-Nano Ultra Hybrid Composite Carbon Fiber Monocoque Handlebar with 3K finish and Ergonomic Drop feel super stiff and direct. I am still getting used to the new Dura-Ace shifters. Having no external shifter cables in front of me is a little mind bending, it just feels very open but maybe that's just me.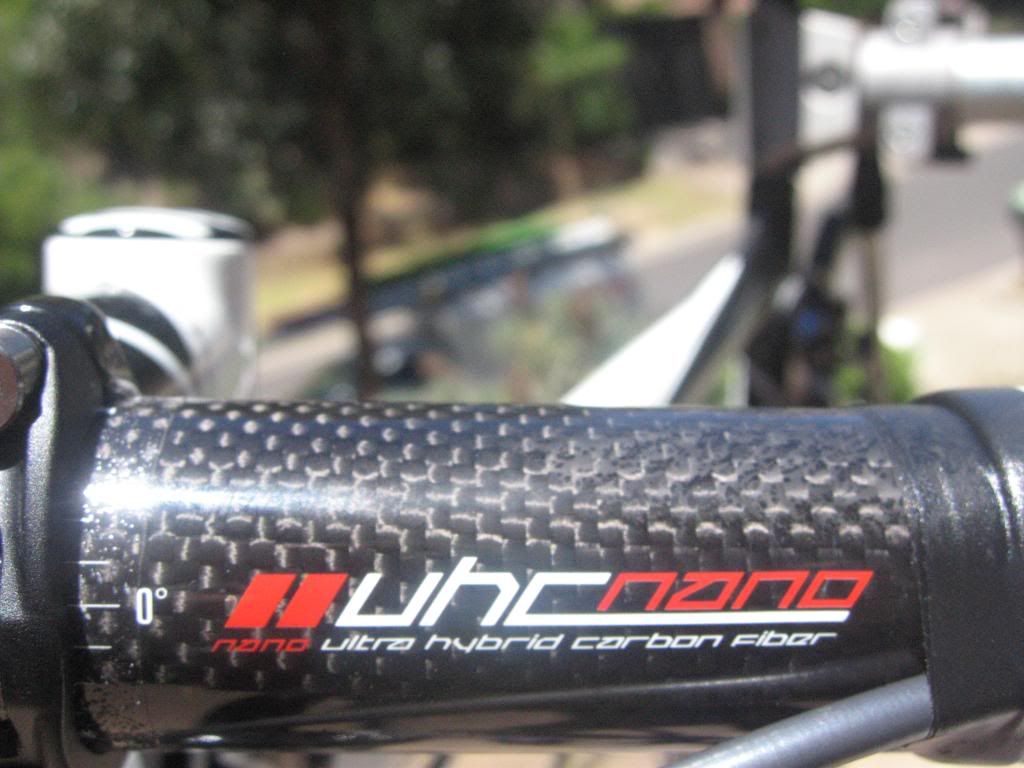 Hmmm carbon....
Super sleek all round, this bike just screams Technology at its best!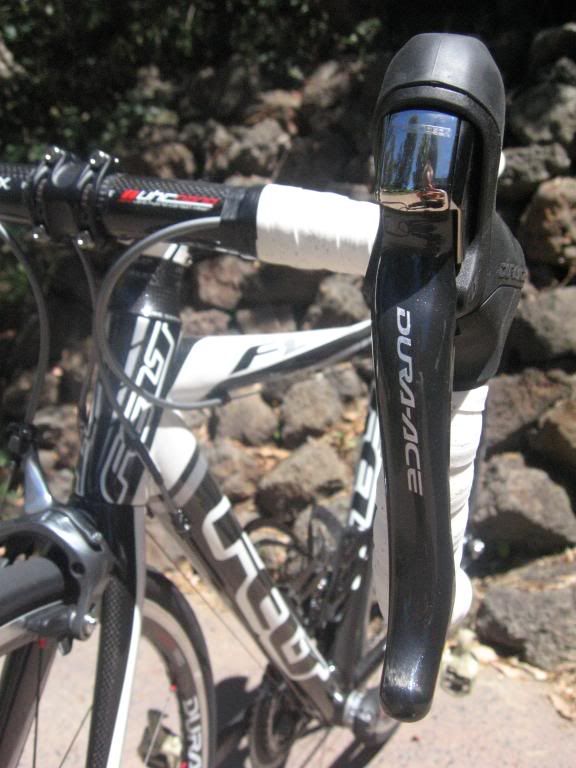 The new shifters have what I call a 'trigger finger grip' to it. When riding on the hoods you can wrap your index finger comfortably around the top of the level giving you more pulling power while riding on the flats and standing on a climb.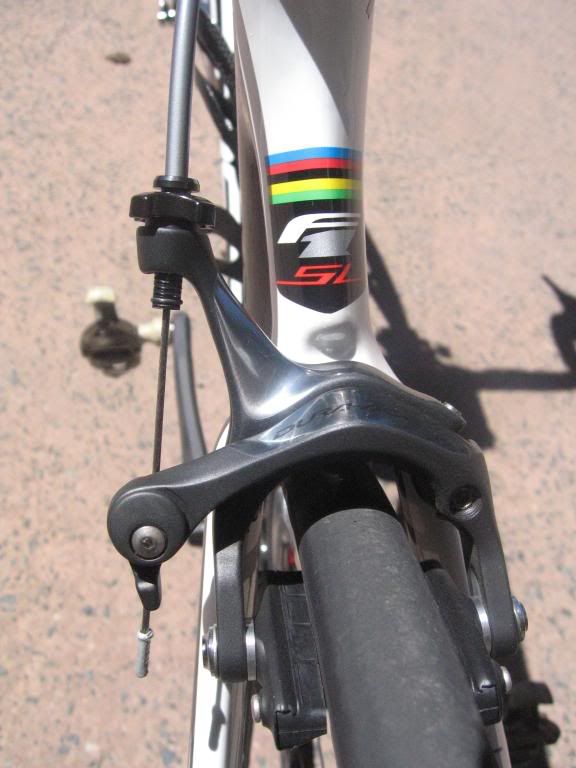 The Dura-Ace brakes are sooooo strong! After building the bike I headed straight for the hills, "Bike Test" I told my wife. The first major descend I found myself nearly going over the bars on a nice off-camber corner. Mental note, if I grab a fist full of brake I need to tighten my grip on the bars.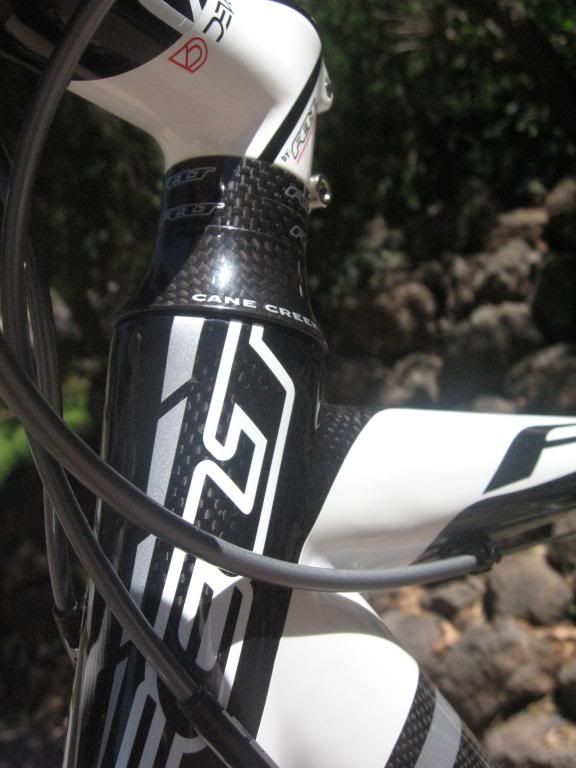 Did I mention the quality finish!
Bling Bling...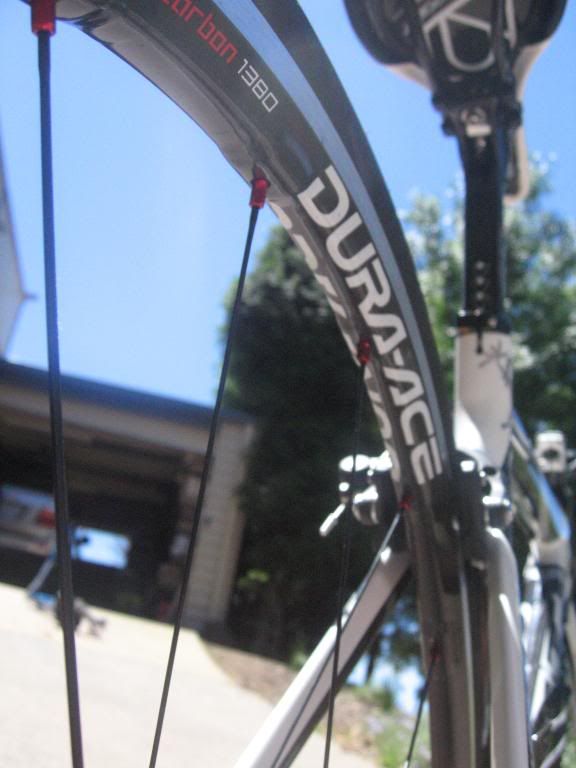 This is the first time I have had Shimano wheels. They do feel stiff under load with little to no flex while riding out of the saddle. It has always been Mavic for me simply because of their durability, but time will tell if these bad boys stand up and deliver.
My overall feeling of the bike is, "I'm not worthy", it is simply the best technology 09 has to offer, with all the bells and whistles in one package. I say if you can't ride in the tour while not ride their bikes!
Thanks heaps Santa! Its going to be a big year for Felt Epix...