Well we called it. It was going to be an Epix and true enough it lived up to the expectation.

Norm from MTBSkills.com.au was kind enough to make an amazingly detailed route covering everything in the Forrest area, and some more amazing trails further afield (thanks mate). And we can truly say we got our asses handed to us..! It was a huge day, and we only made it back through a combination of good sense and a huge helping of luck!


In the lead up, you might have seen the weather reports, they were pretty dire. So we geared up to get wet. With family's in tow, the plan to stay at Lake Elizabeth was shelved in preference to renting a holiday house at Apollo Bay and a commute up the hill to Forrest in the morning. Stuck at work until stumps on Friday dumped up straight into gridlock, and it was many hours later that we arrived at Apollo Bay, after a 'tippy-toe' drive down from Forrest on greasy roads.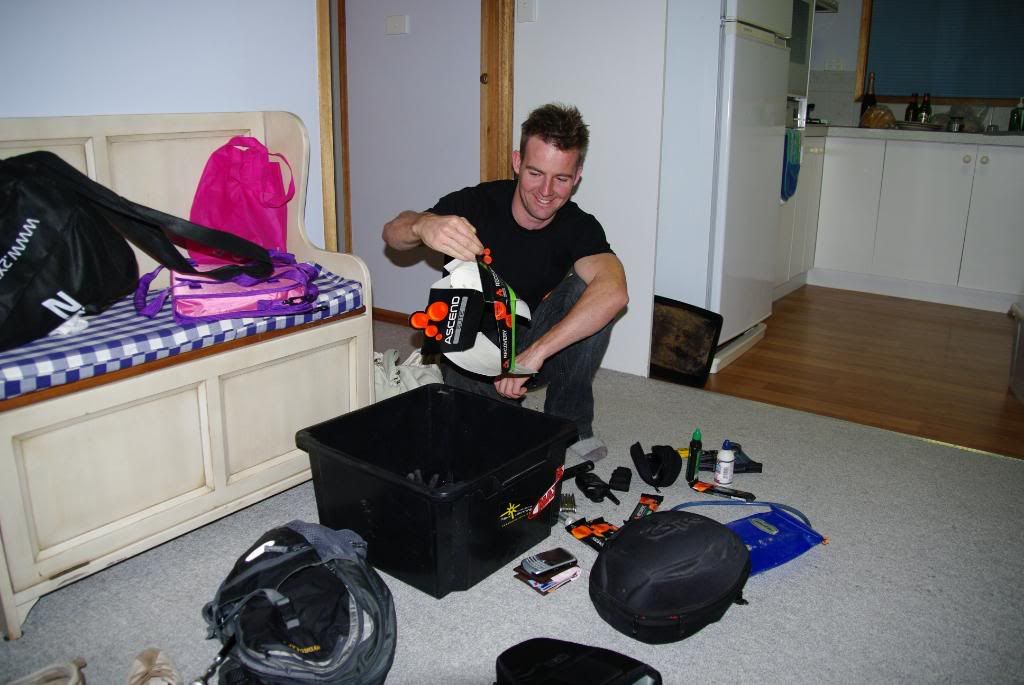 (I should explained this photo- late friday night as we prepped our gear, Jason reached for his bag, only to find that much of the contents of his hydration pack had drained itself into his tub, drowning radios and all sorts of gear. Thankfully no cameras were harmed, but it was pretty annoying none the less...)





Gearing up at Lake Elizabeth, we had everything for a blind mission, not knowing what to expect. With the first part of the ride taking in all the best trails that Yaugher and Forrest have to offer, we did a quick scribble of the track order, to save getting maps out. Umm, that didn't last too long when we started to sweat... Bugger.






Heading up along the Red Carpet, it was a great way to start the ride, with the weather surprisingly playing ball.





We rode the amazing Forrest trails first, and absolutely loved it. The 'follow the dog' trail is going almost to the top of our 'Top Ten Trails' list, its killer!! :) With a play in there, and then a bit to eat at the trail head, we headed over the Yaugher section of trails, a short ride away.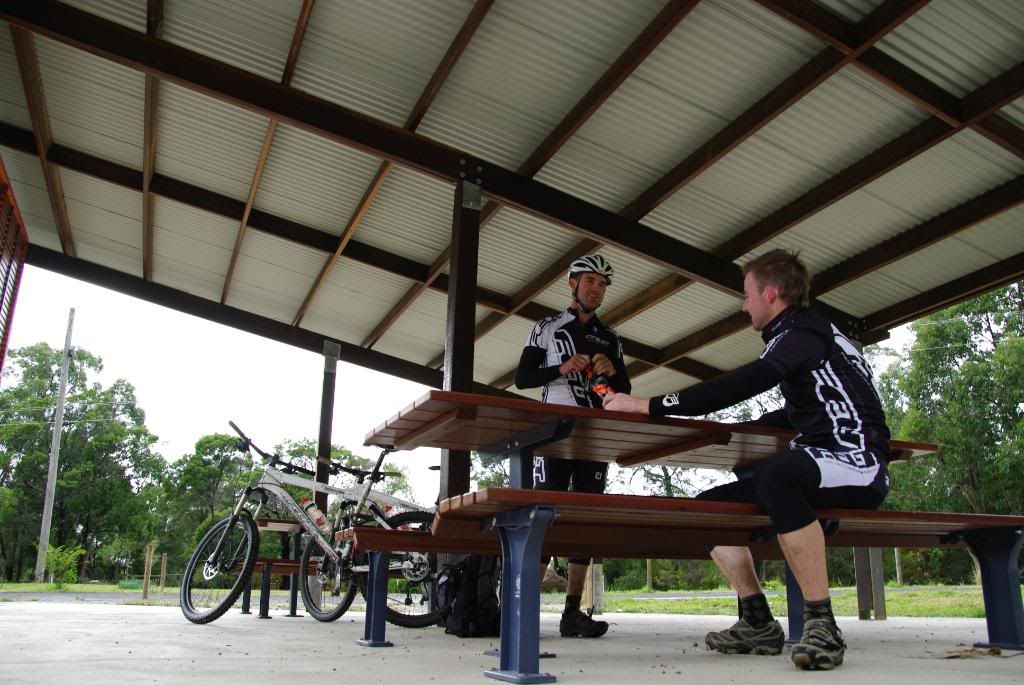 At the Yaugher section, we were a little disappointed, if we're honest. In hindsight, we actually had more fun at the Forrest trails, but don't let that sway you. There is a HUGE network of trails, for every ability, and more log rides than one knows what to do with. The varying amount of flow in Yaugher was probably what tired us out a fair bit, its quite tight and twisty and its hard work to keep pushing through, but there certainly is some highlights like Foxtail, some parts of Mariners and J2 is also pretty good.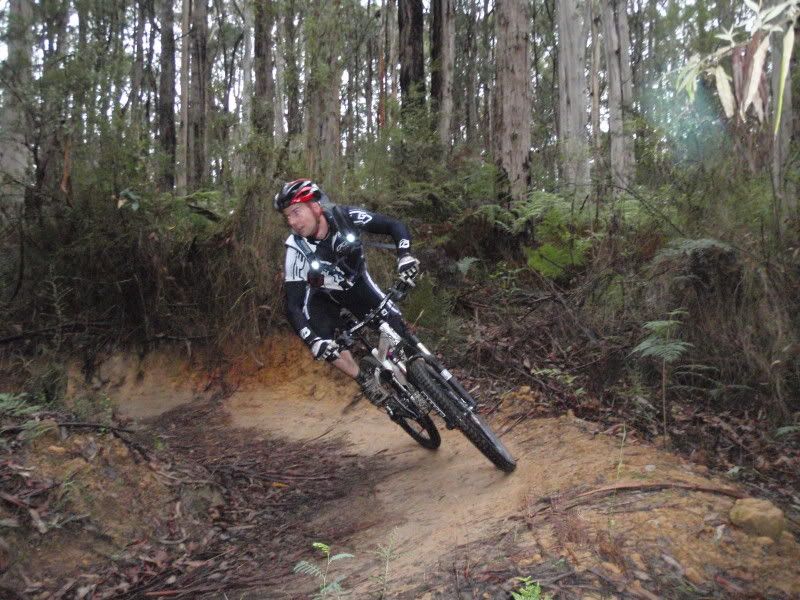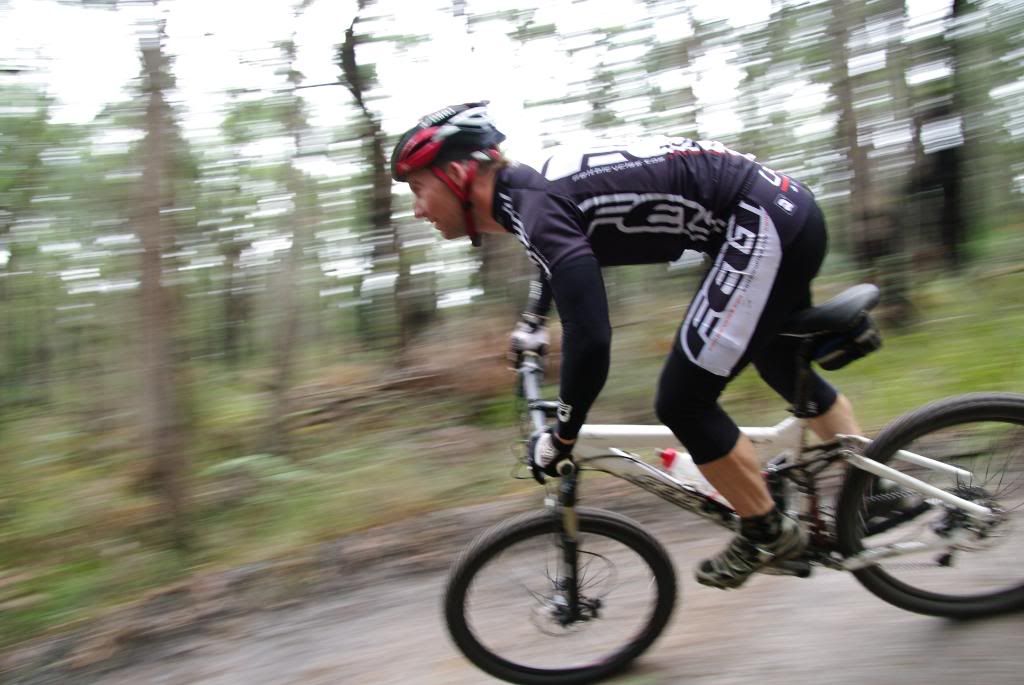 There was a healthy number of cars at the trail head too, signifying plenty of users out and about, which is an excellent sign! We wedged a bit more food down out necks, chomped on some more Ascend bars, and headed off into the unknown!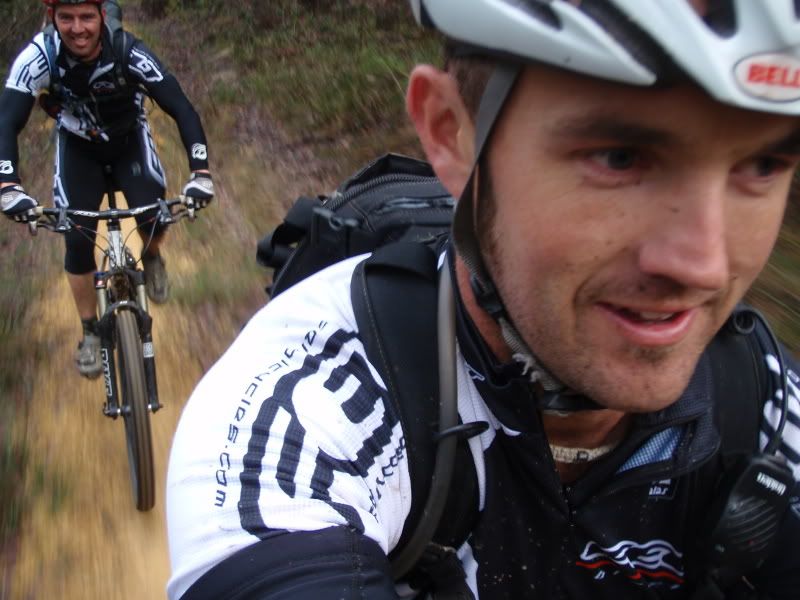 With the directions from the guys at MTBSkills.com.au in hand, we headed along the Oddessy course, and had a series of flashbacks along the way. The slick, moto rutted descent was our first port of call, and we were aware the day was getting away from us. With the ever present threat of rain, and the obvious amount they have had previously, the trail was a slick muddy mess. We (I, really) crashed and slid our way to the bottom and were greeted by a group of moto riders, valve bouncing their bikes trying to come up that trail.




Apparently we met the creator of the trail who had no trouble deepening the rut at wide open 2nd gear on his way up, to the pleasure of his companions still to come up. They were a bit tired and emotional after having ridden the trail we were heading along, which bode well for us...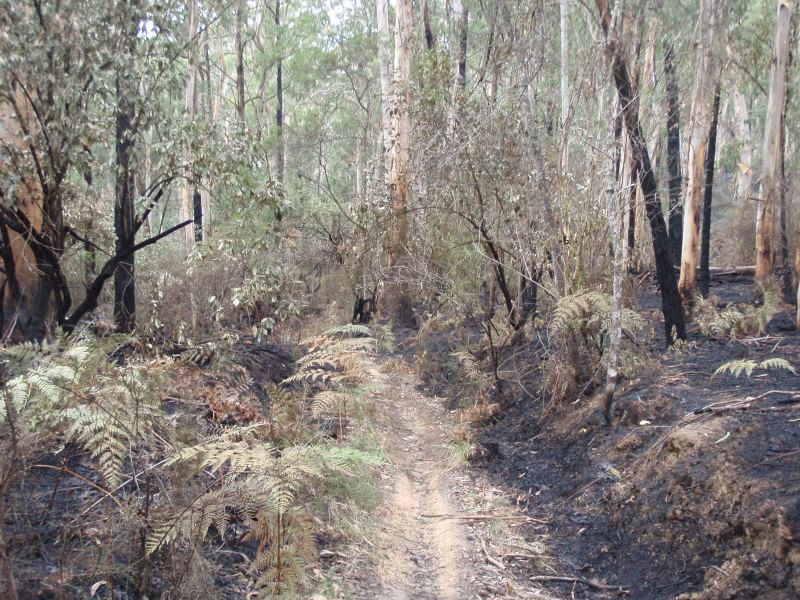 And sure enough, they'd trashed it. It was just mud, clay and puddles, mixed with trees across the track and all the goodness. Skulldragging bikes with wheels that won't turn, slip sliding along flat ground and avoiding the still smoldering trees from a 'fuel reduction burn' was all part of the experience. After that little gem, we headed up a firebreak that had just been bulldozed, so it was chewed to hell, on top of slick clay.





AT the top of this area, we chatted and came to the conclusion that we should look to turn back. Mt Sabine and some secret trails would have to wait till another ride, as we were plumb running out of daylight, and then the heavens opened. Making our best guess, we headed towards home. Running into about 40 moto riders (!) we queried them on our progress. They agreed in our decision to head this way, and said we'd be home in about an hour, as it took them about 20min. Fair we thought and headed onwards.




Up the track we met a ranger, Toby. Toby was out checking the aftermath of the controlled burn, and was very helpful. Turned out, the moto boys had given us a bum steer, and it would have been 2-3 hours before we got home... (and that would have been well into darkness) Toby was a gentlemen enough to take us back down the track and direct us to a private property for us to cross ("don't worry guys, the bloke is in New Zealand...") which we did and were able to join back up with the road back to Forrest.




I'm glad he was, as the look of his 'shack' was conducive to shotguns and moonshine, but in true country fashion, the keys were in the front door. Gold. We had a quick snack whilst looking at the assorted rusted implements on his veranda (eeek!) and headed to Forrest.




With rain still teeming down, it was a cold, bonked ride back into town, knowing we still had a 5km climb back to Lake Elizabeth to contend with, and a choice singletrack descent to bring it all home.




Feeling our way through the trail under the almost fully enclosed canopy was a cool experience, and we were pretty happy to see the truck still there, whilst it poured with rain. Still, it was truely an Epix, and a great adventure at the same time. We got some ace photos, rode some of the best trail we're ever ridden, and had a ball on a very wild weekend!

There'll be more photos and such during the week, so keep checking back for more.