Reflecting back a couple of months ago MR T who is a good friend/riding partner/neighbour of mine asked if I would be keen to race an enduro with him. The first thought that popped into my head was 'I'm retired from enduro racing', only to reply to him "I'm in". After all, the man is a 50hr adventure racing freak that loves punishing his body until he ends up sleeping in a dirt spoon drain to get some rest before heading out on his next leg.
We came up with the Forrest 6hr as our event of choice after Ash and I had ventured down there earlier in the year. I new we would be riding some of the best trails Victoria has to offer and had photos to prove it.
With the weather turning pear shaped late in the week the decision had to be made to rip off the old and worn summer tyres in exchange for a new set of
Panaracer Rampage 2.1.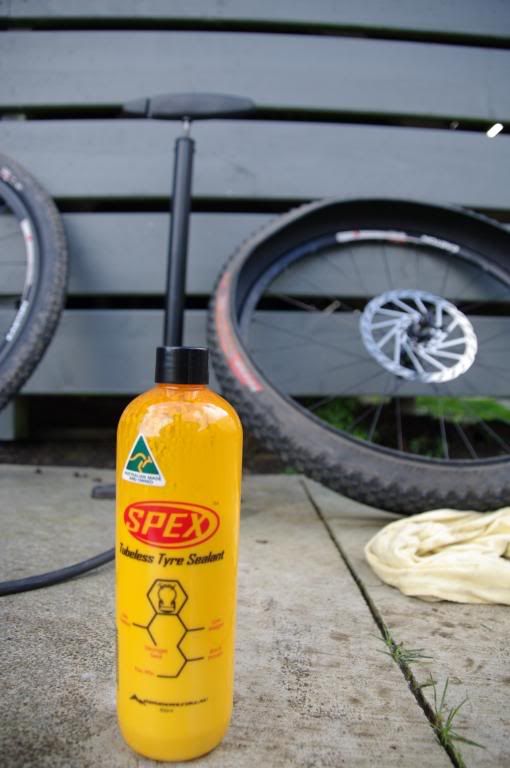 With the help of
SPEX tubeless tyre sealant
of course.I will go into more detail about these tyres shortly.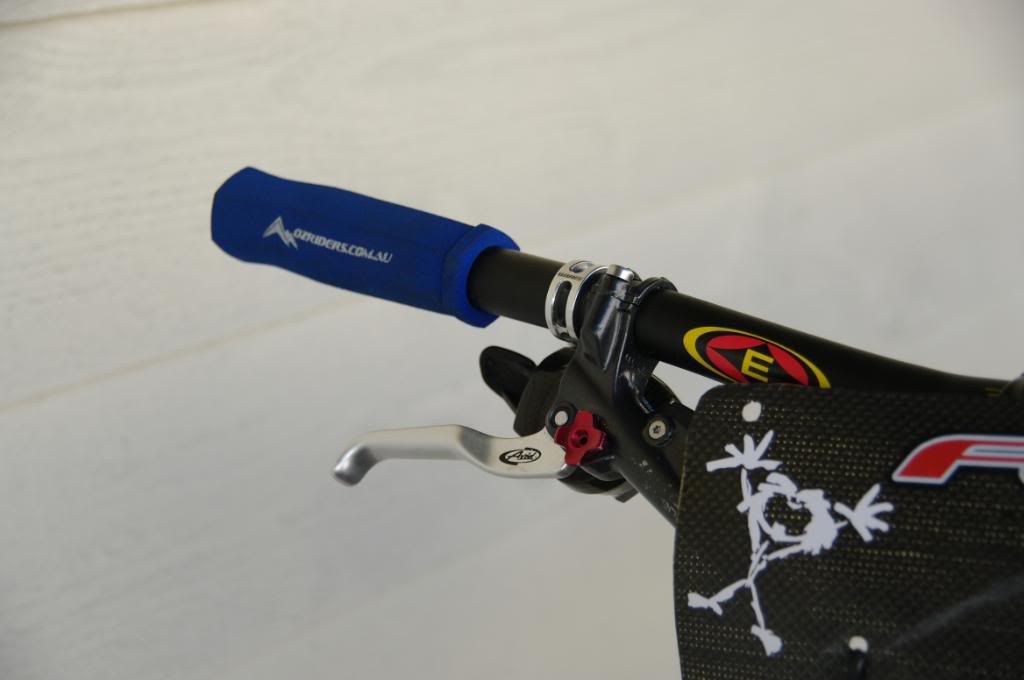 A new set of
OZRIDERS
grips were fitted.
After a well hydrated Friday night MR T was sound asleep having his midday nap. I snuck out to turn the legs over. Riding out of Apollo Bay I had some very bad flash backs to the Otway Odyssey race. Heading up towards Forrest there is a bitumen climb that would last for around 32km's. Fortunately I rode 3km's of it and stopped to ponder for a few minutes.
Unfortunately I have no more pics of the race which is a poor effort on my behalf but I hope I can make up for it in a short race de-brief.
This was the first time the Forrest crew had held a 6hr in this location. The course turned out to be a cracker that everyone loved. Super fast flowing single track with BIG berms that spit you out twice as fast as you entered them. They really do know how to build and maintain single track down there.
My thoughts of the day to MR T before we started were, lets not race the other teams lets just race the course for six hours and see where we pop out the other side, and that was what we did.
Matt rode like a man possessed from start to end and left everything out on course. He was 'in the zone' that much on his second lap he forgot his helmet and on his third his gloves. But this is why his profession is logistics I guess… ;)
By the end of the day we finished with big smiles and plenty of stories to be told. This was just a reminder why I used to love racing with my mates.
Final results were 11 laps in 6hours and 34 minutes. Sixth over all and forth in our category.
One might find some pics and results
here
.