I must be losing my trigger finger, but I saw something out on the roads today that I wish I was able to capture on film (figuratively speaking..)

On a day forecast to be 34 degrees, people were quite lightly dressed. Not this 'person' (gender not determinable) -

Jeans
Jumper
Cap
Runners...

Set off by the following jewels,

Neoprene knee guards over jeans...
Balaclava..............!
And to top off the whole ensemble, SKI GOGGLES...!!!!

Just another commuter on StKilda road...

And hey, don't forget, $1000 each for the Compulsions. Part 'em, run them as is, do what you like but just help us help you!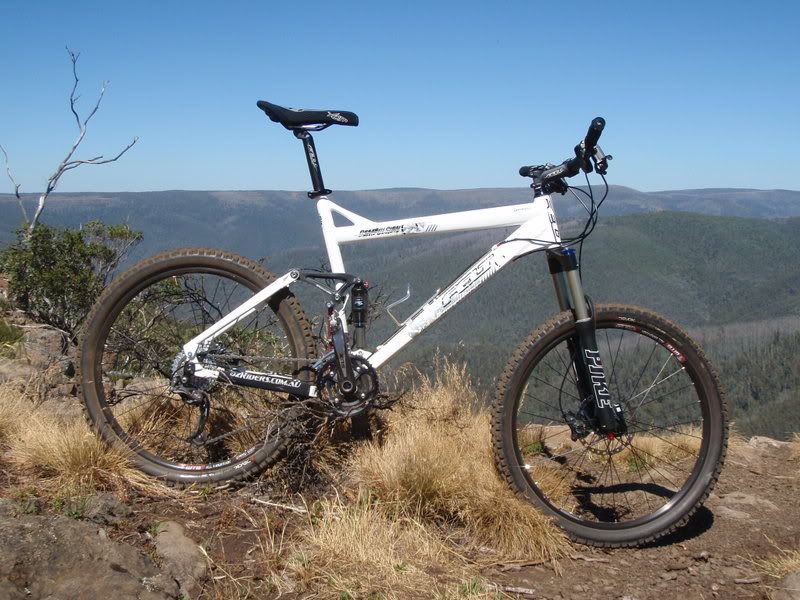 Plenty of cool stuff to look at around the web at the moment - Melburn to adelaide or close enough, solo, mental

Singletrackin somewhere 'up there'

And everything from Wildside.