I lie, there are photos of Klingsporn. Thanks to Bellie, you can really see how wet it was in this pic!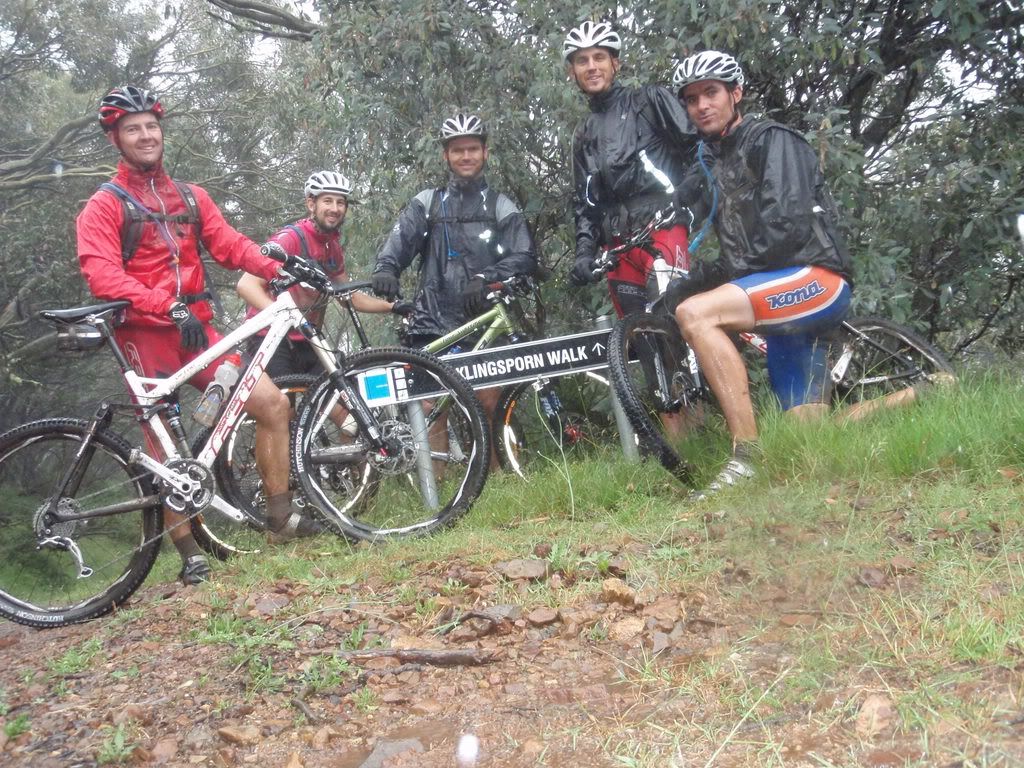 We all look like we're having fun, this is when Bellies GPS equipment was telling us we were descending at 95m/min, something we were a little dubious of, but happy to believe!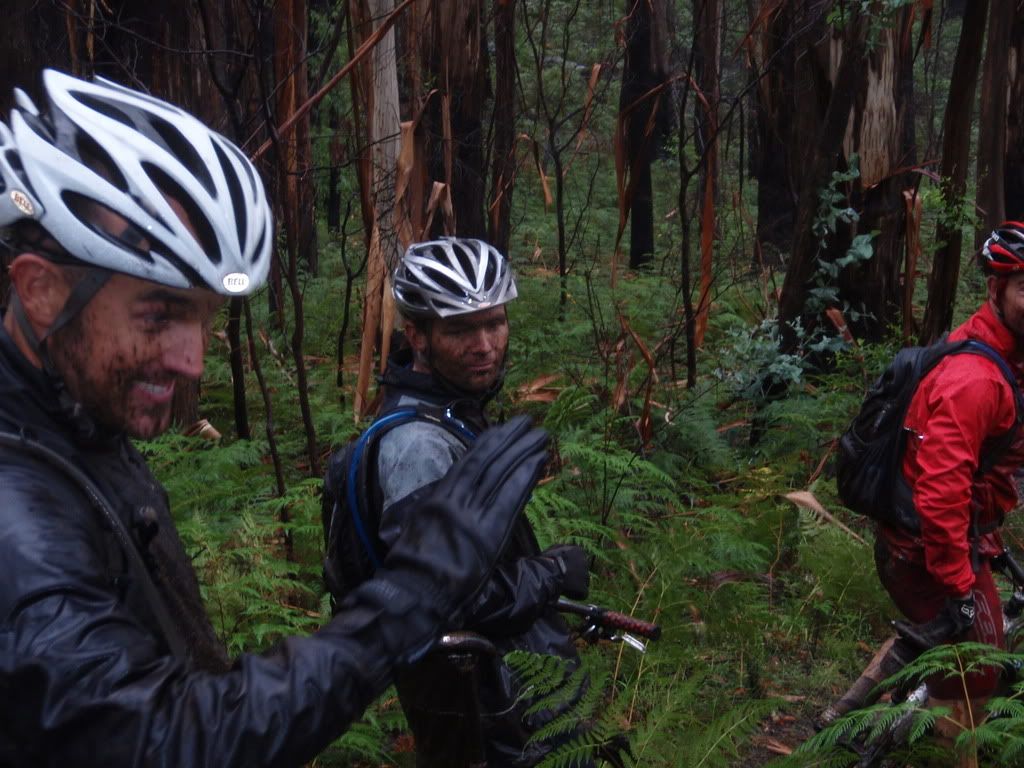 And so it goes, Epix #1 in the bag, and wasn't it epic!! I think we were all pretty toasted come the end of this ride, but the photos bring you some way to enjoying the ride without getting wet or cold!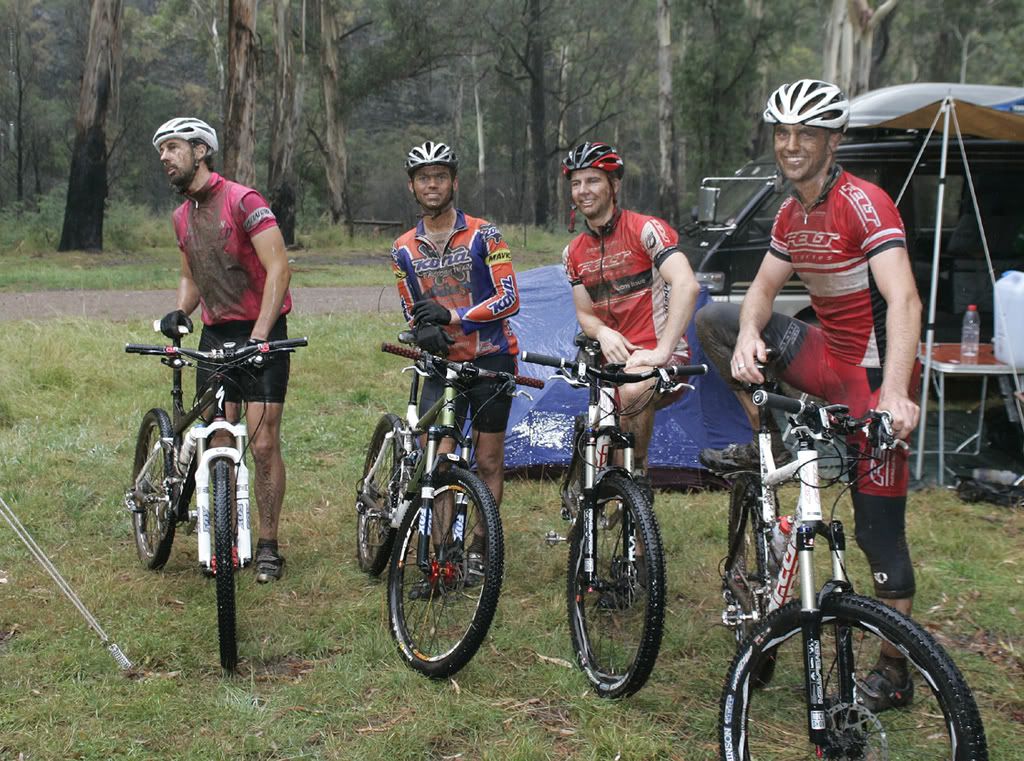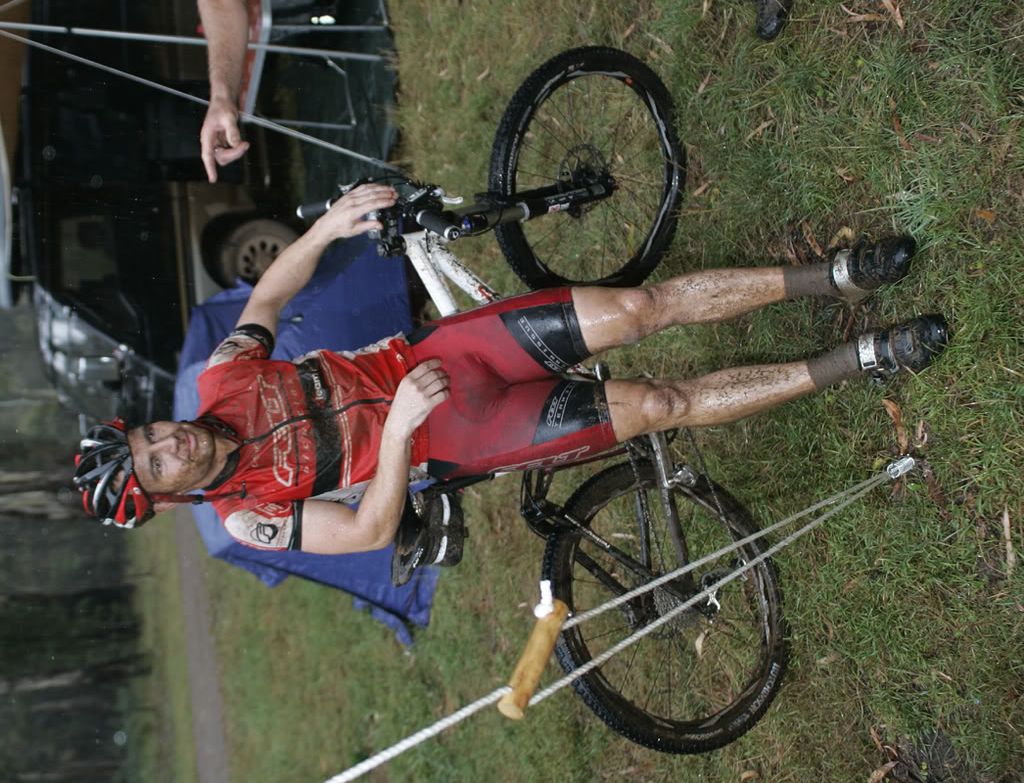 And so we look forward to another adventure coming to you in a couple of weeks. In the meantime, there will be almost daily posts of different things on here, and the blog will continue to undergo development. So it will be by no means stagnant over here at Felt Epix. Jason and Ash would like to thank (in no particular order) Gez for his timeless and dedicated assistance to our mad endeavors, and for the stunning photography. Our partners must be mentioned for waiting hours in the cold (bar...!) for us without hesitation, Felt Bicycles for providing 2 amazingly reliable and comfortable Virtue 1's, ideally suited to this type of riding, Stronglight for their ceramic headset bearings which kept us in line all day, Sport Recovery for great prices on our fuel and finally, Joel Read, Ben Randall and Andy Bell for making the most of some challenging conditions.

Thanks for reading, please be sure to check back regularly, and we'll see you out on the trails.

Ash and Jason.