With Jason away for the Australia Day long weekend, I teamed up with Ben Randall and Andy Bell to return to the site of the first 'Randall'. We were attempting to get some trails to connect up so a huge killer loop could be formed, and maybe make some new trails, but firstly to scout out the area.


Looking down over a drop in the road that was bloody steep, setting the tone for the day really... This was just after both Ben and Bellie had just acquired new green leather couches from a phone call atop a mountain. Weird!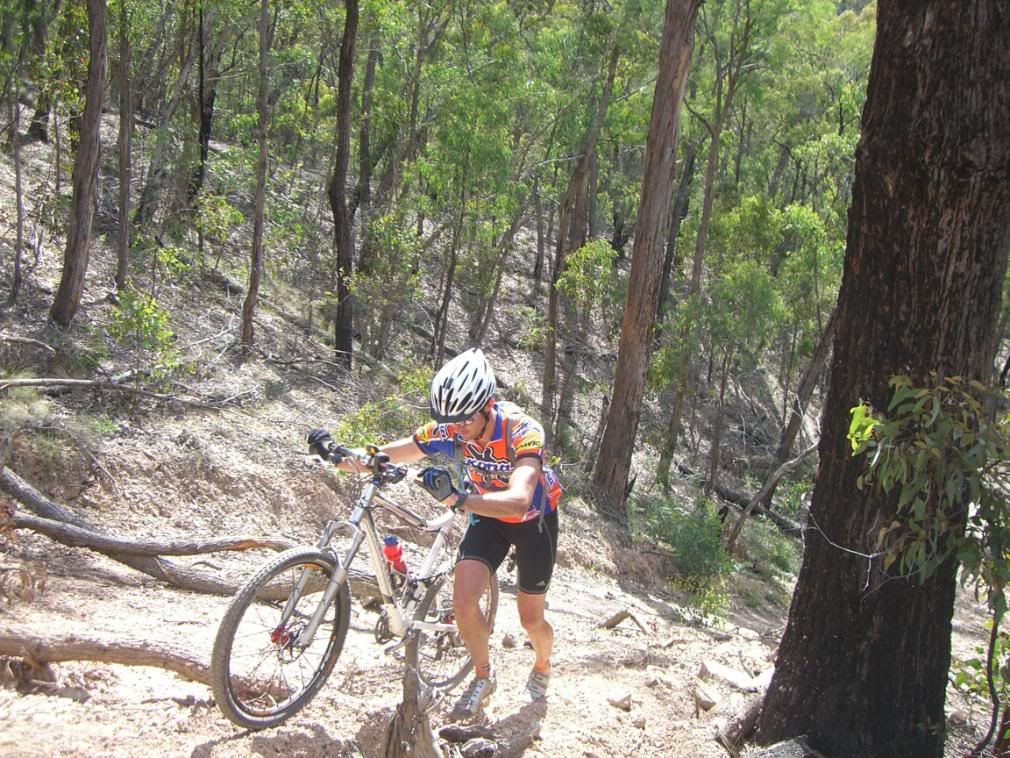 There was an awful lot of walking today by all of us. This place is steep! Steep to go up, and oh boy, steep to go down. The Virtue was absolutely eating it up every time the trail tipped over, limited only by my confidence that the knowledge that stuffing it up meant someone would find a skeleton in a few years. Inaccessible is a pretty good description.


The drive in was a little dicey... They didn't make ute trays terribly long back then eh..!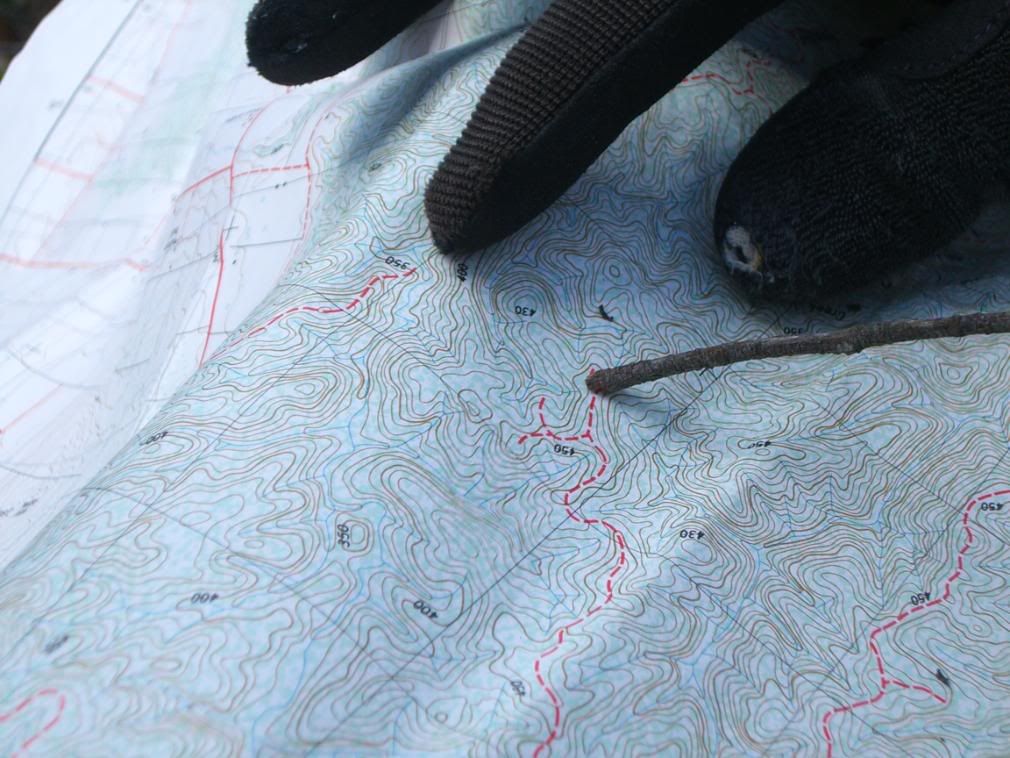 The connection attempt. Thats a lot of contour lines, for those in the know about maps... For those not, well thats pretty steep!


And the trail begins there. Where??? Thatta way..!

With every scouting mission comes the adventures...! Down the hill into the creek bed, with thick scrub meant we had to use the most efficient way of getting though, and that was down the creek.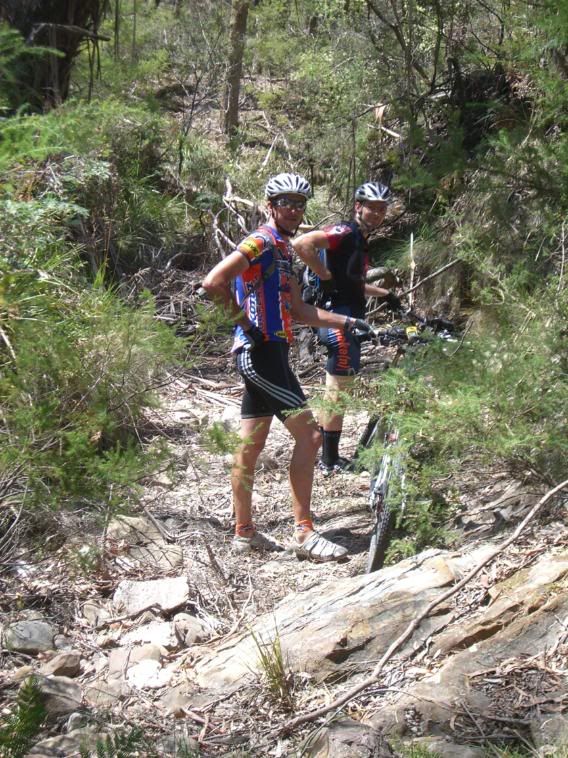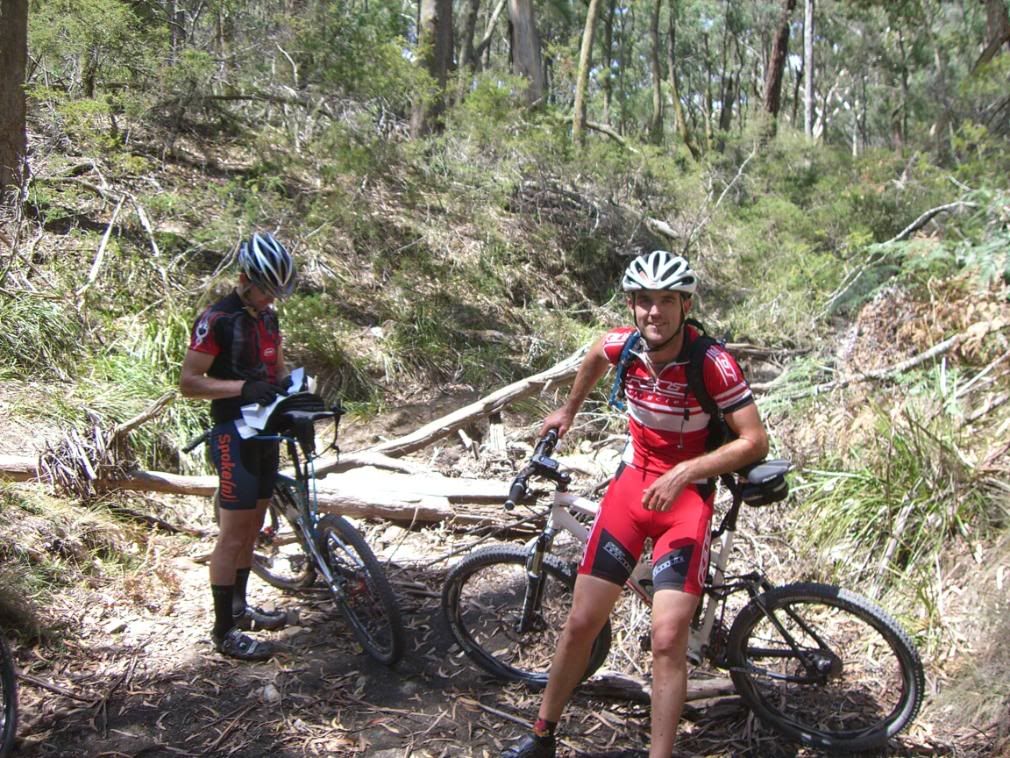 Creek style, there was a lot of portages! We were all dreaming about water and rafts to carry us through!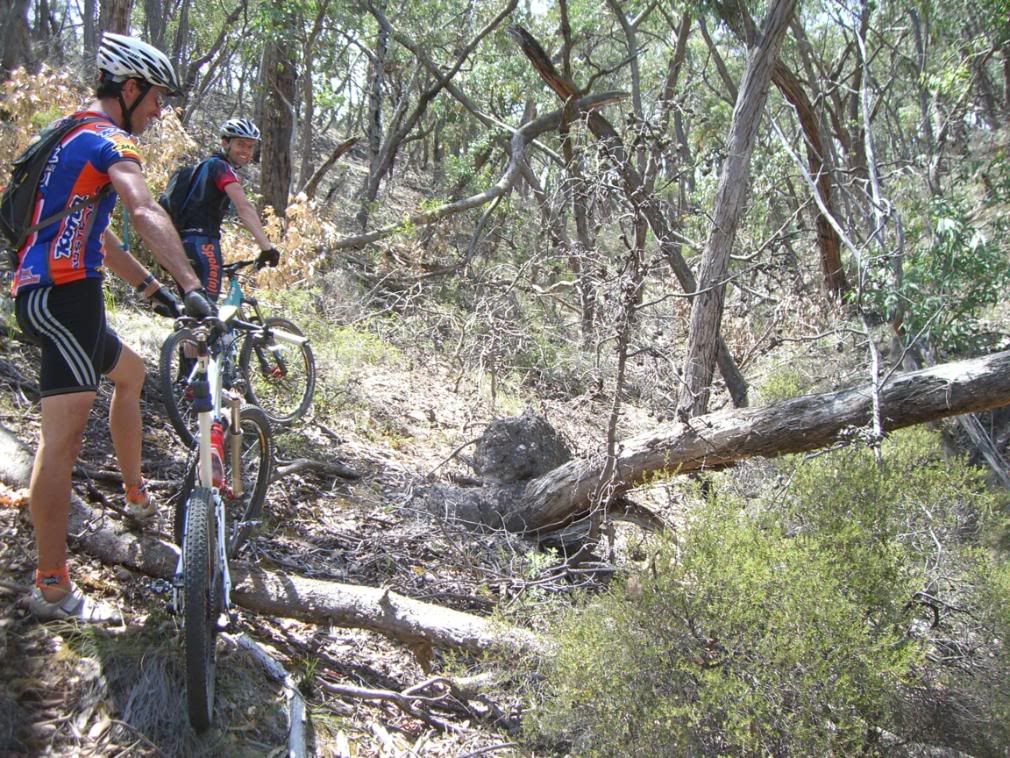 And from the awesome down, one must go up... Bushbashing with bikes!


Did I mention it was a long way up!?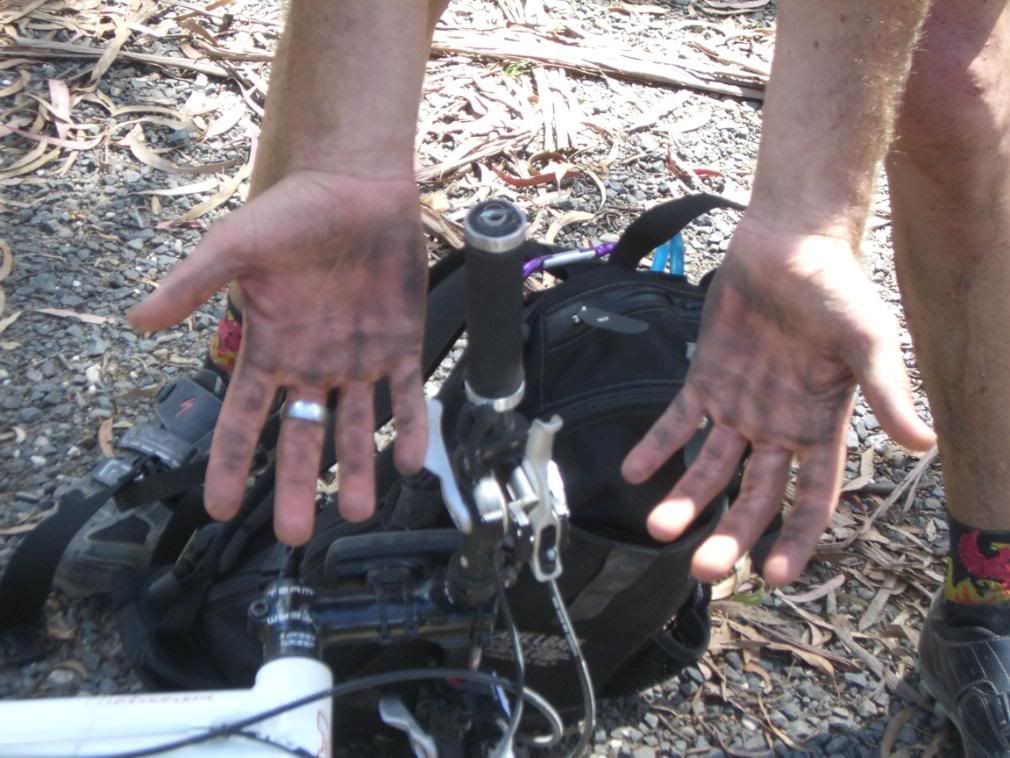 And it would seem that you sometimes forget essential items... Mine today was my gloves, and in the high 20's, it wasn't the best. What I can say is however that the Cycle Design Lock on grips were an excellent, low cost alternative to the genuine article, which surprised me a fair bit. With no visible wear on the grip, and the same features of a genuine, they hit the spot remarkably well!

So it was a great way to spend Australia Day, the stats and maps are here and have a good weekend won't you!