With a healthy ingestion of chocolate to keep matters in hand, and some therapeutic water treatment to aid cramping, we were back, and down low in the valley once more. Rolling along the valley floor in the bull dust, we happened across a few convoys of 4wd, surprising the hell out of one bloke who wasn't expecting to see 4 disheveled, and skinny looking bike riders out here. Everyone was in equal parts amazed and courteous, which was pleasant and I'm sure it gave them something to giggle about for a while.
We came across the second pseudo house out here has well, a bush built lean to that would be just the thing for a group camp site, with someone having trucked in the iron for the roof, and the rest of the materials look like they had been harvested. Someone back near our main campsite had done something similar, making a few tables and seats out of the surrounding timbers which we became very jealous of… Just after the campsite, the trail headed up again. And it was a ripper.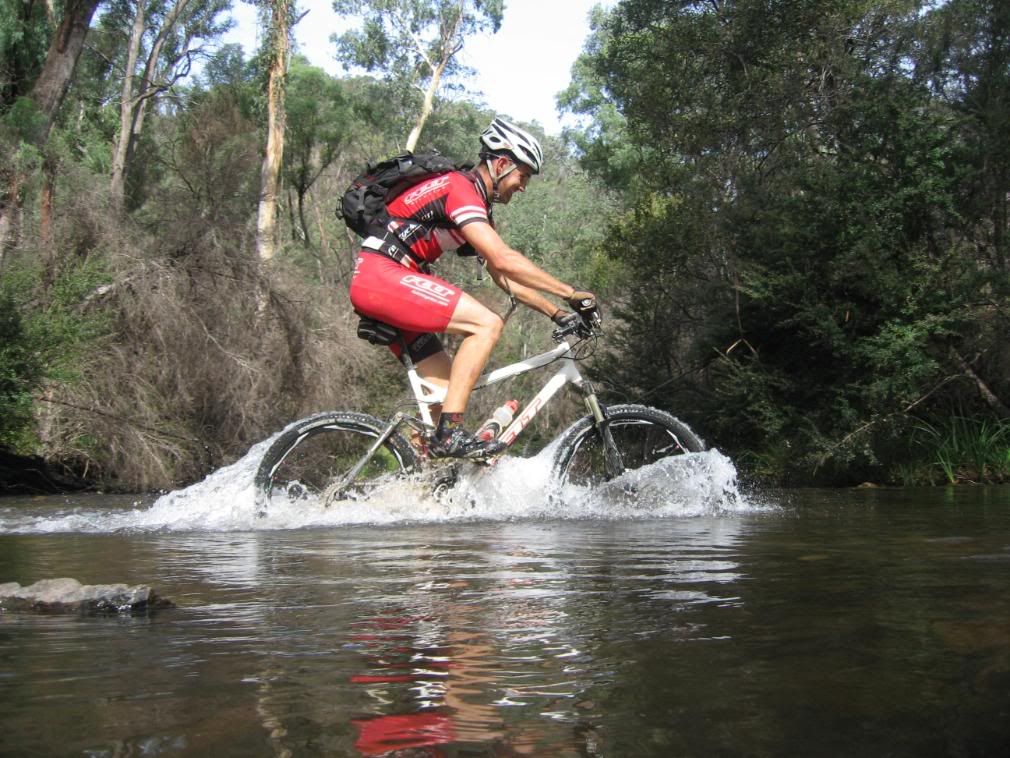 With water back on board, the climb was a bit easier than the last one, but possibly the steepest one we did! Traction was the big issue, hunkering right down over the bars was about all you could do to balance it out, and I think we may have all had to walk a teeny weeny bit. At least you can see the steepness in some of these photos!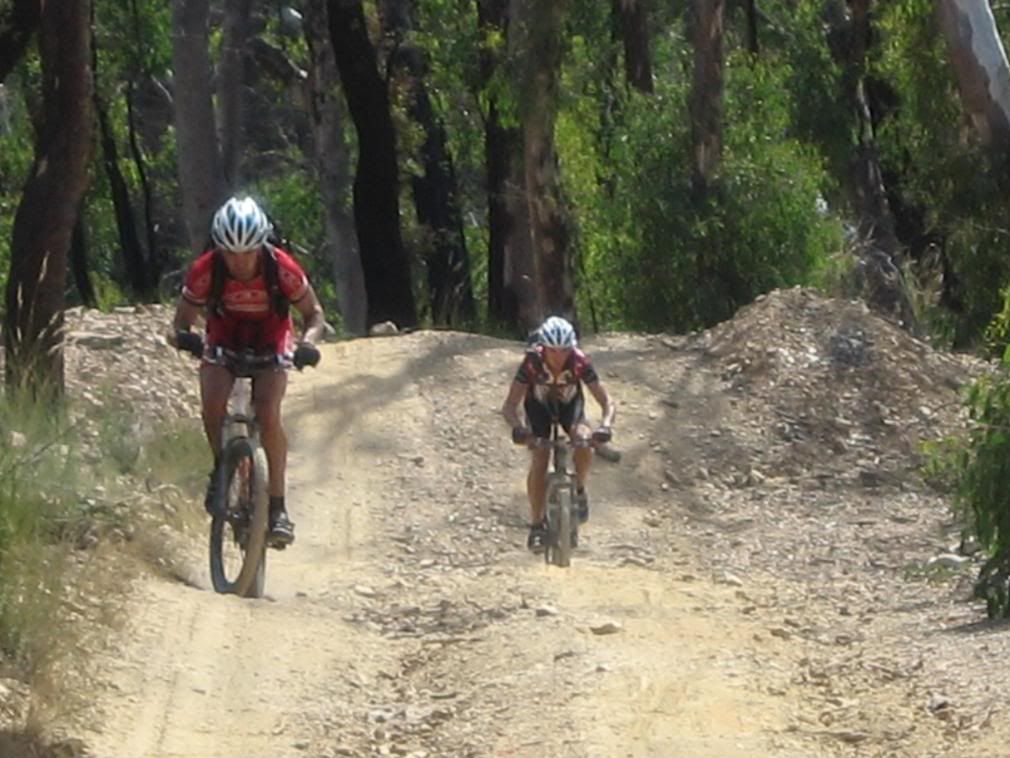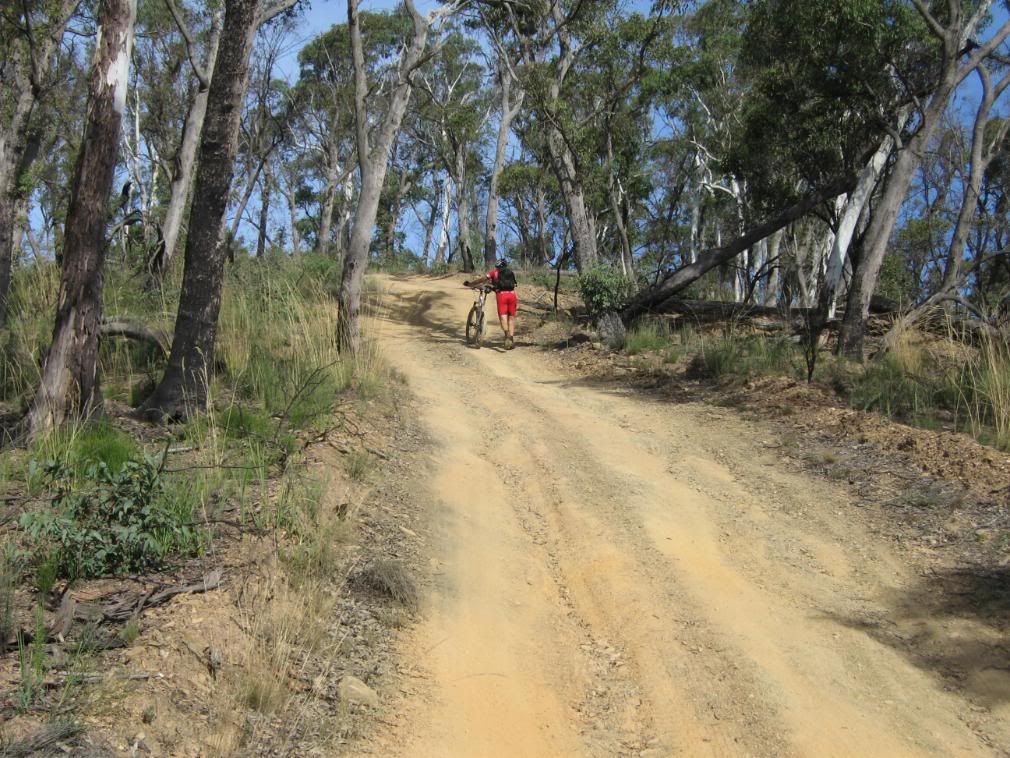 With a bit of relief, we made it to the top, slopped a bit of oil on the chains as they were just shy of talking to us with the amount of noise they were making. The Finish Line Wet Lube we were using was pretty good, it held up to the river crossings for quite a while, but the bulldust really dried it out well. I think we applied lube 4 times in 85km, so that gives you an idea of the terrain we are encountering.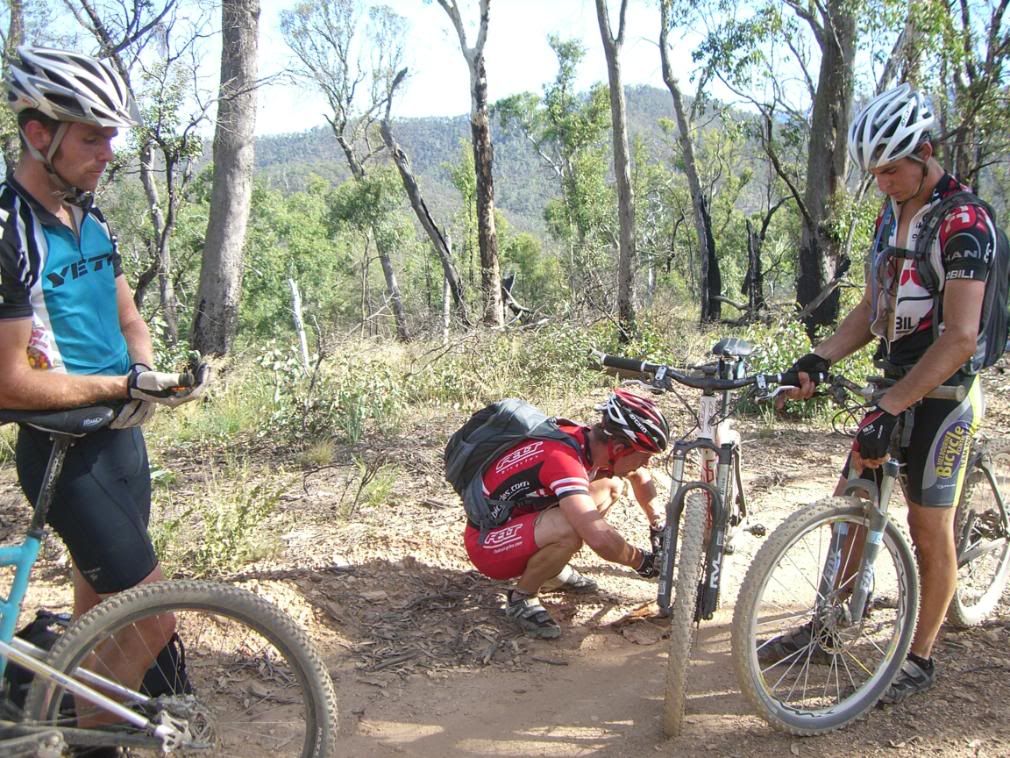 Anyway, the top. Relief at last, and the trail curved around and dropped quite steeply. Dropped quite steeply down to basically where we just rode up from…! Bugger. We had just ridden a massive climb because some clown wanted a challenge and built the only road straight up and just about parallel straight back down. Lucky it was a killer descent! One of the best for the day to be sure!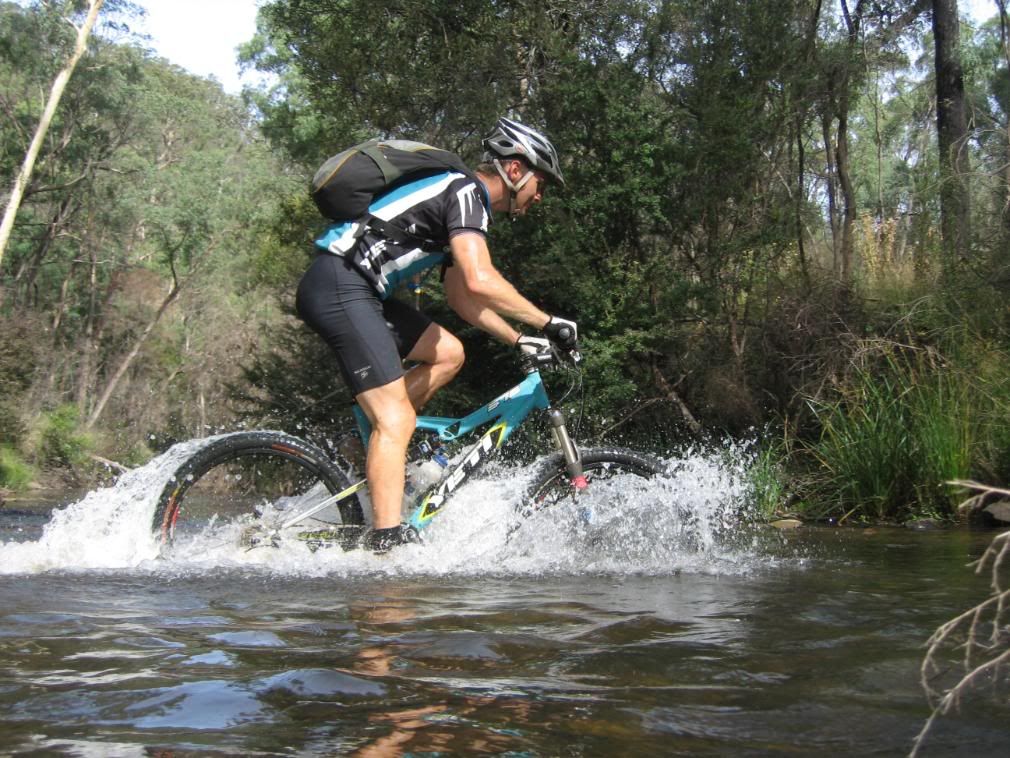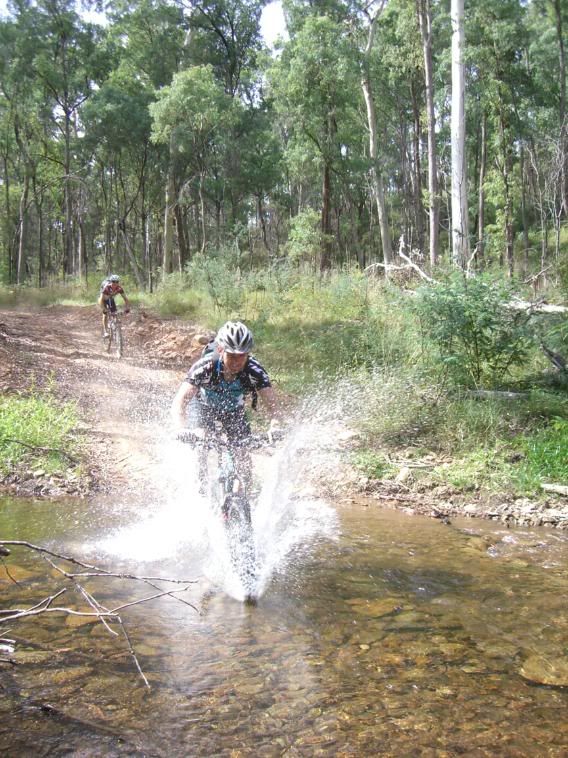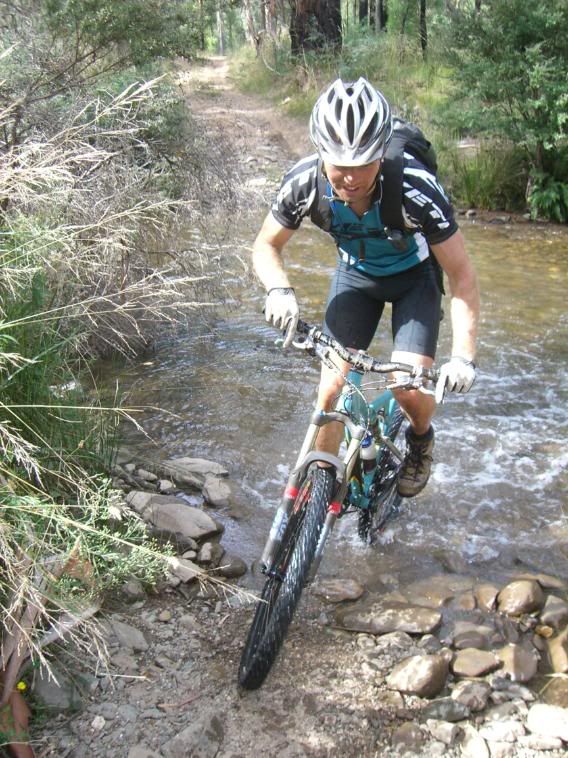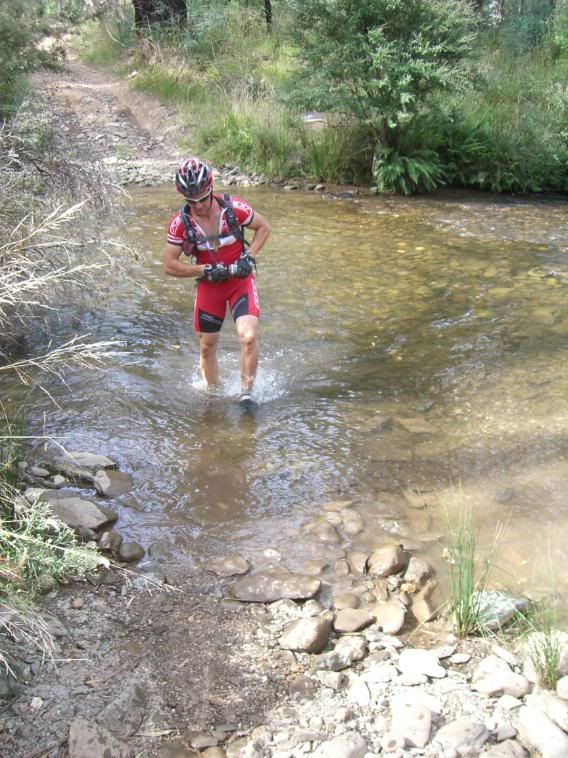 Riding out the valley, once back on the floor of it, we criss-crossed the river multiple times, each time trying out hardest not to fall off on the slippery river rocks. Plenty of photos, laughs and the awesome feeling of icy cold feet on a hot day. At the end of the valley, we met the Wonnangatta Trk again, and headed back north towards camp, this time taking the low road. My legs had just about had enough, and with another electrolyte tablet from Ben, I was still ticking over. Spending an hour with cramp balanced out on the fronts and the backs of my legs, stopping to get a tab from Ben wasn't really an option, so I did the ride by. He didn't expect it, and disaster ensued. Having to stop, my legs did the lock up. Doing that little dance we all do to get off the bike, I jogged/hopped/ran around to try and stop it, but the boys got me back on my bike and with a good shove, I was away again, and peddling was what my legs really needed.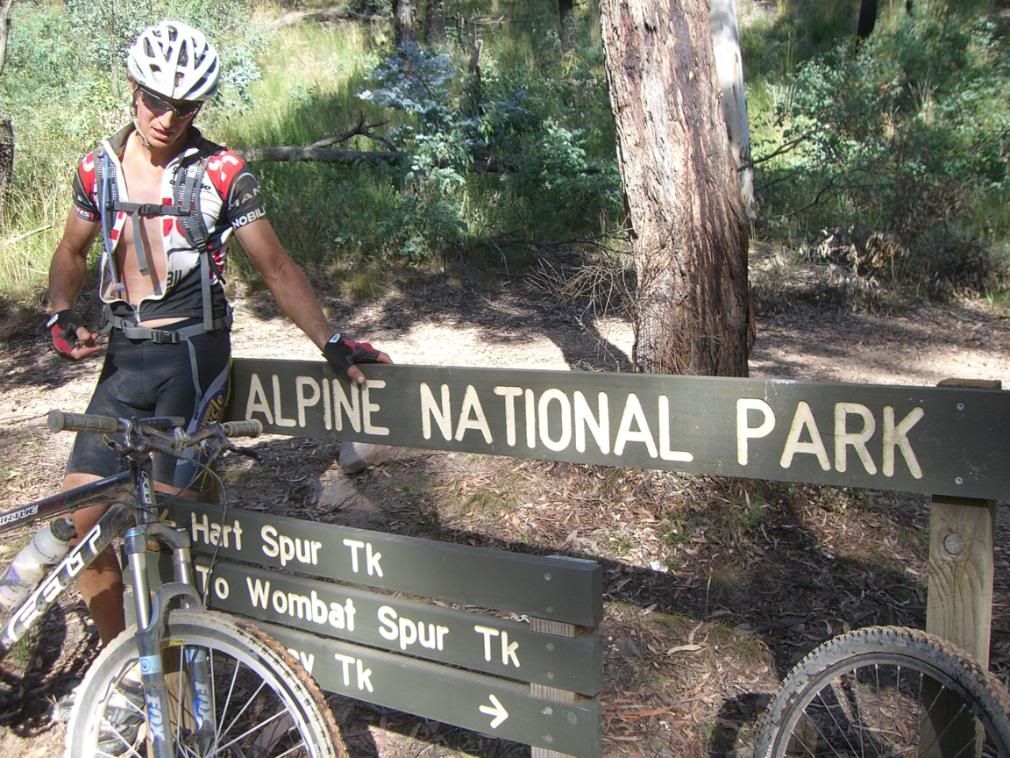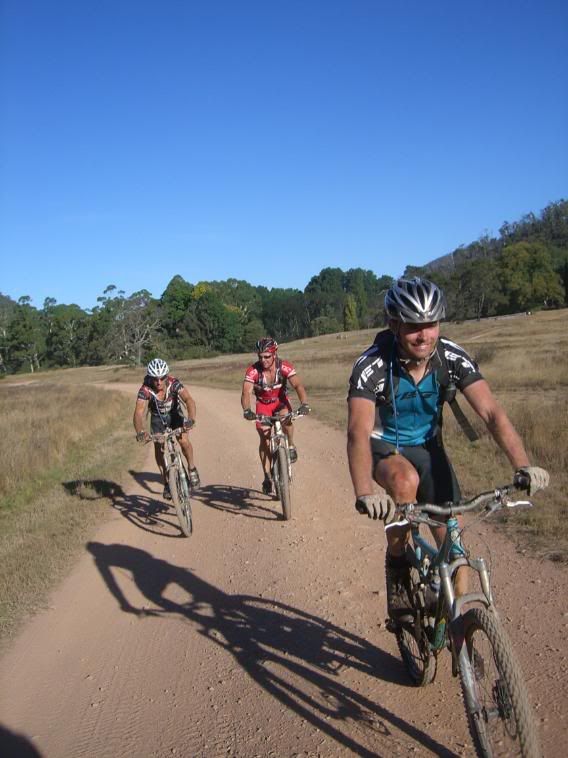 Familiar territory was good for everyone, seeing things that we knew, and in a flash, we were back at the Homestead. Rolling along with one small pinch to go, we made it back to camp and straight into the river. Some of us took that literally (see the video when I do it), but we made it as quick as we could into that river to cool down and recover.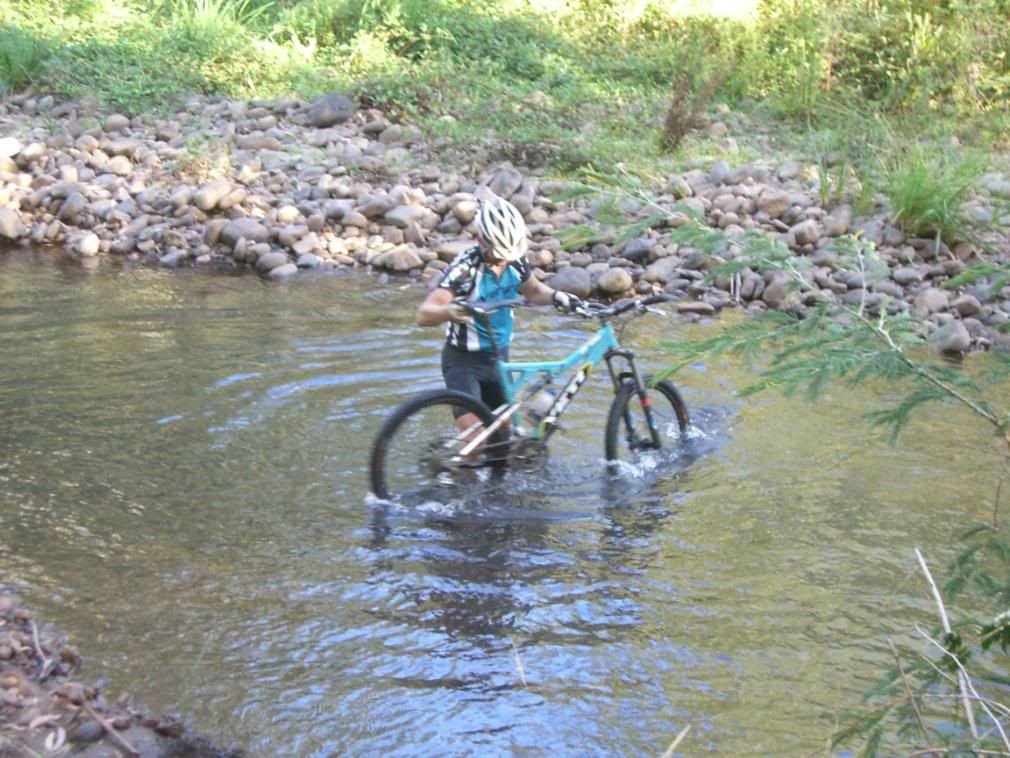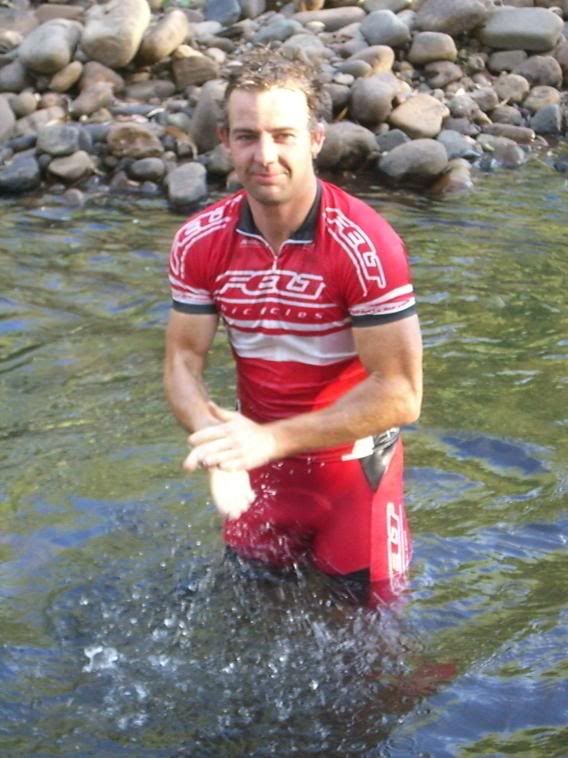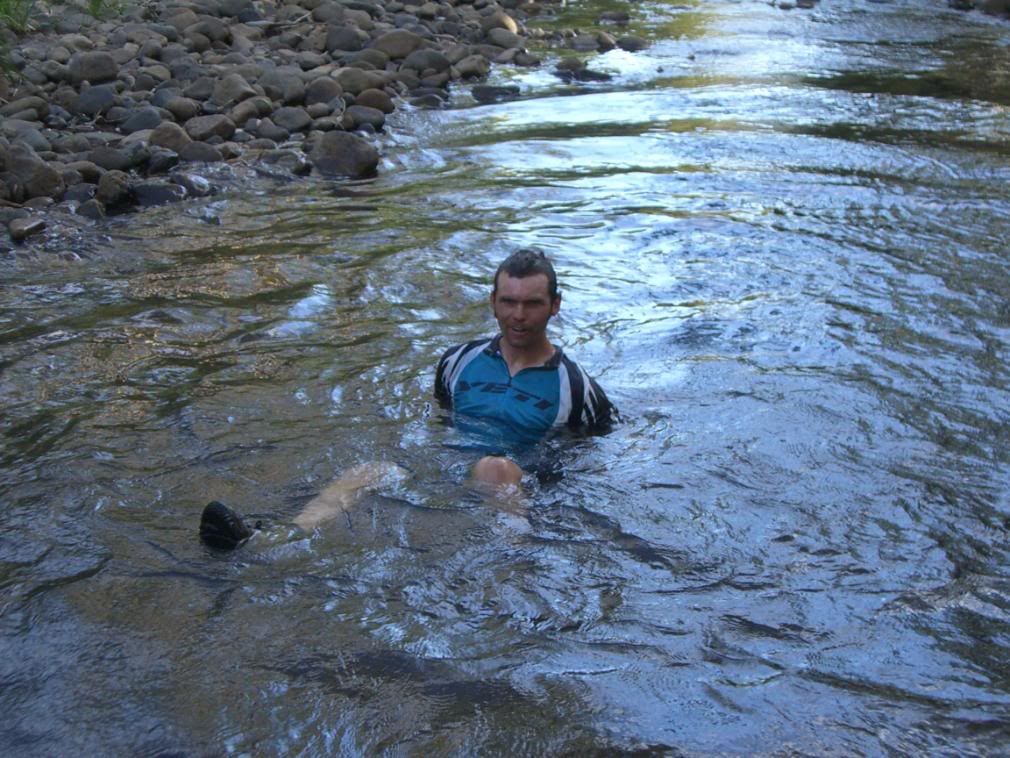 After 9 hours on the bike, we'd covered about 85km and climbed only 2500m. I say only as it felt like about 6000m, simply because of how steep it all is, but regardless it was a solid and entertaining day in the saddle.
A few beers over dinner, and wash up in the river, and we were all feeling human quite shortly thereafter. A bbq meat tray for dinner hit the spot, but by the time it arrived, we were eating it straight out of the pan, such was the hunger.

Still, it was just what we needed, and not long after that, we collapsed into swags, and watched the overhead TV twinkle its little show for about 15seconds before crashing out.
So that's the ride that was. Tommorow's installment is about getting out of the Wonnangatta Valley, yet another part of the whole adventure, so be sure to check back.