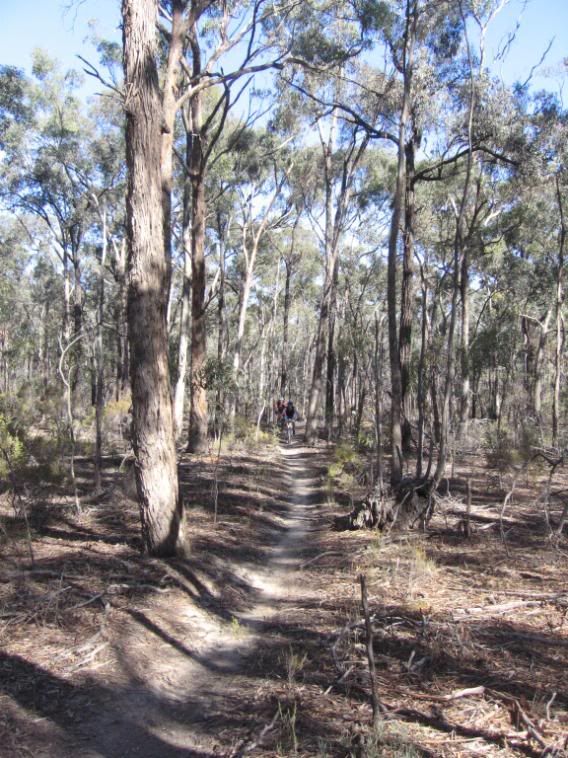 The part we all seem to love of most rides, occurs often after the toughest part of a ride. The descent that follows a good hard climb is always that much sweeter, and the descent off the side of Mt Herbert was a ripper. Singletrack, fire road and a hell of a lot of rock was a pretty good description of the trail, but damn me it was good fun. With the fox RP23 shocks on open, the rockshox revelations wound out to full travel, it was full gas down the side! Bump jumping the biggest rocks to clear the furthest distance was the game, to avoid getting the hell bashed out of yourself, and I was thankful for the big squishy bag of tyre I chose to ride!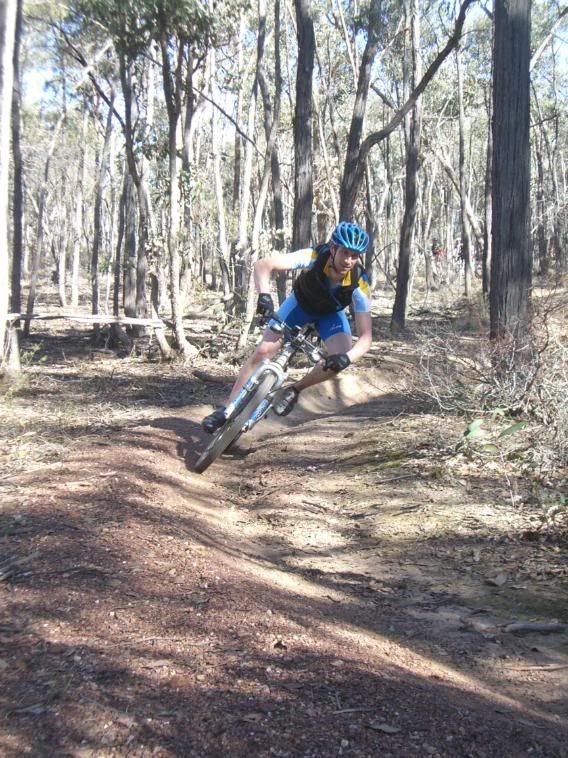 The Hoff put his local knowledge to full use, railing the hell out of the trails. Most of the singletrack that we rode had these berms in it, pretty well the whole day! Usually moto berms are rubbish for pushies, but these were perfect to rail around!


Matt aboard his new Felt RXC Pro was rock solid all day, nipping at Jason's heels every time the trail turned upward, and bummed every time we had to stop at the bottom of a descent as he just wanted it to continue!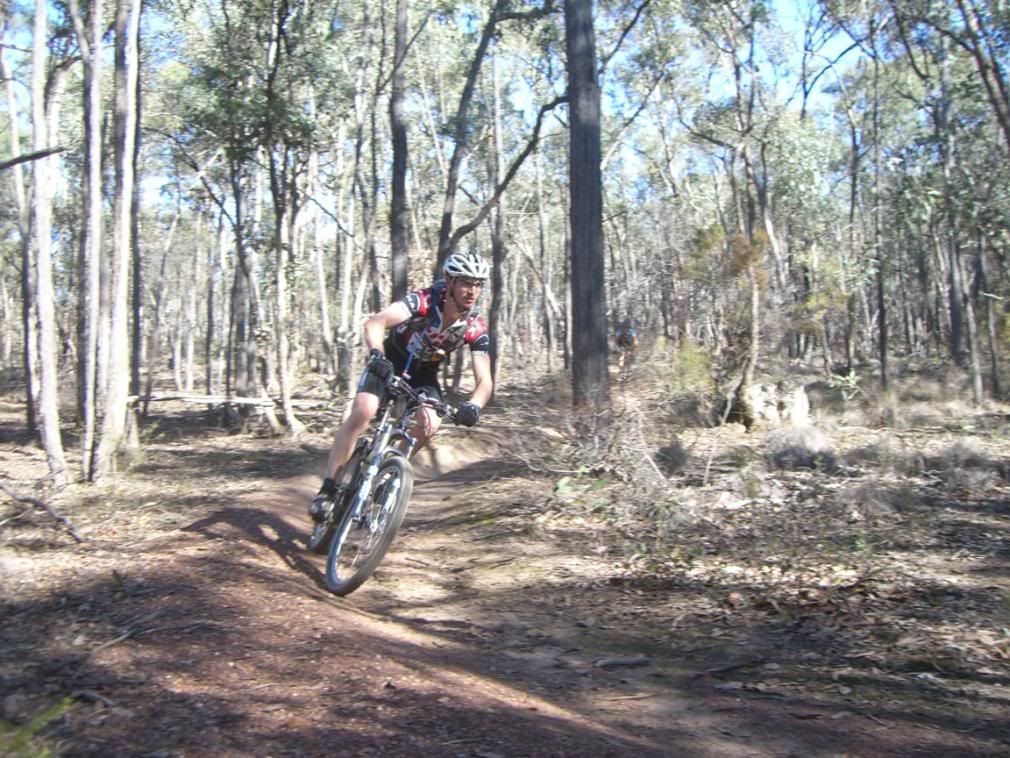 Nat was mad for getting into the berms as well, although a few haunting memories of a tabletop gone awry in this area may have given him cause to give the jumps a miss. Helmet shattering incidents sometimes do that...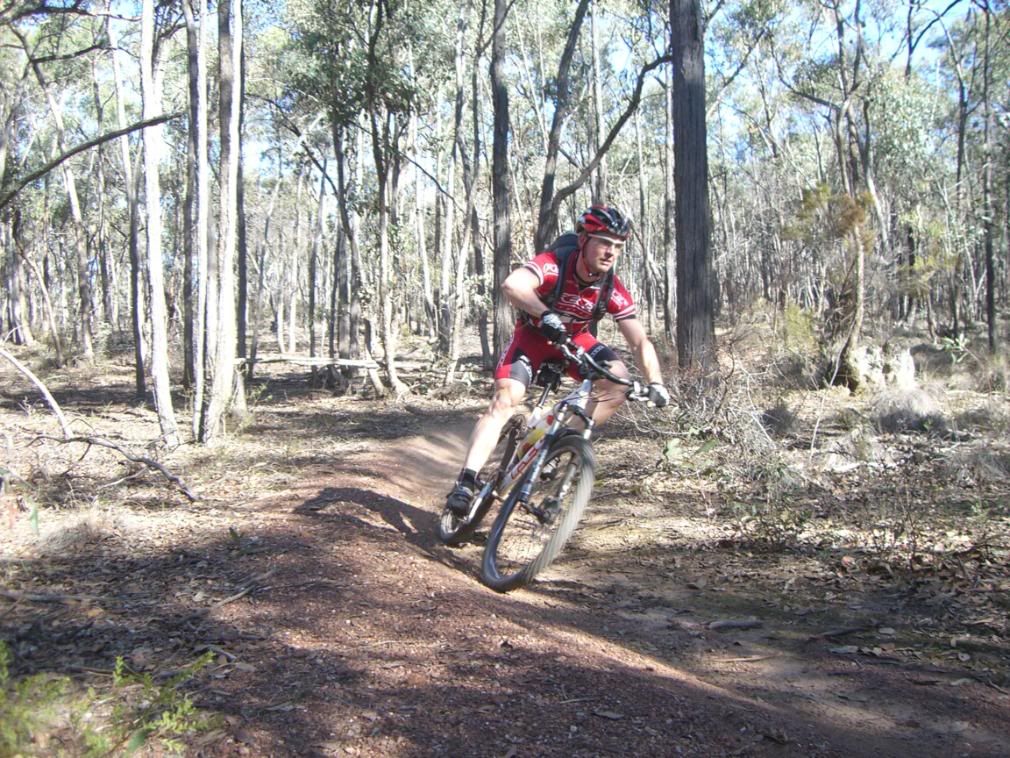 And as usual, Jacko was taking it to everything he found, including the Bendigo dirt Jumps (the early shots in the vid). There got to a point where the consensus was 'I'm not calling your wife if you f$%k that up!!' And we moved on... ;)


There was a few stops that were made along the way as well, due to untoward mechanical instances. Matt suffered a few problems including a chain issue I'd not seen before, as well as a sliced sidewall, whilst Jason suffered a flat early on, and Matt II suffered one later in the day, so it would appear that Bendigo lives up to its reputation as tough on everything!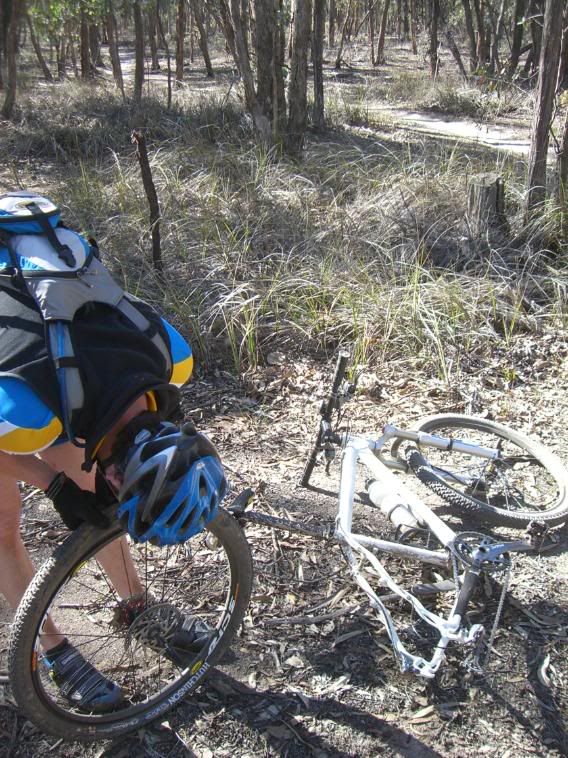 Hmm, no air...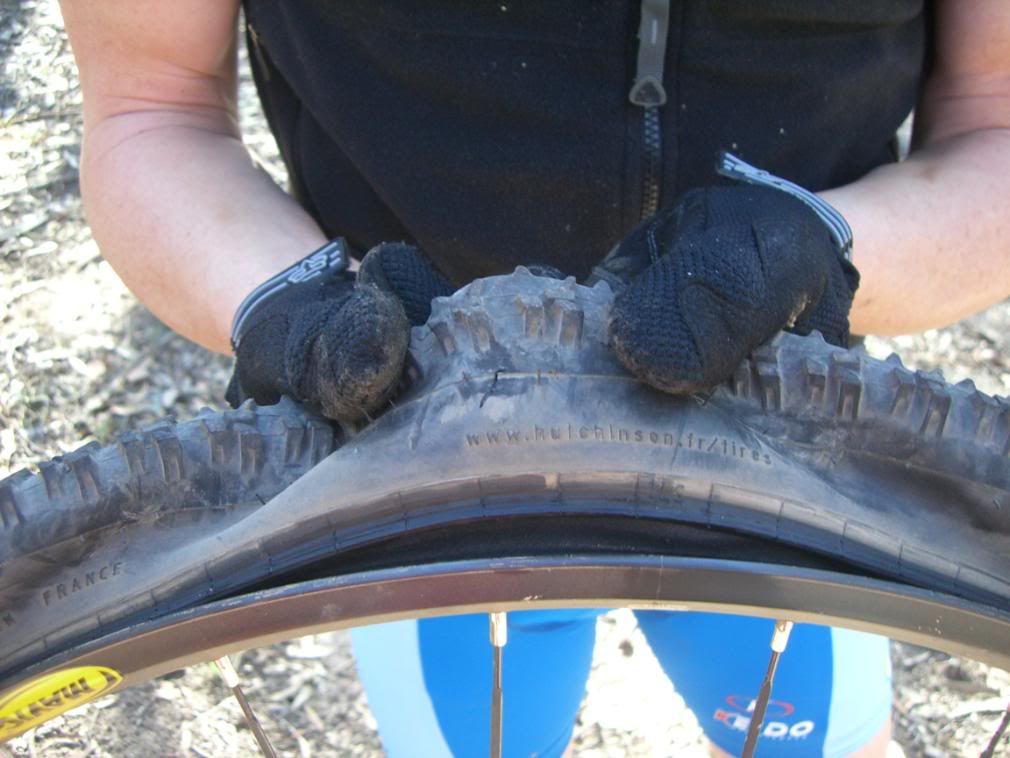 Ah ha! A sneaky slash...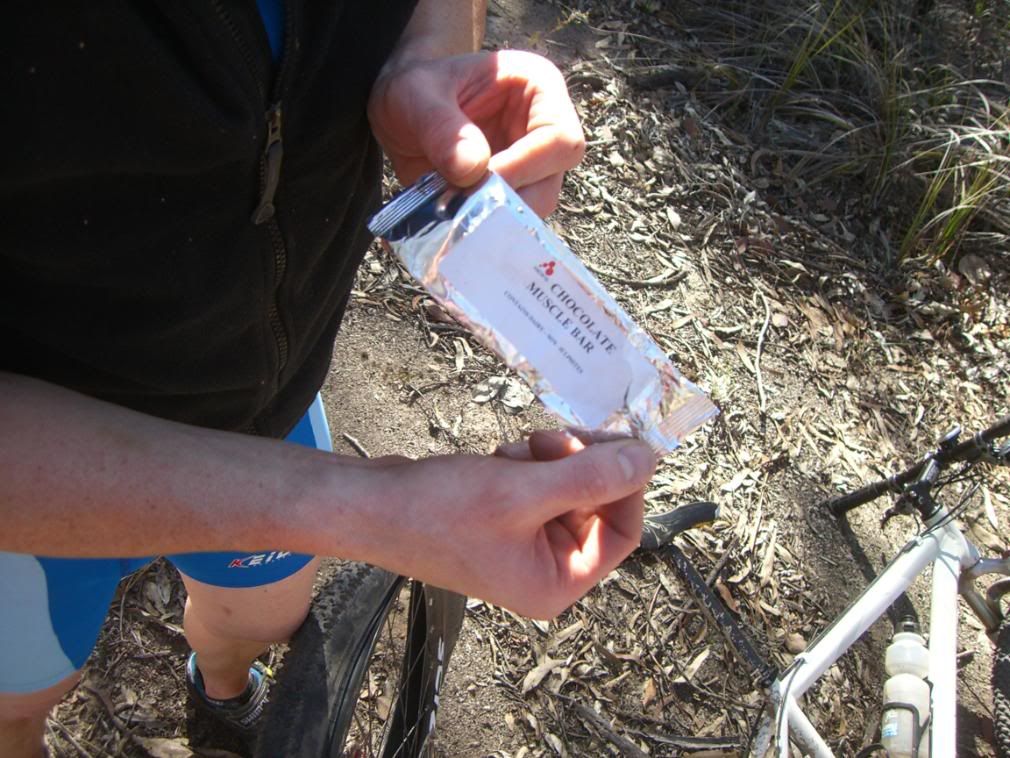 I know, lets stick a wrapper in it to stop the tube bulging out!


Gold! And it worked all the way home...!!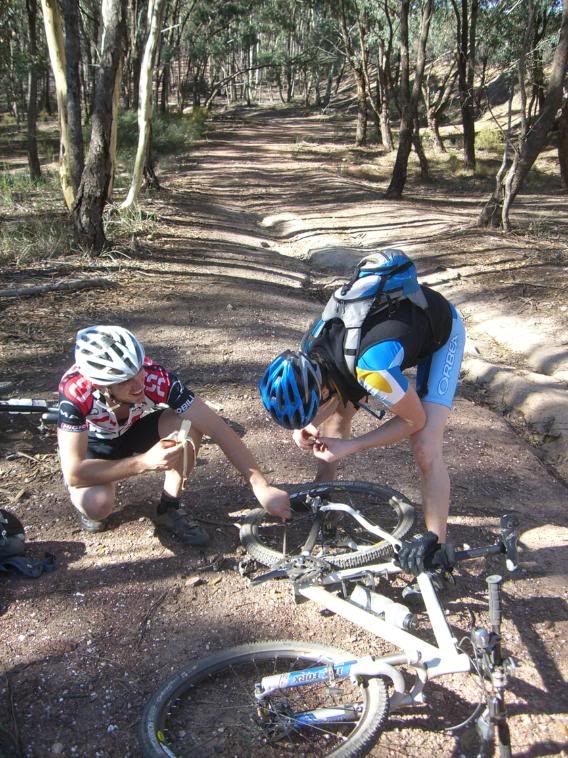 Sadly the wrapper in the tyre made not the slightest lick of difference to the chain parting company with itself at a strange spot...?!




Nat was straight into the problem, delivering his complete attention to the imminent problem. Whilst snacking :) Men multitasking; to think they said it couldn't be done!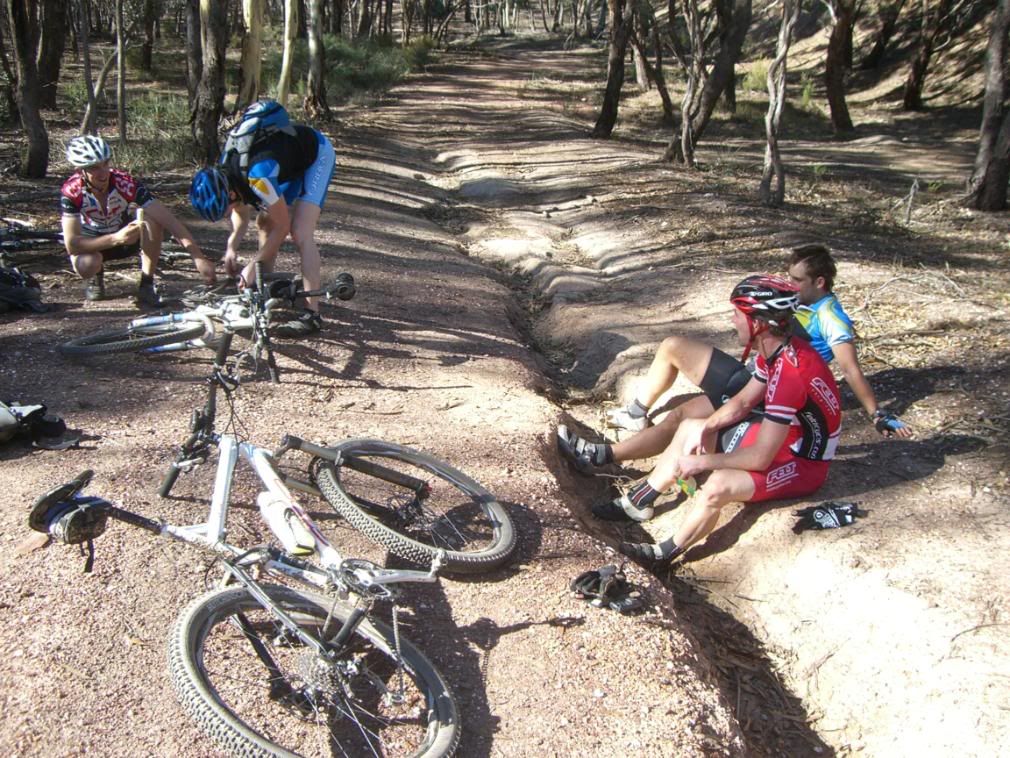 Whilst the rest of us subscribed to the theory of too many cooks....



And this was the cause of Matt II's deflation. An errant rock had a little bounce around and took the valve clean off. Nasty, and fairly rare in my experience. A tube shoved in, and we were away once more.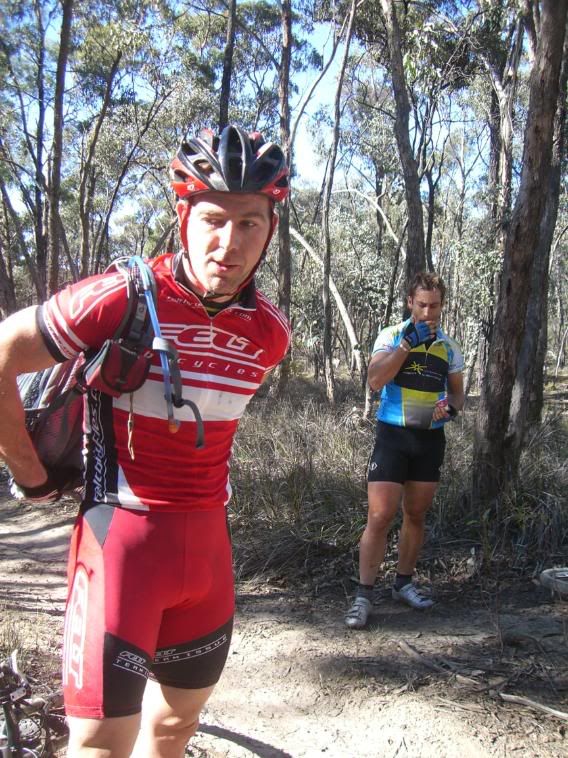 Gearing back up we passed a thought that some rides feel short and are actually long, whilst this ride felt quite long, but was actually quite short. Thats a great thing in terms of value on a ride, you can go out for only an hour, but feel like you cover so much varied terrain that you never feel sold short!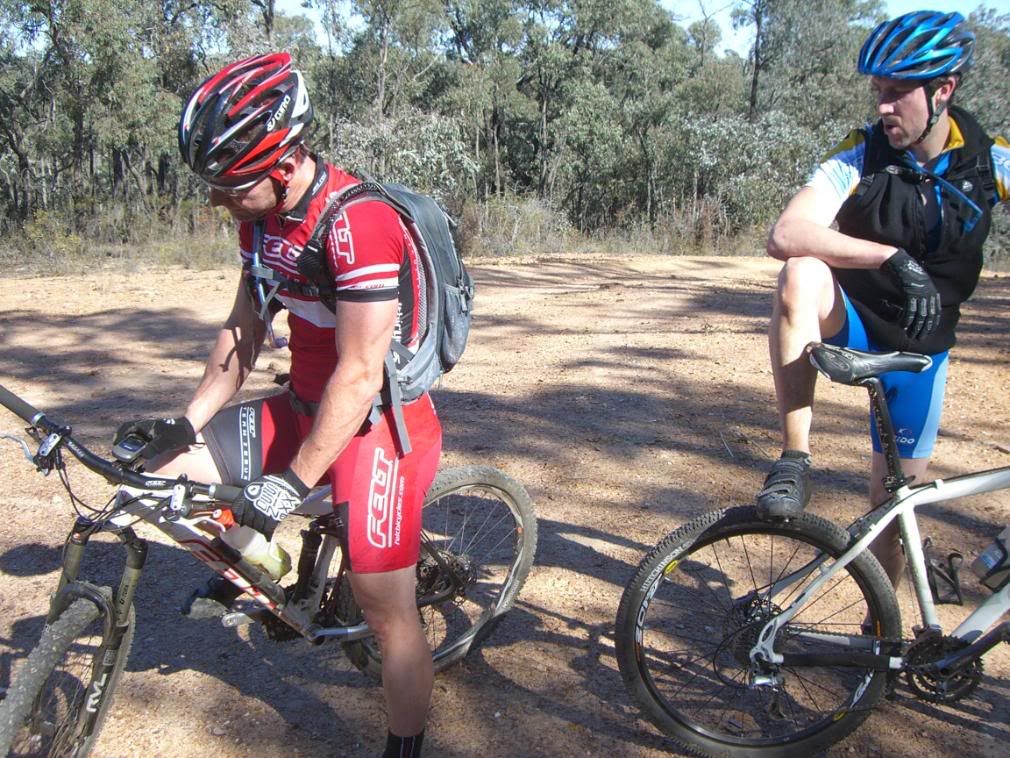 The Garmin plot will be up shortly, (I spoke too soon, the link is now here!!) with the area, distances and all the other details that the Garmin 405 has to offer! There is always plenty of information that comes off these plot, and perhaps it inspires you to either check out the area we were in, or perhaps head out on your own little adventure!

And that would be the latest installment of our Epix stories. We hope that you've gotten a bit of a giggle out of it, enjoyed the pictures, and its perhaps made you that little bit more keen to get out amongst it! Without the support of Ascend Sport, Felt Bicycles, Nightlightning for our sensational training aids (lights!!) and the Southcott family of products, we couldn't get out and do these rides. Hopefully in the future, you'll be able to see us getting some coverage in the Freewheel magazines also, so be sure to check that out as well.

Thanks for taking the time to have a read, we appreciate each and every visit you make (and we can see them), so tell your friends, link it where you can, and encourage us to keep making this happen!

I'd also just like to note that our first south American visitor has stopped by! Whilst I do know who it was, and I mentioned he should have a look, its still our first legit visitor from South America!