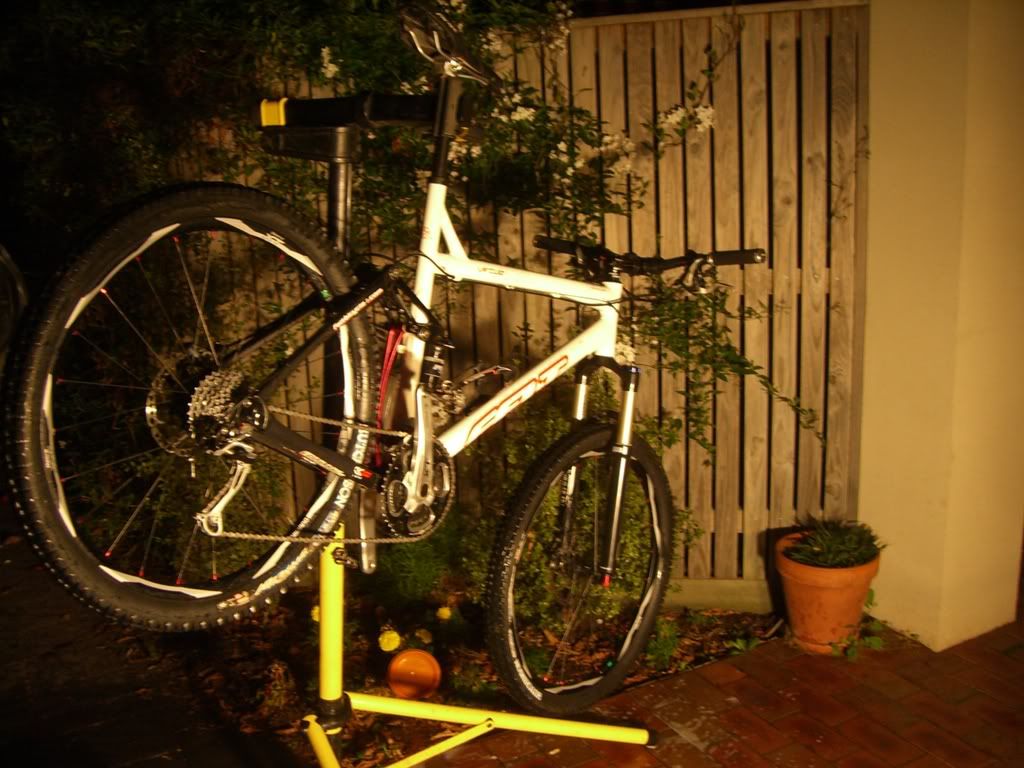 Another friday night and it sees us preparing for an epic. This weekend we travel to .. actually how about you just check back to find out where we've been!

Tonight during bike prep, I have the Virtue 1 a good wash and degreaser, bringing it up a treat. A good bit of compressed air dries it off well, rather than letting the water sit in bolt heads and the like, and possibly rusting. Often one of those Supercheap compressors can do the job well!

Also, a tyre change was in order for me. I've been using some prototype tyre sealant, and you can see in the photo its still working well. The formula that's in at the moment (one of the older batches as I ran out of the new stuff) is working well, although it does weep the liquid carrier a bit. The tyre still stays at full pressure, but there is evidence of weeping through the holes in the carcass. Some of the newer batches I've used have resolved this problem, so stand by for a genuine release of this product, or if you know what I'm talking about - hassle the man to get it out there, he'd love the support!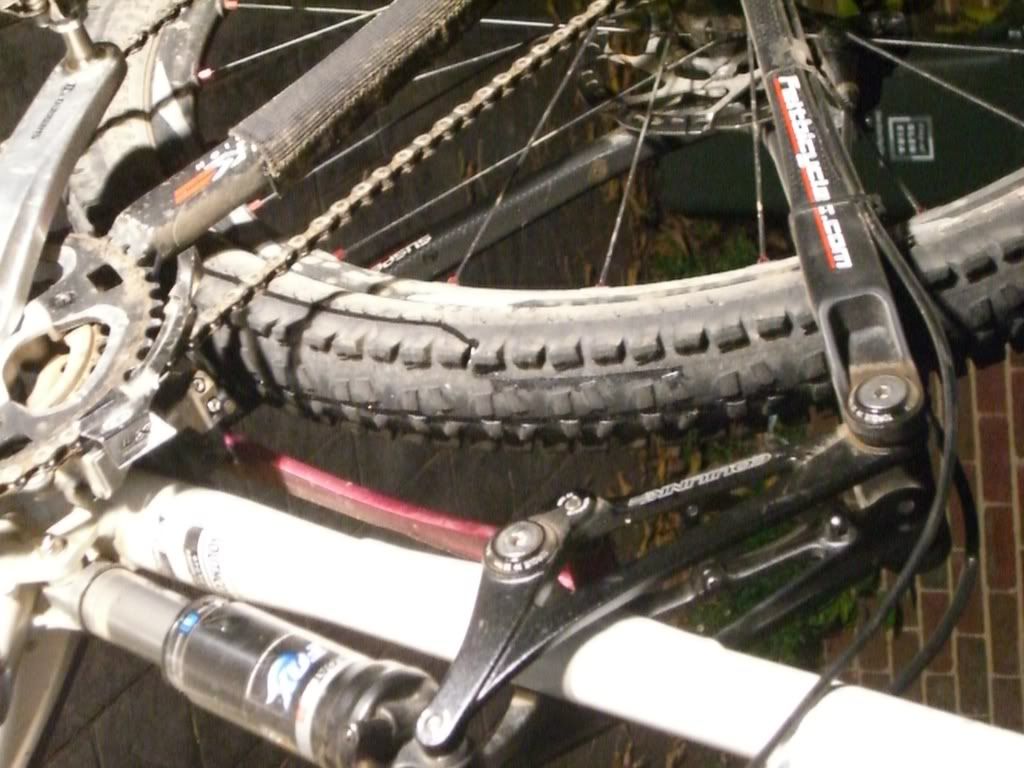 Whilst we are no longer helped in any way by Hutchinson tyres, they were what I had available to replace my Barracudas. Where we are heading tomorrow is better suited to a more dry weather tyre, which is handy as when I've fitting the 2.3 Pythons, there isn't much clearance at the chain stay. I'm not sure who would run 2.3's on a bike like this, but we shall see how they go?!



Hmm, I don't think this amount of clearance is a good idea at all.... We shall see...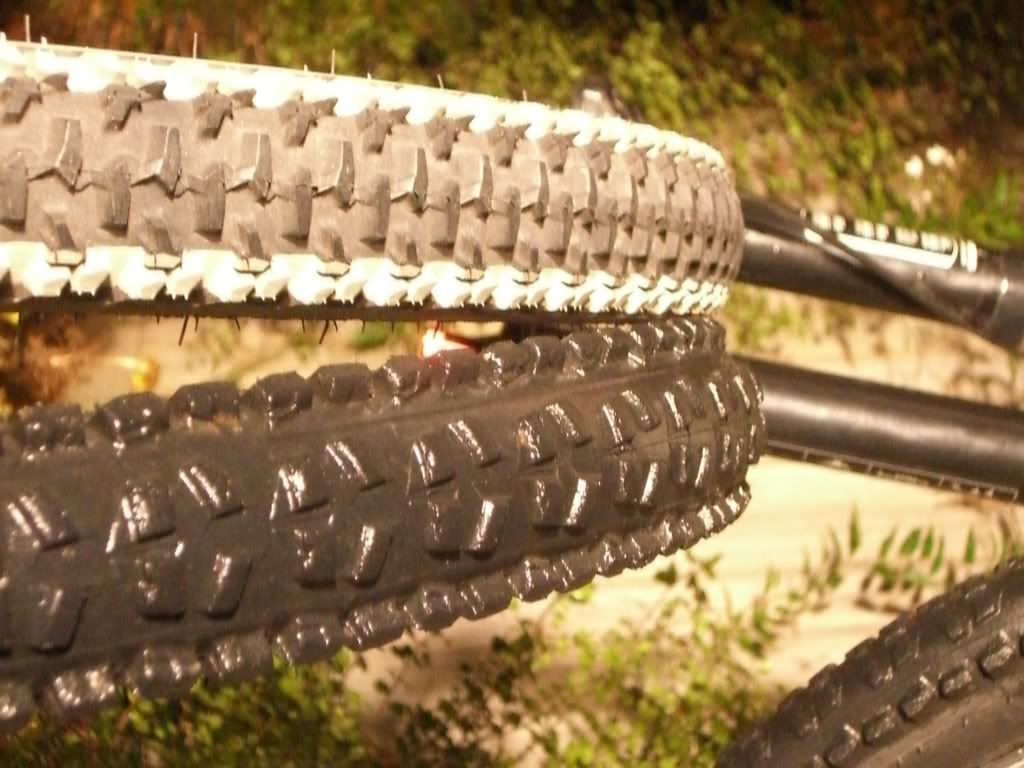 The 2.1 looks like a bigger tyre here..


You can see here the extra bag in the the larger 2.3 tyre, over the large shoulders of the 2.1 barracuda.

Anyway, preparation must go on. Check back here as always to see what happened on the next epix....!