Literally just as I was about to type words to the effect of 'no news to report on the ozriders front', there comes a knock at the door. Lo and behold Mr OzRiders himself appears at my doorstep, fresh from the Full Gas crits (and still clockin chamois time) and brings me a special little sample selection of shiny new grips!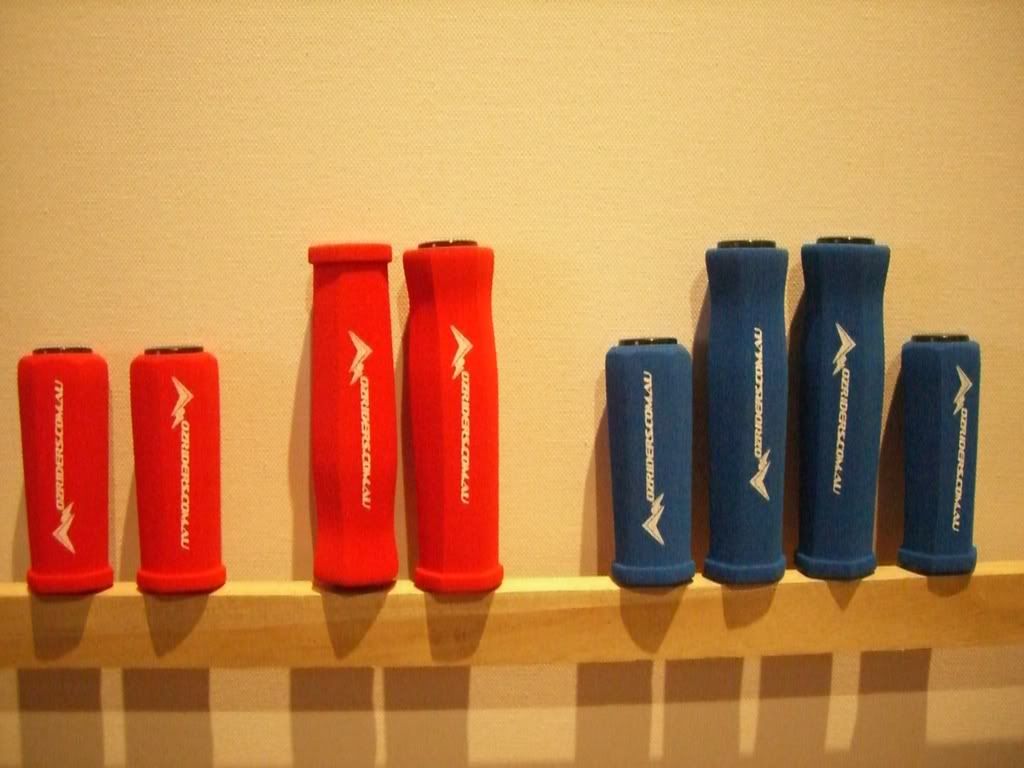 Whilst nothing too drastic in terms of changes to an already successful grip shape, 2 new colours are in the process of being added to the range. A glorious red that seems to be quite reminiscent of a certain manufacturer of drive trains, and a blue that seems to conjure up images of possibly its competitor...! The red is a real standout, and sure to bling up plenty of bikes, and the blue is going to add a dash of colour to just as many bikes.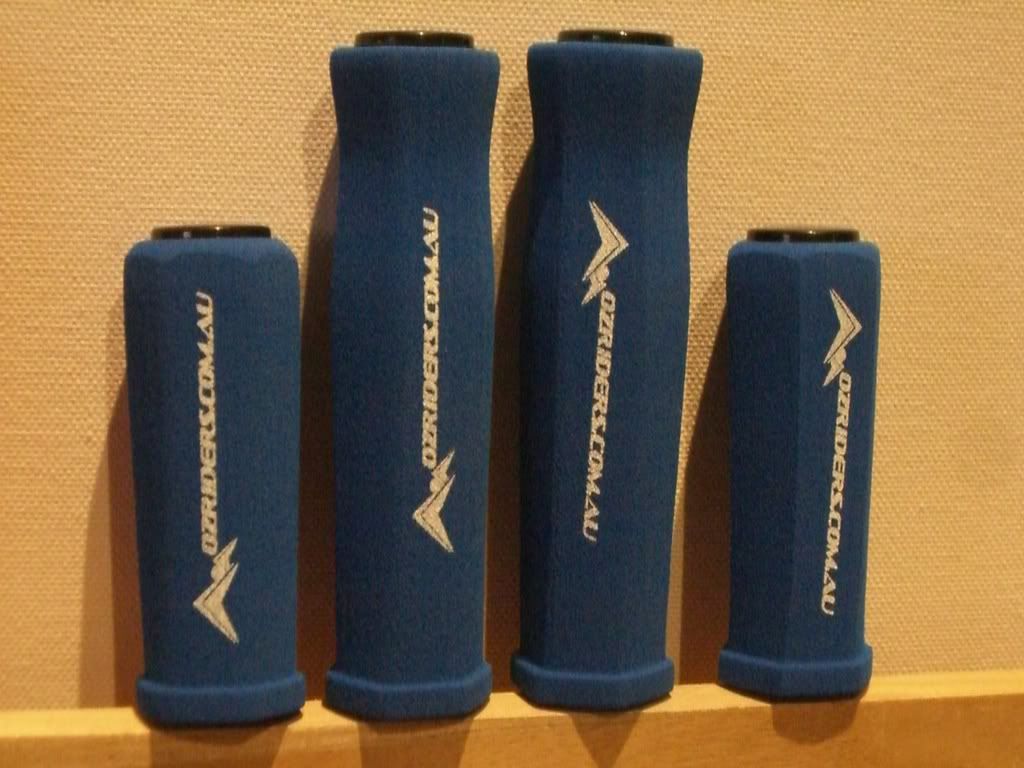 My pick, go the red! :)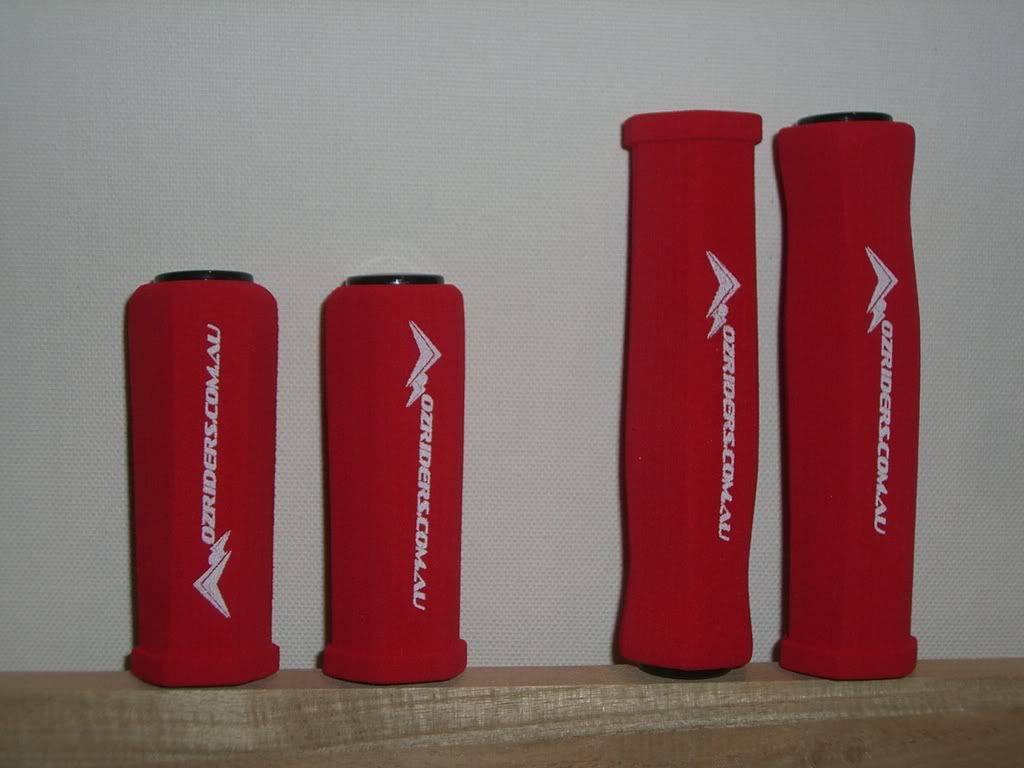 On a serious note however, OzRiders is run by one guy, literally, and out of his own pocket. For us to be able to purchase these products (and another new product due of release in the second week of September!!) everyone needs to make their sentiments known. If you like the OzRiders grips, let us know. Comments here, emails to Ozriders, talking to us, anything... The point is, if there is no feedback on new products, they can't be tailored for your needs and desires!!

Speak up, or forever be stuck with the mundane.




I'll leave it to Jason to relive Fatties ride last night, as I blew to a million billion pieces and didn't really see anything of note, except perhaps Elvis tucked into the trees somewhere. I even got lost on my way back home, on the bike path no less... A couple of servo stops got me home, but I'm sure Jase had a much more enjoyable time of it out there!