Kinglake was the venue to test out the Compulsions ability to climb mountains.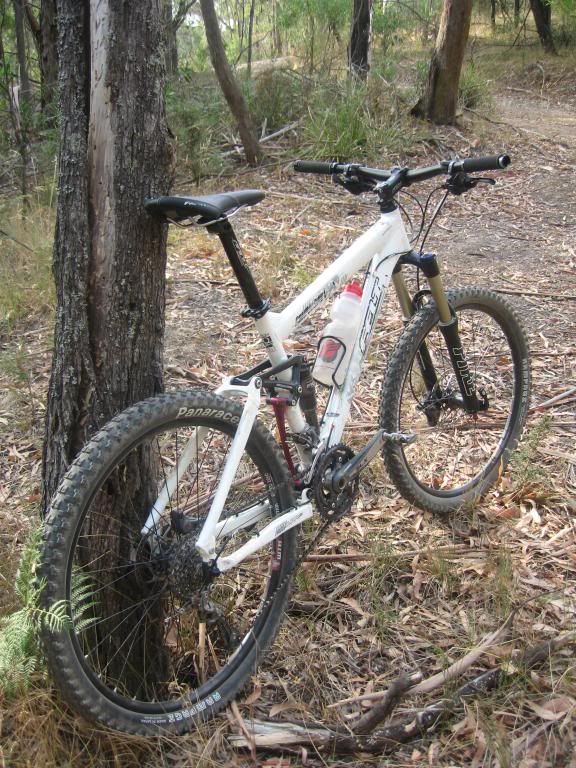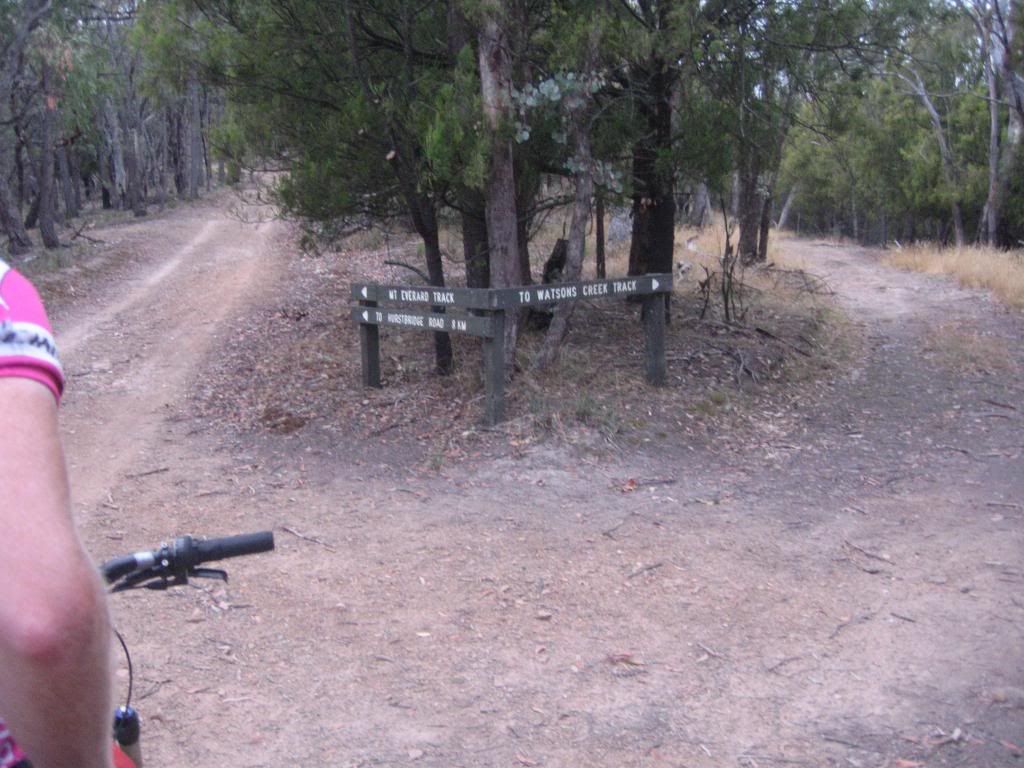 Around 40minutes of climbing on dirt roads under our belt we finally make it into the forest. One would think we have made it to the top at this point, think again! 15minutes to go. With Bellie, Ben and Rohin to join me the throttle was kept wide open at all times. Fortunately we had a mad descent ahead of us to make all of this worth it.
I don't need to go into detail about the descent, just click to enlarge this pic and you will see the state of the rear rotor (red hot) :D
Ben sweeping the track for all to enjoy.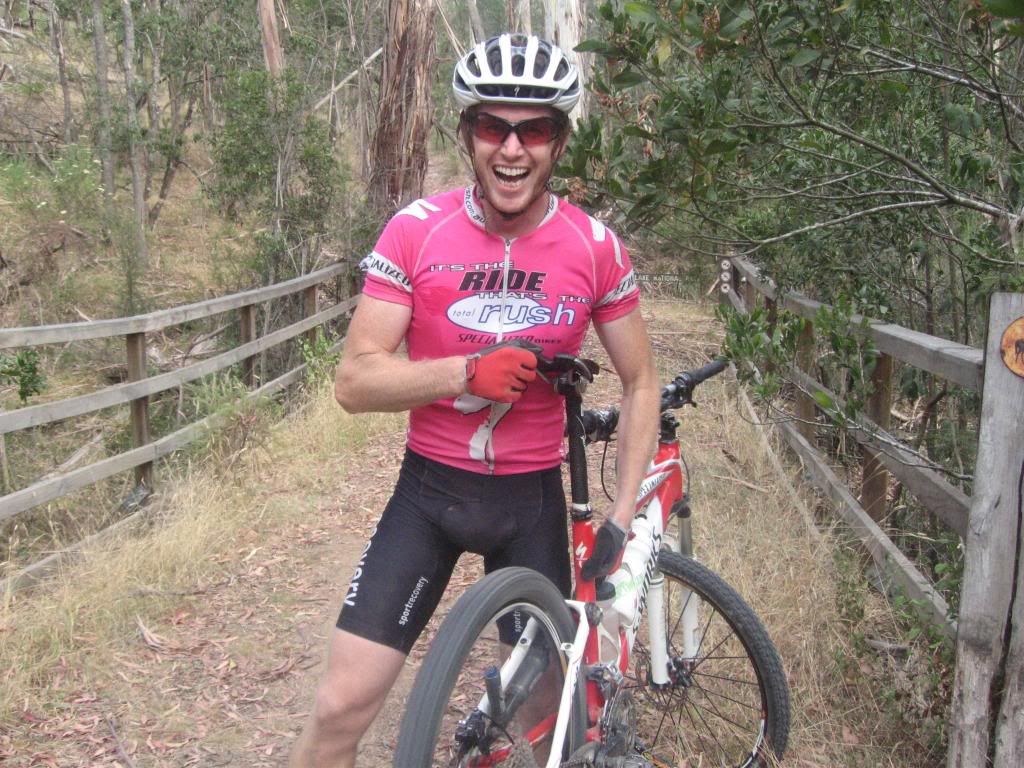 So maybe at this point I have had three flats, taken all of the boys tubes and we have no repair kits. Great time to get a flat Rohin!!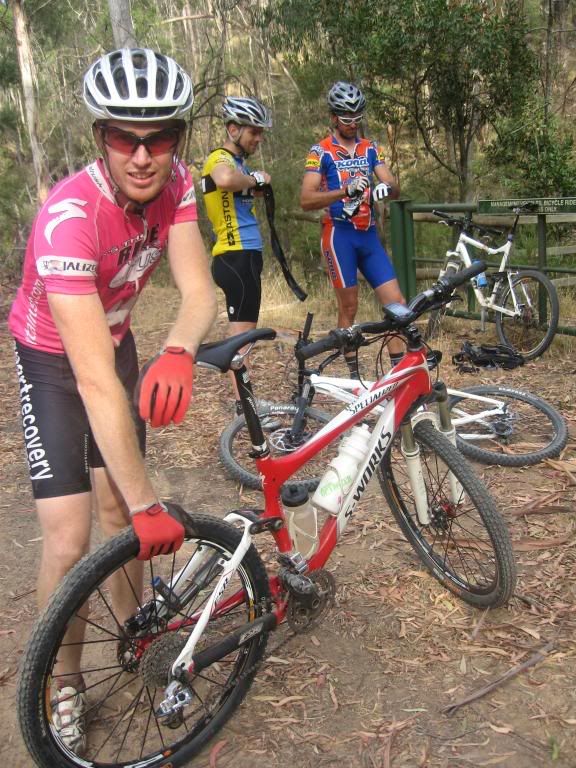 Sorry mate but you may have to ask the kind lady on the hill for a lift into town. NOT HAPPY...


Lucky for us this is what the locals ride. Leaving us with a new spare tube for Rohin, which meant he didn't have to run back to the car after all.
As for the Compulsion one really does need to ride a
Felt
with the
Equilink Suspension
to understand its true benefits. For a non XC race bike and with nearly six inches of travel one would think this bike was meant to be ridden with a full faced helmet. This is by no means the case with the Compulsion.
Stay tuned for the Elmo Vid to see the rear end in action and you can make up your own mind.