Wednesday night I ventured out with Mr T on his new Virtue Team to head down and join the FTF crew for another eventful ride. As some know this ride/slugfest is a great way to test your fitness and equipment. With that in mind I figured it was time to do some testing of my own.

26/03/09

5.25pm, Test 1- Local knowledge: Can you ride one of my local descents that is rutted out at twice the speed that I would normally ride into it?
Answer: Nooo, the outcome is you fall off at the bottom and land in a tree that hangs over the Mullum Creek.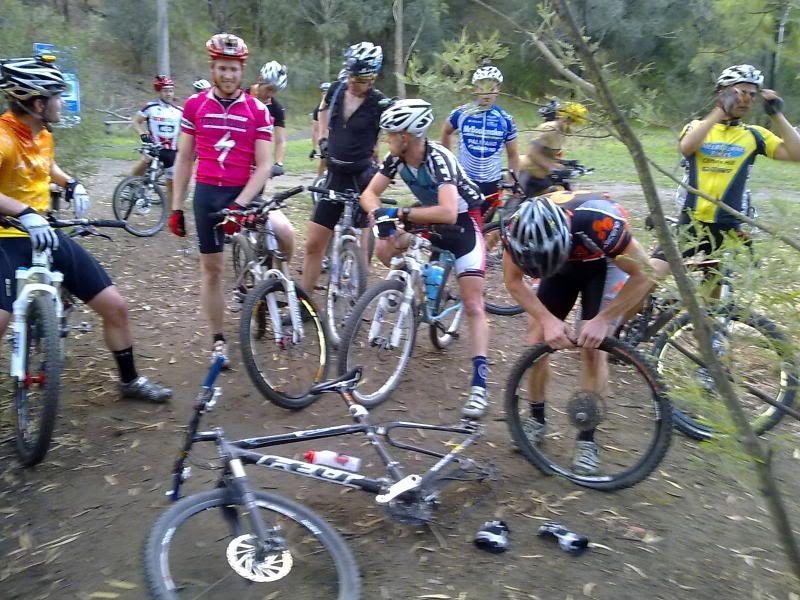 7.40pm, Test 2- Tire pressure: Can I get away with 30psi in the rear tyre and bomb a rocky descent at warp speed without pinch flatting?
Answer: Noo, I can only make it half way.
8.20pm, Test 3, Choosing new lines: While following the contour of the single track can I turn left and create a new line even though the track is heading right?

Answer: Hmmm, No. If the track is heading right and the river is on my left I think not.


8.25pm, Test 4, Will my bike float and will I find it in the water?
Answer: YES. As long as I crash my brains out and fling it into the river at 30km/h. Finding the bike was easy, just make sure my rear flashing light is on and there is no problems.