To explain the title, Bronco riders are nutters... Forget the bullriders - they might get trampled on a bad run, but the Bronc riders get an a$$ kicking every time they step up! And thats the storm that hit Melbourne, coming our way!

But,

Buller was calling...

Its been a while between drinks, and it was high time to get out there once again. And what a weekend to not be in melbourne! One of the most severe storms of all time, with a fair bit of damage about the place. To say the sparky amongst us had his phone running hot would have been an understatement, but nothing too serious to stop us adventuring thankfully.

So, new bikes last week as you loyal readers would know and there was some last minute fettling to happen prior to our ride, setting up shock pressures and generally giving the bikes a final once over to see we hadn't missed anything, and we were on our way to a fun day of exploring the new trails on offer at Mt Buller.




Figuring that we'd be needing some climbing legs when we line up for the Nemesis Marathon champs in what feels like a few short weeks, we hit the road for the climb up to the mountain. Tapping away in the sunshine was a nice way to get back into things, and soon enough we were grinding our way through the final steel sections of the road, and meeting up with our riding buddies to go see what the fuss was about!

Everyone we've talked to has be raving about these new trails at MtBuller - to quote:

"Mt Buller's varied terrain and magnificent views combine to make it the ideal location for cross-country mountain biking. With an altitude that ranges from 400 metres to 1804 metres, and a variety of trails that stretch between Mt Buller and the neighbouring Mt Stirling, the High Country has plenty of trails to keep you entertained.
Check out the recently-constructed trails designed by internationally renowned mountain bike course designer Glen Jacobs and his team from World Trail. These include improvements in the Corn Hill area, new intermediate trails at One Tree Hill, as well as a link from the Village Circuit beginner trails to the downhill area at Spurs. They are designed to be low maintenance, sustainable and blend seamlessly with the alpine environment.
Using pedal power you can access the Resort's iconic landmarks and take in some of the most stunning sights of the alpine region including fields of wildflowers, forests of Snow Gums and Mountain Ash and the impressive view from the summit. Over 100 kilometres of quality trails stretch between Mt Buller, the neighbouring Mt Stirling and down into the Delatite and Howqua Valleys."
Sounds good in theory...! And in practice its even better!!! :)
We rolled around, found some favourites, realized how well designed the trails are to shed water so well and to neutralise the amount of climbing in such an enjoyable way, we couldn't get enough! A few hours more of riding some amazing singletrack, and we were starting to second guess ourselves with our top ten, if in fact we had gotten #1 wrong....?!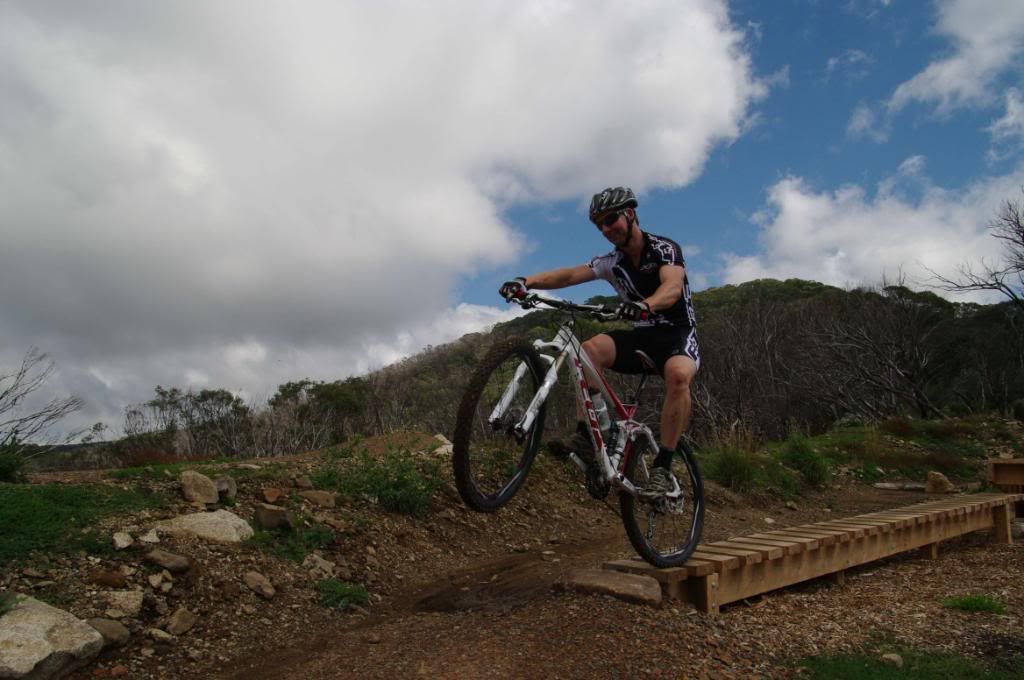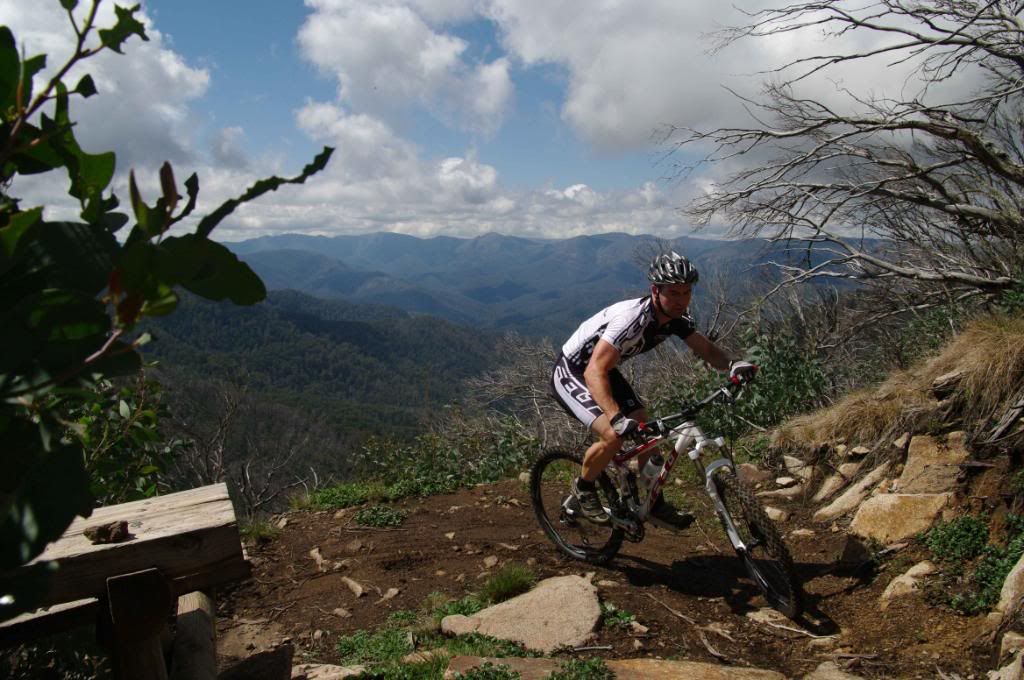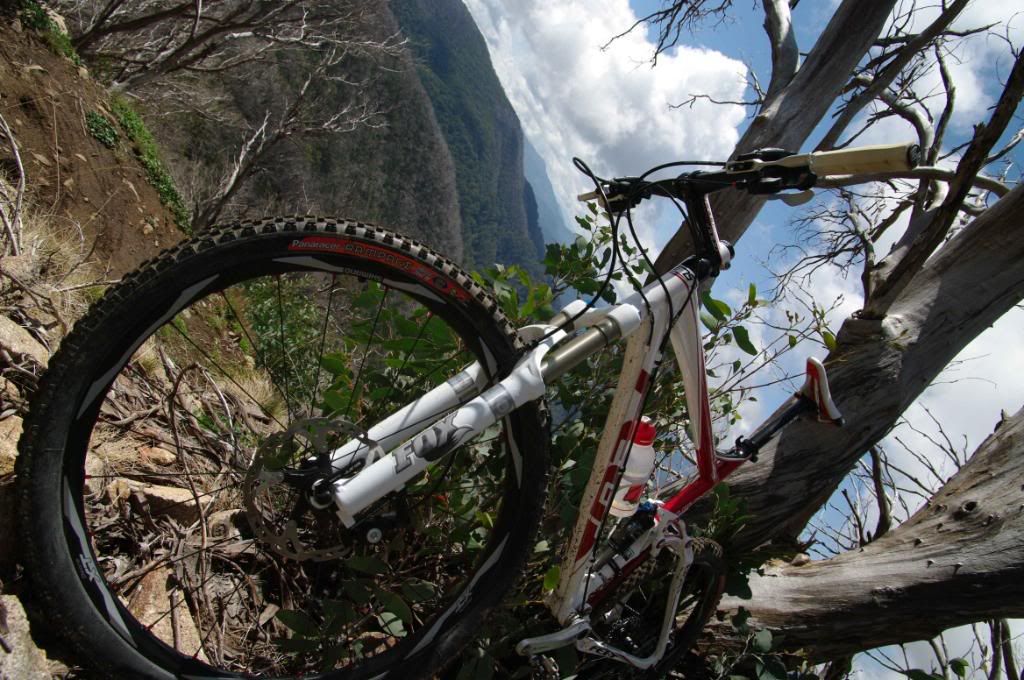 So what to do in a situation like this? Go and check if the #1 still should hold its status. Loading up the families, we headed over to the Klingsporn Trailhead and took a deep breath!
And let it out in really short puffs as we absolutely smashed our way down the best singletrack that we've ridden, period! There is nothing close to this in terms of a mountain bike singletrack. Tough, demanding, long, tricky at speed but achieveable when you turn down the dial, and so much damn fun!!!!! Rocks, roots, chutes, trees, views, wildlife, remoteness, hell it has it all for us!

Klingsporn retains the #1 title. For now...
Whilst this is a brief rundown on the day, hopefully we'll have a bit more of a write up on our Virtue 1's, the Panaracer Rampage tyres with Spex, and a bunch of other new products that we have to experiment with for the season. So be sure to check back as we prowl through the 240odd photos that we collected, and bring you some more as we can.
Cheers,