Headed out for a ride a few days back, looks like some maintenance is on the cards...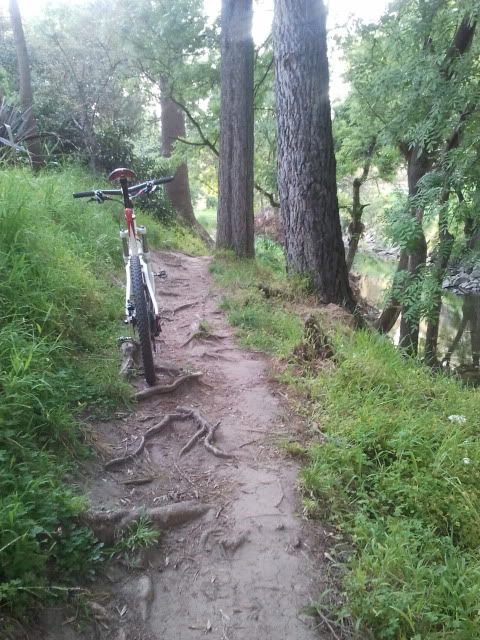 Fox 120mm RL32's are great simple forks, but like most of the equipment that gets used to propel us around, it requires some maintenance. I'm not the best at this art, I refer most things to the man who knows and he sets me straight.

So I pull the bike off the wall and go for a ride with the aforementioned man. The poor old virtue is looking demented, sitting low at the back, and struggling to get into the fork travel. Easy fix at the time is to dump some pressure, get the fork sitting in sag. Haha, bad idea for everything other than bike path, straight line.

So off to the hospital for a late night surgery session. New Enduro seals and some precision cleaning action, and what a difference!! New 7wt oil, and the things feel brilliant.

Just makes me want to go ride....!