Yesterday I ventured out to the
State Champs at Upper Beaconsfield
, and what a day!! With our new sponsor
Ascend
stoking the fire, and a solid block of higher intensity riding under my belt, I decided I needed to see how I was really going. Regular
wednesday
nights were going well, being comfortably in the mix, and I needed to let it off the leash.
The guys at Dirt Riders decided to run the usual course backwards which worked really well. The course felt like a super fast, technical, BMX track, with the reward of a fast flowing descent after each climb. This, in my book is a mixture that keeps you coming back for more, kinda handy when you're lapping in the multiples!!
As for the race, (sounding trumpets) I am now the Victorian State Champion, in veteran class, which sound pretty cool to me!!
As for the race itself, I decided to test the legs of myself, and the rest of the vets. With the course being tight and leaving not much room to pass I knew it was important to get a good start and than settle to a rhythm that would see me out for the race. I've gotta be honest, I felt great! I definitely started to fade in the last lap but that's expected when I haven't raced since the Kona 24hr in December. I am stoked with the final result and the lap times, and you never know, I may go back next year to defend my title!!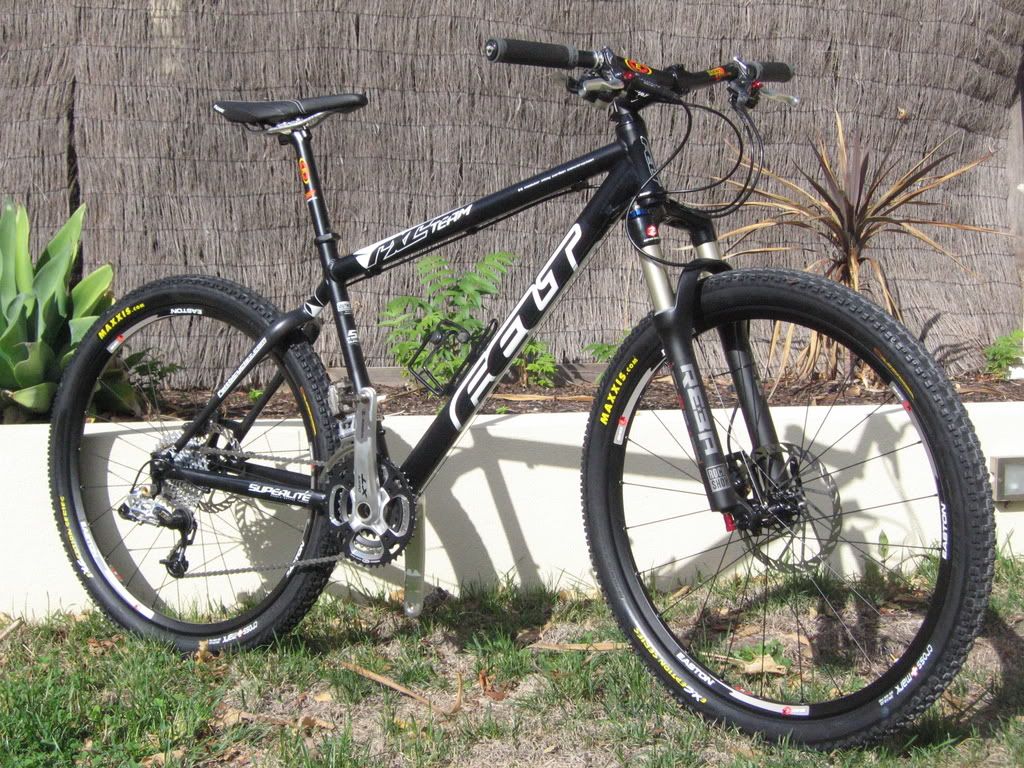 My new race machine worked a treat! I have not changed a SINGLE thing on this bike and straight out of the box, it is race ready. The Juicy 7 brakes are
super
strong with so little effort required which saves energy, and makes you faster by being able to brake later. The frame feels stiff on the climbs, and forgiving on the descents. The SRAM XO drivetrain just simply works first time every time, in any condition, and the Easton wheels are light and still straight which always helps ;)
And so I went home to the family one very happy man! A trophy in one hand and a six pack in the other.

What more would one want in life!!?