With another Epix rolling around within a matter of hours, and the weather doing nothing to assist our enthusiasm, it was time to slap on some shiny new stuff for that warm and fuzzy feeling. During the week, the new OzRiders coloured grips rolled up, and it would be remiss of us not to give them a proper thrash'n.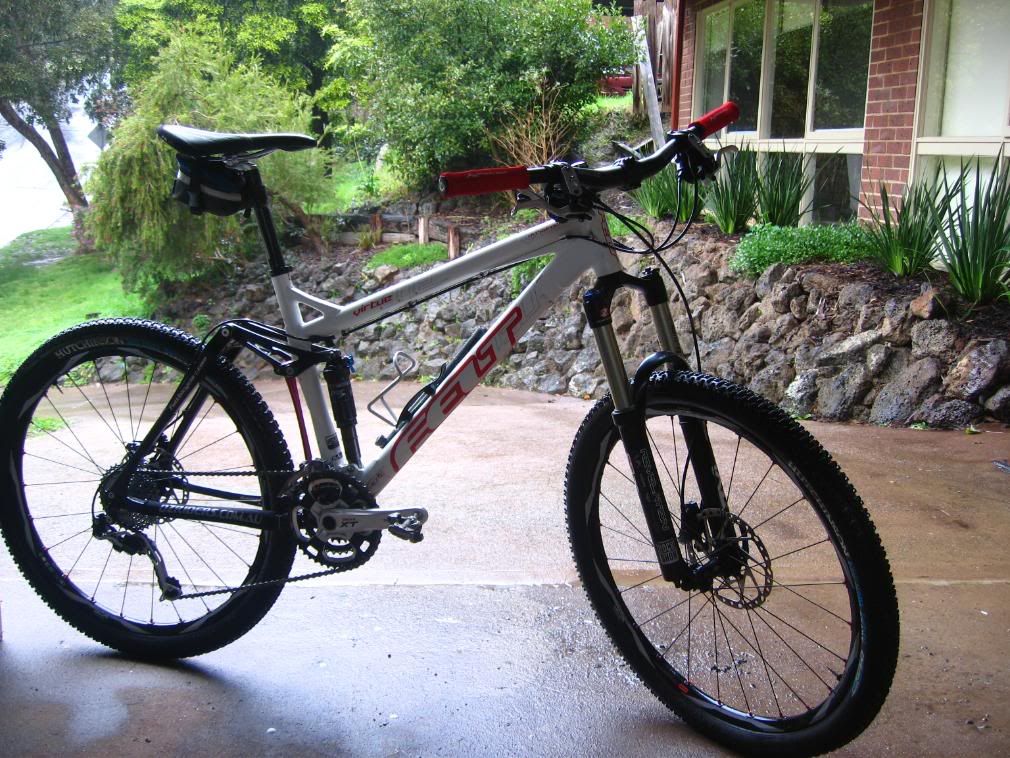 With the new colour range of
Ozriders
grips
available,
it was time to pimp the
virtue
before the
Epix
ride tomorrow.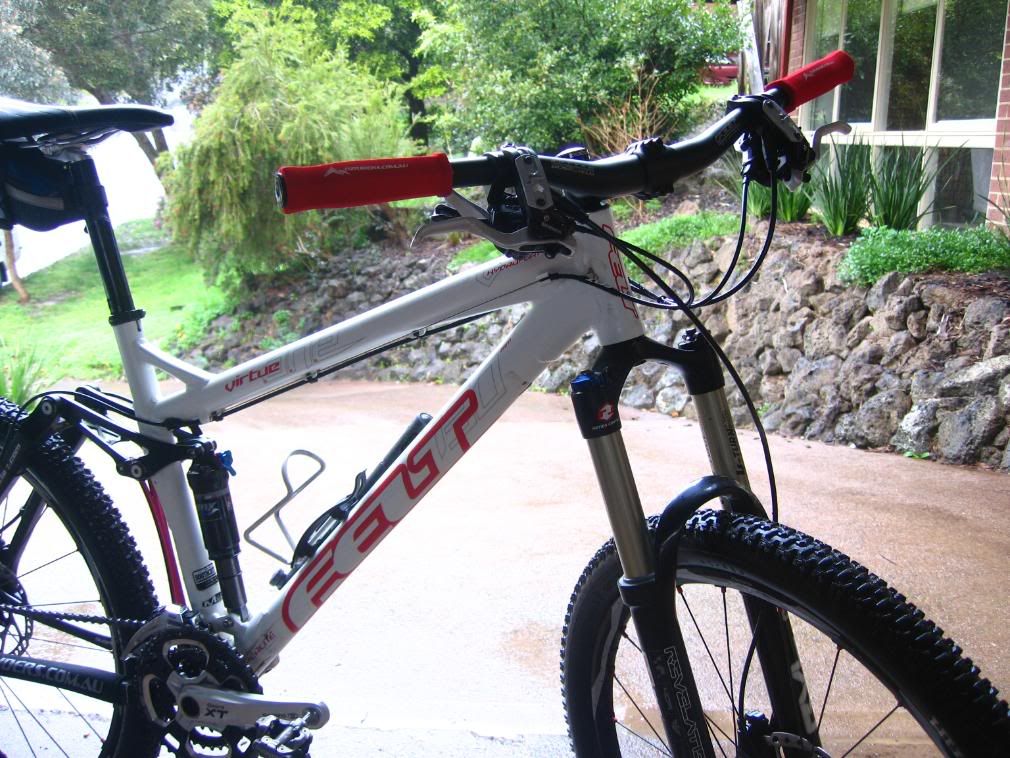 (*Jason*) My tyre choice for the ride is
completely
wrong! The fact that they have sealant and it took me a hour to put them on before we went to the
Grampians
has convinced me not to touch them....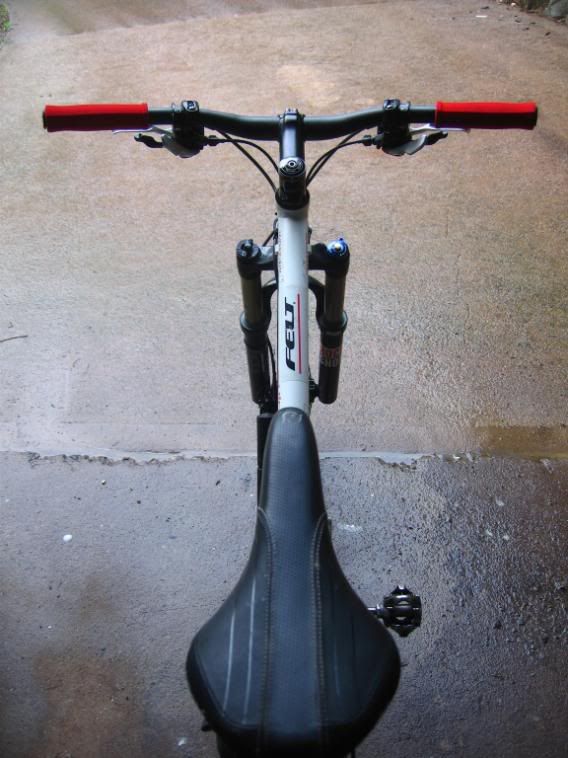 The new and improved cockpit! Might have to watch out for wild bulls..., ole!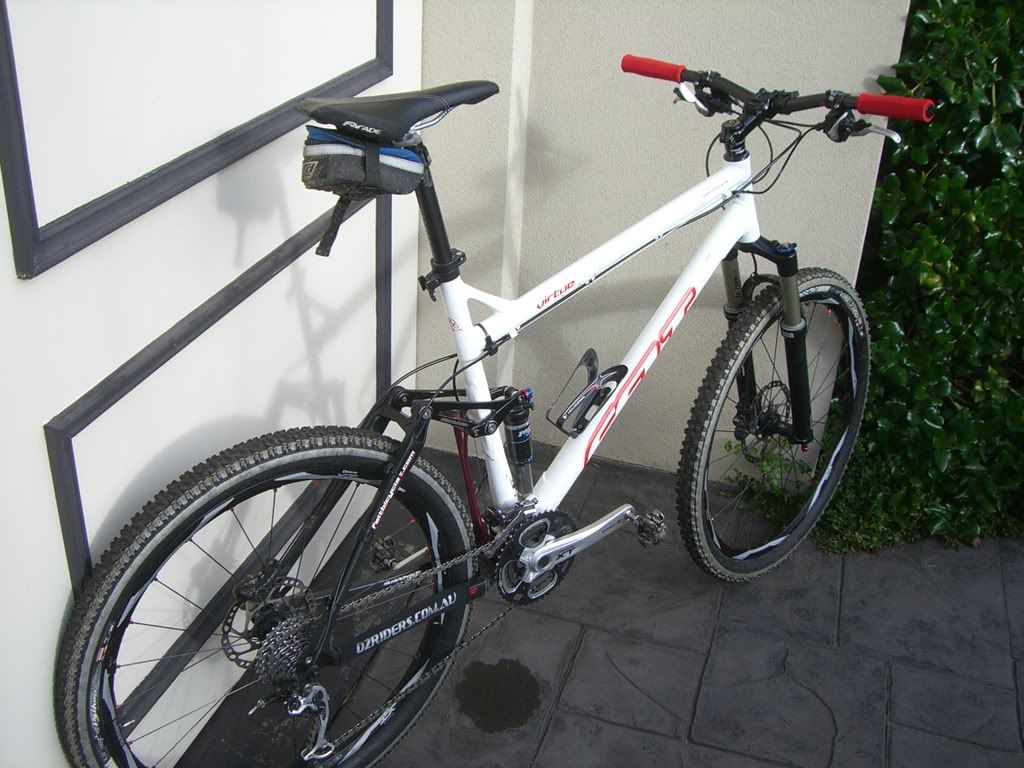 'Till tommorrow!