With a late call Friday night from the night owl (Claxton), Jeff, Andrew, John and myself hooked up at the Ringwood clock tower at would you believe 5am to head into the hills for some km's and climbing in the legs. The Dandenong Ranges was our destination for the day.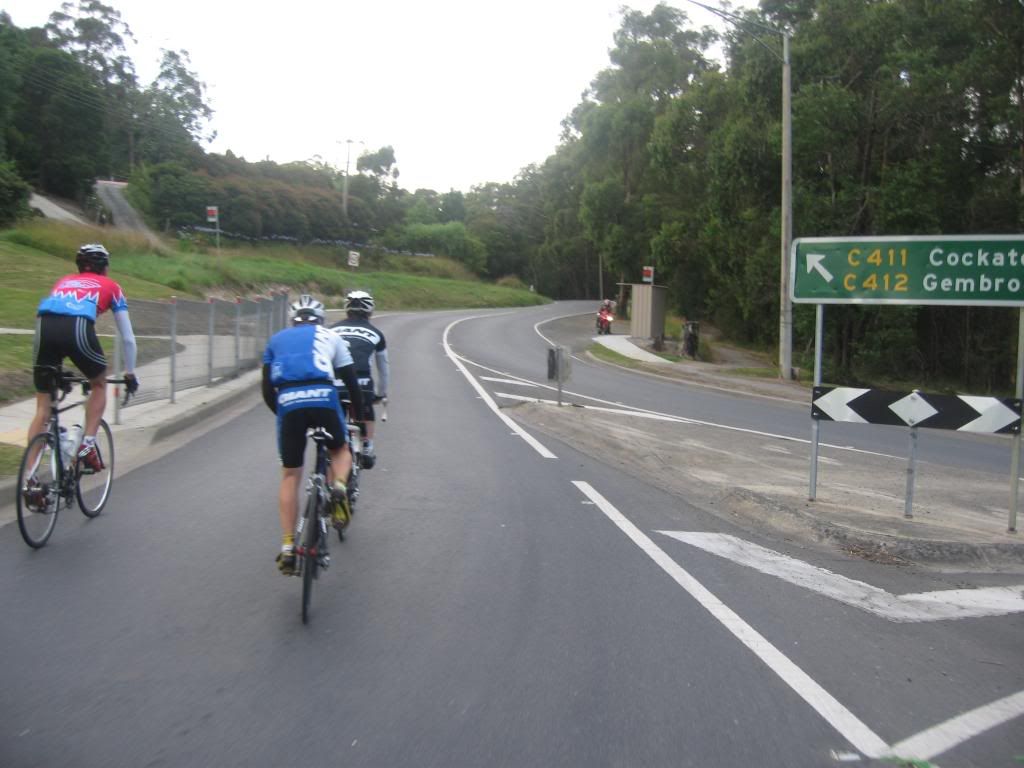 The only time I will venture this far from home is either when I am really fit or have a new bike to ride. Today its the bike because at this point I wasn't fresh at all.

If you do get a chance to head out here give Bailey Rd a go. No matter what way you ride this climb you will still dribble on your bars.



Most people know this climb as the WALL, say no more...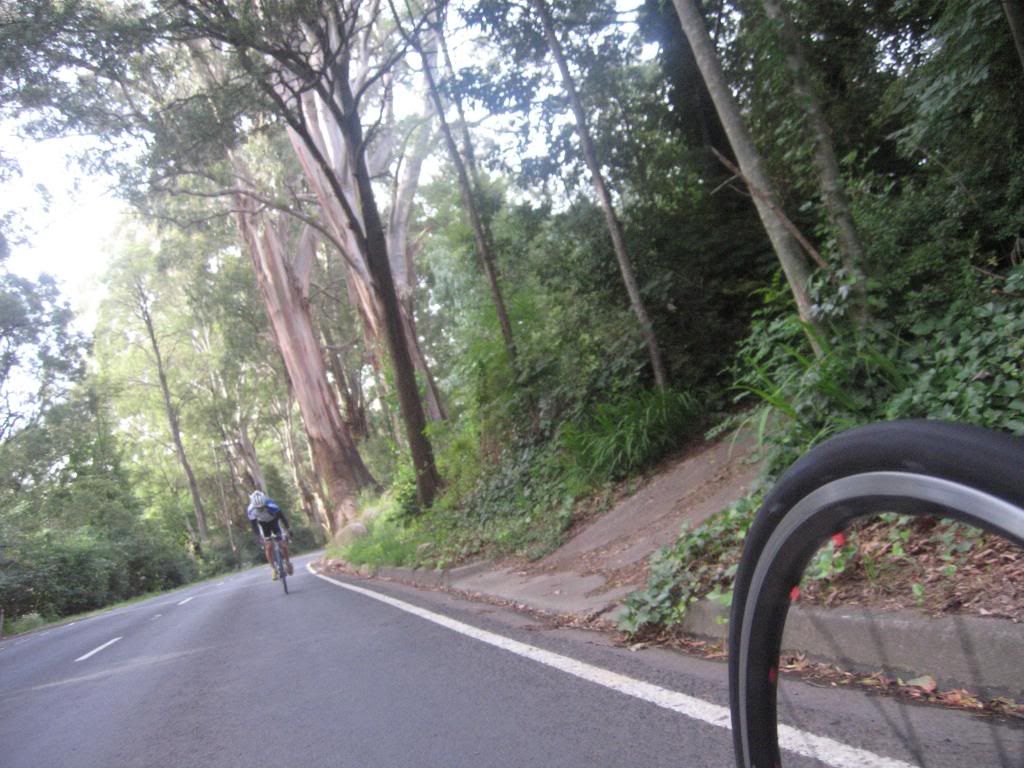 Looking back on the WALL.


At this point I had said cheerio to the boys so meaning no more intensity, thinking thank god for that. Home at 9:30am with around 100kms and 2500m of climbing behind me I was well and truly smoked.
Its amazing just what dads will do for a peddling fix!